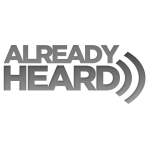 Here at Already Heard we are always striving to deliver the best news, reviews, interviews, and features to you and we thought it'd be a good time to find out what you think of the site and how we can improve the site in 2014.
To do this we have created a survey to find out what you think about Already Heard and offer feedback about the site.
The survey can be viewed by clicking read more.
NOTE: All submissions from this survey are anonymous.
Loading…