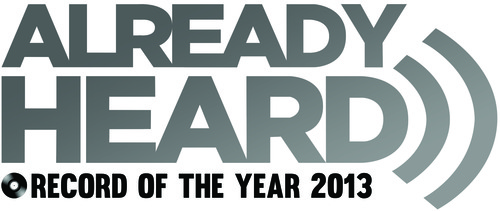 2013 has been another eventful year in music; countless tours, dozens of festivals, reunions, breakups and much more but most importantly it has been an outstanding year for music.
As we head towards the end of the year, the time has come for Already Heard to reveal it's Top 10 albums of 2013. As always it proved to be a difficult task, but the AH team has come together to create a list that is diverse and truly shows what Already Heard is all about.
Don't forget to head on over to our Facebook and Twitter page to share your thoughts on our list and let us know your choices for Record of the Year.
10. Arcane Roots – Blood & Chemistry
A firm personal favourite from this year, Arcane Roots took the expectations that had been heaped on them after last year's release of mini-album 'Left Fire' and smashed it out of the park with their debut full-length. It drifts slowly into life but from the very first riff, 'Blood & Chemistry' is a heavyweight. It's hugely ambitious for a debut record, with the Kingston trio providing everything from the irresistibly danceable to the ferocious limb-flailers, to more withdrawn, emotional tracks such as 'Hell & High Water' and 'Held Like Kites'. For an album so determined to succeed on so many levels, there's always the danger of becoming a bit of a clusterfuck, but the three-piece do a grand job in keeping things balanced, and the ambition is rewarded with a stellar hour of music.
In the outro of 'Slow', vocalist Andrew Groves provides one of few proper "holy shit" moments across this year's top releases, and in closing track 'You Keep Me Here', 'Blood & Chemistry' provides one of the best endings that any album has offered in 2013. Arcane Roots are boasting a massive sound right now that could see them as one of Britain's next breakout rock acts, and their debut album is lightning in a bottle when it comes to showcasing this potential.
Arcane Roots are climbing the ladder on the festival circuit, and another record like this is bound to send them skyrocketing. "One to watch" would be the understatement of the year. (AL)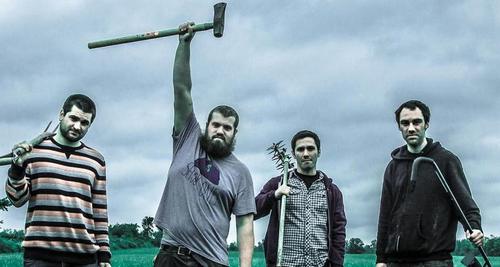 9. Captain, We're Sinking – The Future Is Cancelled
Captain, We're Sinking released one of the most exciting and progressive records of any other band this year, and that's why they've made it to a spot on our Top 10. As soon as we heard 'Montreal' and 'Brother', we knew the record was going to be something special, and we weren't disappointed.
Tracks like 'A Bitter Divorce', are ones that will have our feelings resonate whenever we even think about it, and that's not an easy feat. On a whole, this album has absolutely no filler tracks, none that you'd even think about skipping. So if you're still to listen to this record, then you've really made a mistake this year. (RK)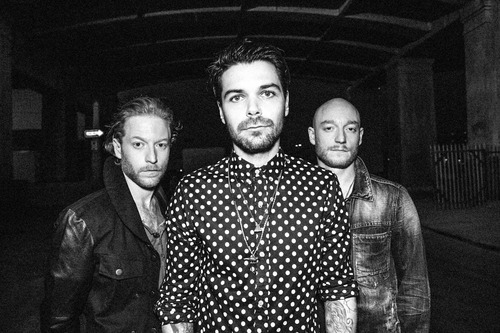 8. Biffy Clyro – Opposites
January 2013 was the month that Biffy Clyro's near 18-year ascension to the top of British rock music came to fruition with 'Opposites', their 6th studio album, reaching #1 in the UK album charts. ''Opposites'is a seventy-eight minute plus opeth of theatrical proportions, showcasing the combination of guitar-driven rock and heart-breaking ballads that has become synonymous with this year's Reading/Leeds Festival headliners.
Despite a plethora of stadium-ready anthems, Simon Neil's vulnerable delivery lends its weight in making the huge choruses in the likes of 'Modern Magic Formula' and 'Black Chandelier' as authentic as they are masterful. Whilst unquestionably their most grandiose record to date, the brilliance of Biffy Clyro is still predicated on the raw intensity, the engaging honesty and the overt, tongue-in-cheek humour, all of which remain prevalent throughout 'Opposites'. (JL)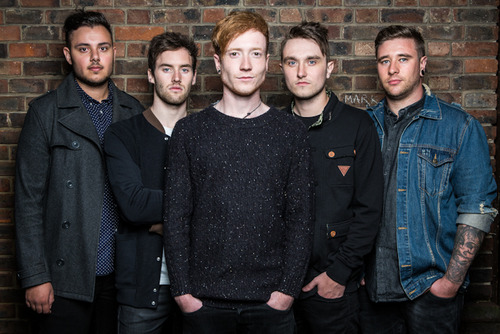 7. Mallory Knox – Signals
As we headed into 2013 we know Mallory Knox had potential but we didn't know how big this Cambridge five-piece would become over the next 12 months, The band's debut LP, 'Signals', proved to be an anthemic blast of UK melodic alt-rock. Leading with singles like 'Beggars' and 'Lighthouse' set the high standard early on, and the band ride that wave of momentum right to the end.
Tracks like 'Death Rattle' and '1949' are raw and compelling whilst 'Hello' and 'Wake Up' show just why Mallory Knox have become a strong live force throughout 2013 with endless touring and festival appearances. 'Signals' is the perfect example of why UK rock is alive and well. (SR)
6. Off With Their Heads – Home
While we like an uplifting album as much as the next person, sometimes it's nice to wallow in misery and self-pity. Fortunately Off With Their Heads, released 'Home' this year, allowing us to be miserable bastards and have our moments of self-loathing expressed for me better than we ever could. An evolution from 2011's 'In Desolation', Off With Their Heads have hit new levels of great writing while simultaneously plummeting into new depths of darkness.
Ideal for hangovers, breakups and sulking on a Monday morning, lines like "it's a long way back to be anything that anyone could love, I fucking hate myself, I hate my friends, I hate my job, I hate everything but you" and "You hit the bottom, you think that's all But the bottom opens up and you continue to fall And everywhere you turn to yell for help it goes unheard" perfectly capturing the bleak essence of the band. There are no filler tracks on this album, and despite its brief nature (hovering over the 30-minute mark), 'Home' is a perfect album. Highlights include the heart-wrenching 'Please Don't Make Me Go' and the depressing yet somehow uplifting 'Focus on Your Own Family' which made this one of our albums of the year. (JS)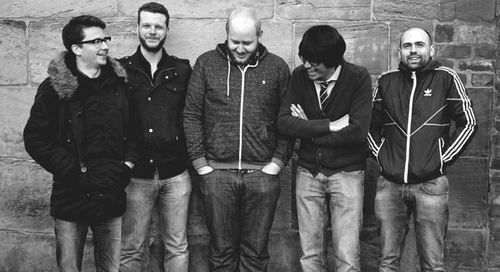 5. Crash of Rhinos – Knots

Few could reasonably have prophesied emo's recent revitalization would have anything to do with incorporating elements of math and post-rock into its tiring formula. Enter Derby quintet Crash Of Rhinos whose previous, and debut album, 'Distal' had already left a lasting impression on some of us here at Already Heard, thanks to the band's knack for combining punk's dirty tones with unusual, dynamic, rhythms. Yet what really hit home, more than their delicate balancing act, was their ability to channel emotion with a fierce passion, giving every track both intellectual and emotional pay-offs.
'Knots' is an exponential multiplication of everything that 'Distal' was (and is). The five voices intertwine in a tidal wave of tones and textures, yet give off an entirely coherent whole, always on the ready to bash you in the face with power and feeling. They've managed to make their songs sound less intricately complex on a first listen, while every consequent spin reveals layer after layer of finely orchestrated instrumentation. The album is also eminently more varied, going from the emotional roundhouse kick of 'Interiors' to more expansive, patient, and post-rock-leaning 'Standards and Practices'. Slow-burners, amp-busters, intimate interludes, moments of overwhelming beauty, some of intense and raw power… and every listen is like listening afresh. Astounding. (JBL)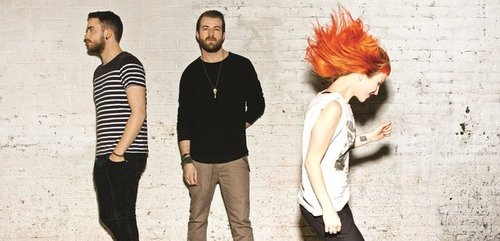 4. Paramore – Paramore
Everyone knows it's difficult to write a second album, but what about after you've mastered that? What if you're third album is also incredibly well received, and your band is seemingly growing in popularity with everyone album released? How hard does is then become to keep up the pattern? Especially if you are, as Paramore were before the release of this year's self-titled LP, into your fourth year of not releasing an album, with older fans getting restless and new fans ready to jump on board. Well, we can't speak for how hard it is, but we can let you all know that Paramore are one of the few more commercial bands that seem to actually be able to still create albums better than their previous effort – even as far as four albums into their career.
There's a pretty distinct change in the overall feel of this album when compared to the likes of 'Brand New Eyes' and 'Riot!', but Paramore still kept their reliable and previously successful spine of pop-punk and alt-rock throughout the whole thing. The changes came when building around it, with catchy choruses and melodies that are to be expected in chart topping singles rather than a pop-punk record. If you put all those things together and execute them perfectly, as done here, you have a sure fire recipe for success in terms of the kind of audience you're going to reach. Paramore are finally at that level where they are accessible and enjoyable to absolutely anyone, which is definitely what they were going for with this record. It has every kind of song you could possibly want, yet it doesn't sound disjointed at all – so in summary: it's perfect. (JH)
3. The Wonder Years – The Greatest Generation
If you've been reading Already Heard for the past 12 months, then you'll know we've got a soft spot for this Philadelphia pop-punk band. 2011's 'Suburbia I've Given You All and Now I'm Nothing' was always going to be a difficult record to succeed yet with 'The Greatest Generation' The Wonder Years have done just that.
As always they've taken the "standard" pop punk style and added sincere lyrics to it with songs such as 'Passing Through A Screen Door' and 'We Could Die Like This' having meaning and substance. Whilst ' 'I Just Want To Sell Out My Funeral' is the near-perfect finale that brings the whole album into perspective, both musically and lyrically. (SR)
2. Touché Amoré – Is Survived By
If 'Parting the Sea Between Brightness and Me' is Breaking Bad, then 'Is Survived By' is The Wire. By this analogy, it is in terms of how long the quality and impact takes to click. From the very start, patience is required on a tense and emotional journey. By the end, a feeling of awe and wonder engulfs the listener as to what they have heard. It is to no surprise that we at Already Heard have placed the third full length from Touché Amoré in such a high position on our Top 10 Albums of the Year list.
Approaching themes of mortality, identity and legacy, lead vocalist Jeremy Bolm once again strikes a core in the human psyche and soul. Musically, the L.A. post-hardcore quintet has expanded on their constant evolution, foraying into a sea of shimmering melody. In fact, this record contains the most well-written melodies of the year. For all its glorious shine though, the aggression is still present, with Bolm's pedantic screams and Elliott Babin's furious drumming. Quintessential picks include the self-examining catharsis of 'DNA' and the watery mid-tempo build on 'Harbor'. However, it is the final three tracks which fix the emotional profit on this album's duration. The slow-burning to grandiose summit ' Non-Fiction', the adrenaline sonic rush of 'Steps' and the poetically serene masterpiece of the title track; these are without question three of the best songs this band has written in their lifetime. 'Is Survived By' is a rewarding masterpiece, which betters itself on each listen. (Aaron L)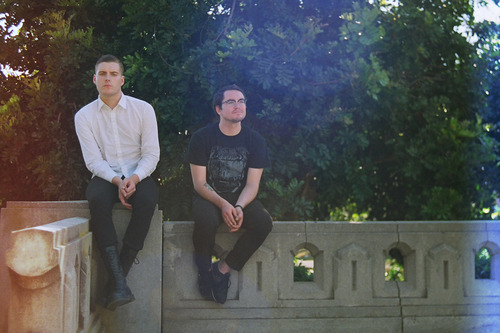 1. Deafheaven – Sunbather
So. Already Heard's favourite album of 2013 is Deafheaven's 'Sunbather'. A wilfully obscure choice, one might say. Not on your life, my friend. It's an utterly staggering piece of work, a record that is unrelentingly brutal and visceral at points, coruscating and beautiful at others, and constantly exhilarating – record-breaking numbers of music lovers have had to have the bottom half of their jaw surgically reattached to their face after listening to this album*.
*N.B. – may not actually be true.
The acrid, wilted heart of black metal beats at the centre of this record, but it's combined with the textures of shoegaze and the cinematic sounds of post-rock to create a turbulent maelstrom of an album that tempers its lulls with swells tantamount to lip-biting musical ecstasy. From astonishing curtain-raiser 'Dream House' to the awesome (the word employed here in its original sense) penultimate track 'The Pecan Tree', calling through the bleak eponymous track and the breath-taking centrepiece 'Vertigo', the San Franciscans have created an instantly iconic work here, and is easily one of the best metal albums released in recent years. Even if you've never listened to a black metal record in your life, I can think of few better places to start. Simply stunning.
Don't forget to head on over to our Facebook and Twitter page to share your thoughts on our list and let us know your choices for Record of the Year.
Words by Sean Reid (SR), James Lloyd (JL), Jay Sullivan (JS), James Berclaz-Lews (JBL), Antony Lusmore (AL), Ollie Connors (OC), Aaron Lohan (AaronL), Rosie Kerr (RK) and Joe Hart (JH).