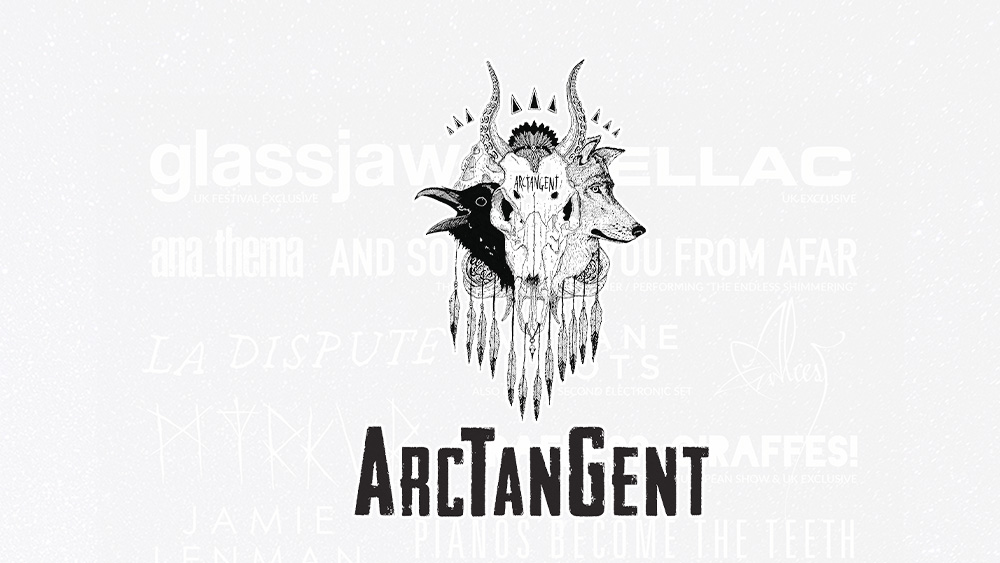 Renowned for its eclectic line-up ArcTanGent has become one of the staples of the UK festival season.
Catering to music connoisseurs of all types, the friendly environment of ATG is one focused around seeing some of the best musicians in the world of alternative music. So it is no wonder that this year's stellar line-up at Fernhill Farm is no different.
With more than 100 bands spread across four stages, there is something to wet everyone's appetite, from the acts people may not have necessarily heard of before, to the UK exclusive performances, ATG is once again set to be huge this year.
With a jam-packed line-up across three days, Already Heard writers Tim Birkbeck and Ffion Riordan-Jones highlight the bands they are looking forward to seeing at this year's festival.
---
Thursday

And So I Watch You From Afar
The Northern Irish post-rock band are no strangers to ATG but this year they have ascended to the heights of headliners. Their mix of shredding riffs and catchy rhythms is exactly what ATG is all about.
Closing out the first day of the festival, ASIWYFA will most certainly set the tone for the rest of the weekend, with their up-tempo upbeat songs which just sound absolutely huge. (TB)
Where & When: Arc Stage – Thursday

Jamie Lenman
A man who seems to constantly reinvent himself, Jamie Lenman may seem like a bit of a sore thumb on this line-up, but that is the beauty of ATG there are no odd ones out.
Following from the success of his record 'Devolver', and subsequent tour Lenman has proved his loyal followers are still very much behind him and everything he does artistically.
Whether it be pure abrasive rock or radio-friendly choruses Lenman has many strings to his bow and will be right at home at Fernhill Farm. (TB)
Where & When: Yohkai stage – Thursday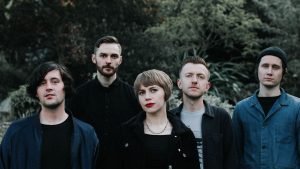 Rolo Tomassi
When scanning the ArcTanGent line up, a band that screamed off the page was Rolo Tomassi. With their festival appearances in the UK being few and far between in recent years, their return to ArcTanGent is welcomed with open arms and furious excitement.
Following their latest release 'Time Will Die and Love Will Bury It', the work is arguably their most accomplished to date.
Keeping to their shelling hardcore routes whilst integrating more expansive interludes makes for a listen that explores avenues which are absorbing. This set will be a fierce mathcore gem. (FRJ)
Where & When: Yohkai stage – Thursday

La Dispute
La Dispute are known for live sets that are nothing short of euphoric. Their post-hardcore catalogue has made them visionaries from their beginnings in 2004, where their career has seen works of passion fuelled LP's and riveting technical progression.
The Michigan outfit are due to play on Thursday, where it's promised to be a transcendent performance of great magnitude. (FRJ)
Where & When: Yohkai stage – Thursday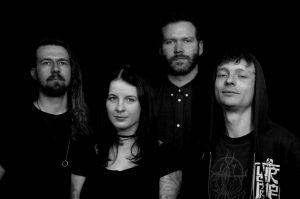 Svalbard
Blending black metal, crust, hardcore and elements of post-rock may sound like too many cooks.
However, for Bristol quartet Svalbard it is the recipe for success and after the release of their second album 'It's Hard To Have Hope', the band just seemed to have found another gear in their music and performance.
Tackling issues such as sexual harassment, revenge porn, and the exploitation of the younger generation the band has really found its voice and their return to ATG is one welcomed with much anticipation. (TB)
Where & When: PX3 Stage – Thursday
Friday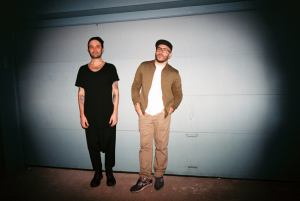 Glassjaw
After releasing 'Material Control' last year, many people's love affair with New York's iconic post-hardcore band was re-ignited.
When Glassjaw got back together in 2008 there was not an immediate impact upon their return. However, the New York duo have never been a band to do things by the norm. With mix responses to live performances as well as new material up until last year, it has been a loyal following which has kept the Glassjaw buzz alive.
But now, things feel different and with ATG being the only UK festival the band are playing you just sense there is something special in the air. (TB)
Where & When: Arc Stage – Friday

Pelican
If ASIWYFA were the pallet cleanser for the weekend, Pelican are the brutal aftertaste which will blow out the cobwebs. Their atmospheric approach to post-metal is a sound they have cared out and many have tried to emulate, but there won't be anyone who does it as good as the Illinois four-piece.
Known for dense combinations of different melodies and extended track lengths Pelican are the type of band you would describe if you were asked what was ATG all about. (TB)
Where & When: Arc Stage – Friday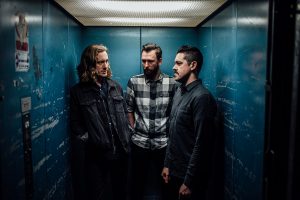 Poly-Math
Poly-Math are a prog outfit who draw upon the traditional structures of the genre, whilst redefining it through boundless and unapologetic experimentation. The Brighton breakthrough band's ambitious double concept album 'House of Wisdom / We Are The Devil' is a thematic journey of Baghdad's 13th Century Houses of Wisdom and the Siege of Baghdad in 1258.
Playing at ArcTanGent on the Friday, we would thoroughly recommend this bands who listen to The Mars Volta and King Crimson. (FRJ)
Where & When: Arc Stage – Friday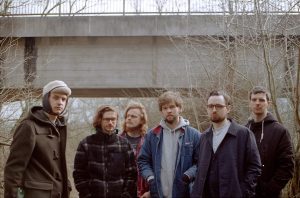 Talons
The six-piece instrumental band from Hereford have been through a transition of sound. In 2018, they signed to Holy Roar records and with their new record 'We All Know', it seems like the band has finally found a groove.
ATG always throws up a band that has audiences walking away with their jaws dragged across the floor in awe. This year that band could be Talons. (TB)
Where & When: Arc Stage – Friday

Tides Of Man
Florida four-piece Tides of Man are a band who have produced accomplished albums that impressively weave from post-rock to the experimental; as heard on their recently released 'Every Nothing'.
Having firmly embraced instrumental route following the departure of vocalist Tillan Person, their eclectic style is sure to produce to a set that celebrates old and new.  (FRJ)
Where & When: Bixler Stage – Friday

Orchards
With their brand of pop meets math-rock, Orchards seem to have found the perfect formula of bringing together catchy choruses and twinkly guitar riffs. Their EP 'Losers / Lovers' has already been touted as many critics record of the year and it is hard to argue when every single song is an earworm.
The Brighton four-piece really are the band of the moment in 2018 and one sure to catch before they are skyrocket. (TB).
Where & When: Yohkai stage – Friday
Saturday

Shellac
Steve Albini, Bob Weston and Todd Trainer may describe themselves as minimalist rock, but the trio brings so much more to the stage. Formed in 1992, Shellac have been a genre-bending band since day one and have used repetitive rhythms and unusual time signatures to make their craft.
Like their fellow headliners, there is a very ATG feel to having Shellac grace the main stage and much like Explosions in the Sky in 2017, Shellac's combination of math-rock infused at times with a sense of jazz is the perfect noise to bring the weekend to a close. (TB)
Where & When: Arc Stage – Saturday
Arcane Roots
ArcTanGent favourites Arcane Roots will be returning to Somerset where their sets are nothing short of mesmerising. Their genre-bending pieces are captivating with every twist, whilst creating a raucous atmosphere every time.
Their phenomenal instrumentals with connecting narratives make Arcane Roots a band that endlessly deliver. With the latest release of 'Landslide', a stunning single that highlight the best of Roots, they are undoubtedly one of the must-see bands of the festival. (FRJ)
Where & When: Yohkai Stage – Saturday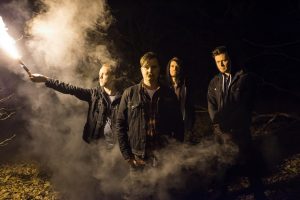 Black Peaks
Dynamic with every release, Black Peaks approach to post-hardcore is versatile and expansive. After the exceptional success of 'Statues', the Brighton quartet have become an enthralling live band to watch with a growing anthemic discography to match.
With a second album, 'All That Divides', on the horizon, their ArcTanGent appearance will be a showcase for their immense talent that far outgrows the stages they perform on. (FRJ)
Where & When: Yohkai Stage – Saturday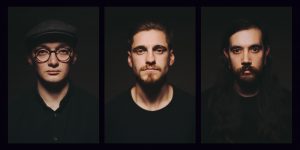 Coldbones
The bands debut record 'Where it All Began' is a masterpiece in narrative structure and unlike most post-rock bands they don't draw out the point. Coldbones bring together the best part of post-rock with a more of a punk rock edge to them.
Their appearance at ArcTanGent will surely open many eyes and showcase why they deserve to be on a platform as admired at this. (TB)
Where & When: PX3 Stage – Saturday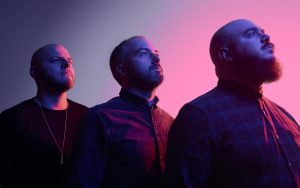 Bad Sign
Signed to Basick Records, Bad Sign are creating a storm as a band who are uncompromising in sound with statement performances to match. Since forming in 2012, the Croydon trio have an undeniable flair that set them apart from their peers.
Their debut LP, 'Live & Learn' is a post-hardcore masterpiece that translates in their electrifying live shows, where they are rapidly becoming one of the best breakthrough bans on the scene.  (FRJ)
Where & When: Yohkai Stage – Saturday
---
---
---
ArcTanGent 2018 takes place at Fernhill Farm near Bristol from Thursday 16th August to Saturday 19th August.
ArcTanGent links: Website | Facebook | Twitter | Instagram
Tickets can be purchased here.
Words by Tim Birkbeck (TB) and Ffion Riordan-Jones (FRJ).
---
If you have enjoyed reading this article and would like to help us produce more content and promote more great new music, please consider donating to our Patreon page.