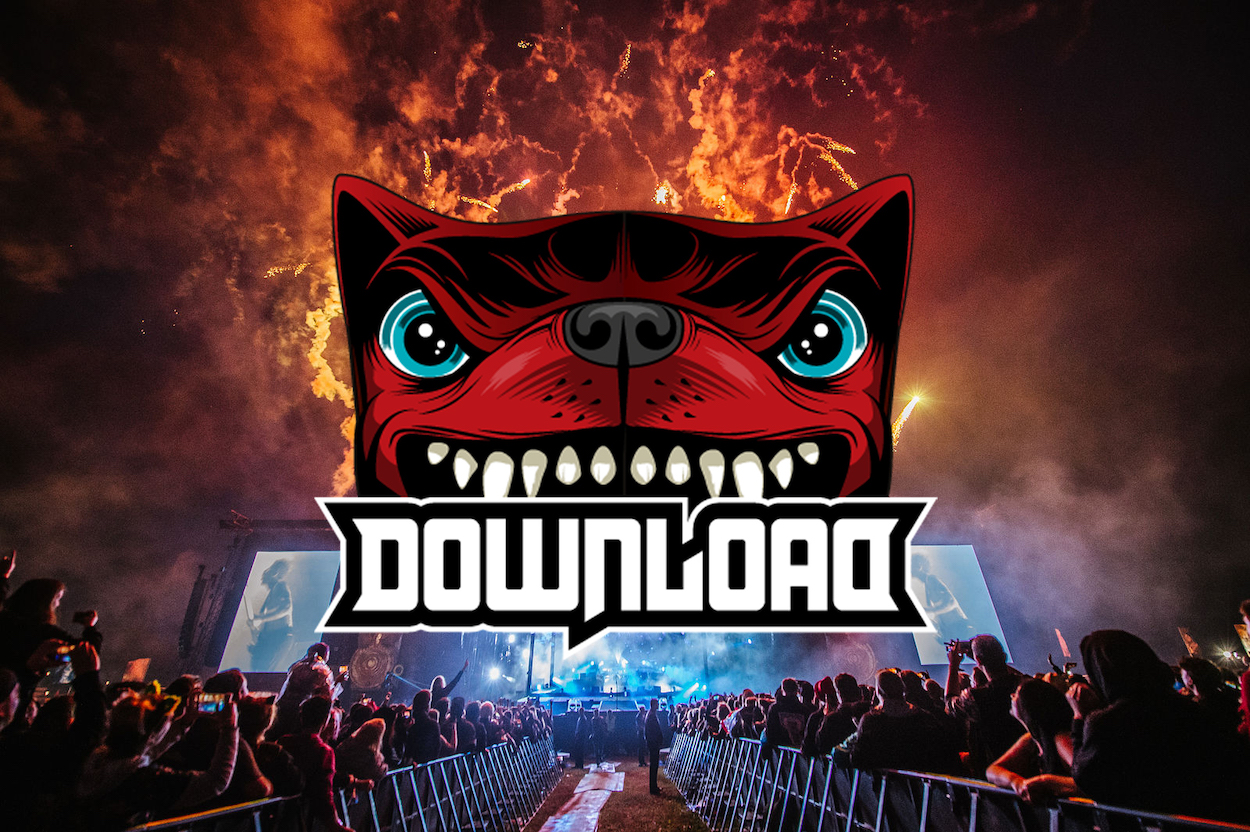 Come rain or shine, it's that time of the year when rockers, punks, metalheads and more descend on Donington Park for three days of some of the best rock, metal, hardcore, punk and beyond on offer. From outright legends such as Ozzy Osbourne and Guns N' Roses to a host of emerging talents from around the world, Download Festival 2018 has A LOT to offer. And that's not including WWE NXT and all the other slices of entertainment that's there to see.
With so many bands to see and many things to do, you're likely to be spoilt for choice this weekend. But don't fret, you're good pals here at Already Heard are at hand to help you out. We've picked out over 20 bands that you can't avoid missing at Download Festival 2018.
View more of Already Heard's Download Festival 2018 coverage here.
---
Friday | Saturday | Sunday
Friday
Avenged Sevenfold
Mighty metal powerhouse Avenged Sevenfold make a welcome return to Download to headline the Main Stage on Friday night. Between snubbing the Grammys and touring almost constantly, A7X have had a busy 2018. They're apparently set to start work on a new album very soon and we can't wait to hear what they come up with next.
The band are sure to play all the old classics such as 'Bat Country' and 'Hail To The King', as well as songs from their 2016 concept album 'The Stage' such as 'God Damn' and 'Welcome To The Family'.
With an explosive and dramatic live set, these modern day metal legends are definitely ones not to miss. (BS)
Where & When: Main Stage
The Bronx
Festival favourites who have destroyed it at Reading and Leeds, Slam Dunk, 2000trees and more in the past, The Bronx bring their special brand of riotous hardcore to Download for the very first time
Returning to these shores just months after a short run which saw them perform last years album, 'V', in full, the Los Angeles quintet will be sure to showcase album highlights alongside a smattering of old favourites. 'Heart Attack American' off their first album usually makes the set, as does 'Knife Man', 'Around The Horn' and 'The Unholy Hand', displaying the solid back catalogue of a band who are a force live and on record.
Sandwiched in between LA punk legends Bad Religion and Canadian hardcore punks Cancer Bats, The Bronx are certain to add to the chaos on the Avalanche Stage on Friday night. Expect to see lead singer Matt Caughthran spend more time amongst the masses as seas of sweaty bodies all shoving and pushing at each other to try and touch his bald head as he crowd surfs, and at least one wall of death. (BS)
Where & When: The Avalanche Stage
Boston Manor
On paper, seeing Boston Manor sandwiched between Black Veil Brides and Cradle of Filth is certainly a case of "one of these isn't like the others". Yet with Download constantly evolving beyond being a rock and metal festival, North West quintet Boston Manor are ready to step up on the behalf of UK emo/pop-punk.
Although they have the heavy task of opening the main stage on day one, Boston Manor's impassioned brand of rock with loose pop-punk tropes is a massive opportunity for the Blackpool band. Having spent much of the year so far away, working on the follow up to their outstanding debut full-length 'Be Nothing', Download could well be the launching pad for Boston Manor's next chapter. (SR)
Where & When: Main Stage
Stick to Your Guns
California hardcore band Stick to Your Guns will be tearing up the Avalanche Stage at this year's Download Festival. Latest album 'True View' saw a return to an earlier, heavier style while adopting some of the most personal lyrics of singer Jesse Barnett's career.
Expect to hear some huge tracks from that album like 'The Sun, The Moon, The Truth' and 'Cave Canem', as well as favourites from past albums like 'Nobody', 'Amber', and 'Life Through Western Eyes'. All of these will be sure to get the crowd moving, so be prepared for a huge pit.
It's their live performance that has cemented them as one of the genre's greatest modern acts, so be sure to swing by the Avalanche Stage for an impressive atmosphere. (BM)
Where & When: The Avalanche Stage
Stray from the Path
Stray from the Path's evolution from raucous hardcore screamers to political activists has been great to watch, and has led to them producing the best content of their careers. Latest album 'Only Death Is Real' shows the band at the highest peak yet, topping their last two stunning albums 'Subliminal Criminals' and 'Anonymous'.
Fans of their old style might not be greatly satisfied, but can expect to hear 'Damien' and possibly 'Negative and Violent'. Largely, though, the set will consist of their Rage Against the Machine-style hardcore tracks like 'All Day and a Night', 'The House Always Wins', and 'First World Problem Child'.
One of the most energetic bands on the Avalanche Stage, and possibly the whole festival, Stray are a band to see for sure, fitting both the ethos and the heaviness of Download. (BM)
Where & When: The Avalanche Stage
Hell Is For Heroes
As witnessed on their recent UK tour, Hell Is For Heroes haven't missed a step despite not being active for the best part of a decade. And while we'll admit sub-headlining on the second stage is an interesting spot for HIFH, their influence is firmly intertwined into plenty of modern UK rock bands.
Although the likelihood of witnessing 'The Neon Handshake' in its entirety is inevitable, we're looking forward to joining the masses to singalong to 'I Can Climb Mountains' and 'You Drove Me To It' as we watch frontman Justin Schlosberg dominate the massive Zippo Encore stage. Sure, riffs and breakdowns might be on the menu elsewhere at the same time, but Hell Is For Heroes' post-hardcore anthems aren't to be ignored. (SR)
Where & When: Zippo Encore Stage
Employed To Serve
It's been an incredible 12 months for Employed To Serve. Since dropping 'The Warmth of a Dying Sun' a year ago, the Woking quintet have been picking up widespread acclaim; award nominations, album of the year accolades and more. While their second album has rightly so been on receiving end of plenty of praise, they've not been sat on their arses soaking it up.
This is a band who have toured relentlessly, backing up 'The Warmth…' with a frantic, often destructive live show. Having played shows with Code Orange, and Milk Teeth, ETS will be capping off an outstanding year with an early appearance on the Avalanche stage. You can expect to see Justine Jones' screams and shouts battling against her bands mates brand of metallic hardcore, giving everyone in the tent a mid-afternoon adrenaline boost. (SR)
Where & When: The Avalanche Stage
---
Saturday
Guns n' Roses
Since Slash and Duff McKagan returned to the Guns n' Roses fold, Axl Rose has been somewhat rejuvenated; recovering a level of enthusiasm (and singing ability apparently) that had been largely missing for the previous twenty years since the original line-up imploded. Axl has been transformed from appearing to not really give a fuck into someone visibly enjoying his work again. Sure, a few of the higher notes are now out of reach and he doesn't scamper about the stage with quite the same verve as the angry twenty-something he once was, but GnR proved good value on their Not in This Lifetime nostalgia fest, regularly putting in performances pushing close to the three-hour mark. And let's face it, when you have a bulging back catalogue of classics like theirs, they could play all damn night.
However, having taken a break from touring since last November and with the expanded remaster of 'Appetite for Destruction', featuring unreleased material (!) to promote, and rumours of a new album in the pipeline, it seems like Guns n' Roses version 2018 have more to offer than a trip down memory lane. As if standing in a muddy field to sing along to 'Sweet Child O' Mine' and 'Paradise City' weren't attraction enough! They'd already proved that they more than still cut it on the NITL tour, so with a little-added impetus this time around, the Download show could really prove to be something special. (EL)
Where & When: Main Stage
Parkway Drive
Trying to out-do Guns N' Roses as a Saturday night headliner is admittedly a task we wouldn't wish on our worst enemies, but if anyone has a chance of doing it, it's got to be Parkway Drive.
Off the heels of releasing their grandest collection of songs on 'Reverence', Parkway return to Download with a new collection of certified anthems to fit nicely alongside an already golden back catalogue, as 'The Void' and 'Prey' will provide almighty choral chanting, while 'Wishing Wells' will have a wall of death formed before it's acoustic-led intro even ends.
We have to wonder if their recent Australian tour celebrating ten years of their breakthrough album 'Horizons' will have any influence on their headlining set. While 'Carrion' and 'Idols and Anchors' are a certainty, hearing tracks like 'The Siren's Song' and 'Boneyards' would be a special treat for many. One can just picture thousands of people chanting 'There's blood in the water!' in unison before the Zippo Encore Stage experiences one of it's biggest pits to date. And that's definitely something Parkway have over Gn'R. (AD)
Where & When: Zippo Encore Stage
Neck Deep
Headlining the Avalanche stage on Saturday this year is Neck Deep, pioneers of the UK pop-punk scene. Unless you've been living under a rock for the past few years, you'll know that these guys are a big deal with a live show that's worth seeing.
Expect to hear songs from last year's 'The Peace and the Panic', as well as fan favourites from the seminal 'Life's Not Out to Get You' that will have the whole crowd bouncing around.
Any doubters of UK pop-punk should be prepared to eat their own hat after catching Neck Deep, so, if anything, show up for that. (BM)
Where & When: The Avalanche Stage
Bury Tomorrow
Bury Tomorrow are fast becoming titans of the UK metal scene. Every album sees them go from strength to strength, with upcoming effort 'Black Flame' promising to be another fantastic addition to their back catalogue.
The band are performing on the Zippo Encore stage at this year's Download, where fans can expect to hear their favourites including 'Lionheart', 'Earthbound', and new cuts from 'Black Flame'. Recently, the band have been bringing back a few deep cuts back into their set, so be on the lookout for those too!
One of Britain's greatest bands around at the moment, be sure to catch Bury Tomorrow when they tear up the Zippo Encore stage. (BM)
Where & When: Zippo Encore Stage
Rolo Tomassi
Both beautiful and brutal in equal measure, since returning to Holy Roar Records, Rolo Tomassi have really stepped into the public consciousness, with fourth album 'Grievances' and fifth album 'Time Will Die And Love Will Bury It' gaining them a significant increase in recognition. Since releasing the latter in March, the five-piece from Sheffield have toured the UK and Europe, and are now ready to hit a bunch of festival dates which, aside from Download, include Resurrection, Arctangent, and Rock Altitude.
Making their third appearance at Donington, the band will no doubt whip out live favourites 'Aftermath', 'Rituals', 'Illuminare' and more, in what is set to be a breathtaking performance. If you haven't seen these guys play live yet, you're in for a real treat. (BS)
Where & When: The Avalanche Stage
Thy Art Is Murder
Australian deathcore giants Thy Art Is Murder are certainly a force to be reckoned with; last year's 'Dear Desolation' proved that. Powerful breakdowns and impressive vocals that stun an entire room should be enough to pull anyone over to the Dogtooth stage.
A varied set that covers the band's last three albums will ring out and possibly collapse the stage, with songs like 'Reign of Darkness', 'Holy War', and 'Puppet Master' providing some of the nastiest sounding breakdowns around today.
This one isn't a sit on a blanket kind of show, so if you're looking to relax and take in the atmosphere, you'd be better off seeing Post Malone at Reading and Leeds. (BM)
Where & When: The Dogtooth Stage
Knocked Loose
Genre is dead, according to Knocked Loose. Happily taking their beatdown/metalcore crossover onto any tour, including rap shows and pop-punk, the Kentucky natives are coming over to the UK to get some arms swinging.
Huge hardcore numbers like 'Deadringer' and 'Billy No Mates' will be among the songs to catch, though 'Counting Worms' may be the most enticing, with its almost avant-garde guitar scratches and dog barks if you want to describe it in any way.
No band is to be missed if possible, but Knocked Loose truly are a sight to behold, and the crowd should be too. (BM)
Where & When: The Dogtooth Stage
WSTR
Clearly the home of some of the best pop-punk around at the moment, the Avalanche stage is playing hosts to WSTR, a relatively young band that have shot to popularity, riding the recent wave of fantastic UK pop-punk bands.
With only one album and EP to their name, fans can expect to hear most of the band's discography during their set, so be sure to listen to all of 'SKRWD' and 'Red, Green, or Inbetween'.
The sounds of the summer will be radiating from the Avalanche stage during this set, so anyone feeling the vibes should definitely rush to get there early. (BM)
Where & When: The Avalanche Stage
Sleep Token
Described by some as a hybrid of Bon Iver and Messhugah and everything else in between, Sleep Token are an anonymous cult-like project led by a masked and cloaked figure known as 'Vessel'.
The appointed leader and mortal representative who worship an ancient deity known only as 'Sleep', have a handful of notable festival appearances lined up this summer, with Download considerably being their most ideal. Last year's 'Two' EP offered a mesmerising trio of harmonious, expansive indie with bombastic blasts of tech metal.
You can find them in the intimate confines of the Dogtooth tent on Saturday afternoon, and is sure to be a visually and sonically compelling set. (SR)
Where & When: The Dogtooth Stage
---
Sunday
Ozzy Osbourne
Ozzy Osbourne is pushing 70, his career has lasted the best part of 50 years, and his lifestyle has taken a visible toll on the man; but having witnessed his recent performance in Rio de Janeiro we can safely say that his headline slot at this year's Download is not to be missed. He may not be as dynamic as he once was, but his voice remains unaltered on a killer career-spanning set
From opener 'Bark at the Moon', to 'Mr Crowley', 'No More Tears', and 'War Pigs,' all the way through to Sabbath's 'Paranoid,' all delivered in Ozzy's inimitable style and sounding as good as ever. Throw in a band that includes Zakk Wylde showing why he is still one of the best guitarists in the world and Adam Wakeman providing stylish accompaniment on the keyboards, and you have a highly professional team rolling back the years to pound out classic after classic. This could well be the last chance to see a rock n roll legend play such incredible songs, you'd be a fool to miss it. (EL)
Where & When: Main Stage
Marilyn Manson
Providing that no giant guns have been built dodgily onstage, then Marilyn Manson's Sunday night mainstage performance should go without a hitch. While touring prospects were put in jeopardy, after being crushed mid-performance in New York last year, the angel with the scabbed wings returns to Download more hungry and more vitalised.
After tenth album 'Heaven Upside Down' surprised many longtime Manson fans by being, well, the first fully enjoyable album in over ten years, the excitement to hear new songs at an MM show has come back for the first time in a while. Tracks like 'Tattooed in Reverse' and 'We Know Where You Fucking Live' boast enough firepower on their own, and fit nicely among more established cuts like 'The Fight Song' and 'The Beautiful People'.
Sometimes, the cultural impact of Marilyn Manson on modern rock is lost on newer audiences, but the man is capable of some of the best tracks of the late '90s and early 2000s, and if the artist pulls through with the energy and passion his songs deserves, Manson will no doubt have Download in the palm of his hand. (AD)
Where & When: Main Stage
Alexisonfire
Sure they may have bidded farewell six years ago only to reappear at Reading and Leeds in 2015. And with the occasional show here and there since, it's clear you can't keep Alexisonfire down.
The influential Canadian post-hardcore group don't get together often, so when they do, you can't have an excuse not to see Alexisonfire. Just like fellow countrymen Cancer Bats, AOF have a wealth of hook-laden hardcore/punk punches in their arsenal. 'This Could Be Anywhere In The World,' 'Young Cardinals,' and '"Hey, It's Your Funeral Mama"' are just some of the pit-ready anthems you can expect to hear. So grab a drink and be prepared to do you best to match Dallas Green's beautiful harmonies. (SR)
Where & When: Zippo Encore Stage
Hatebreed
It's been nine years since Hatebreed last graced Donnington's hallowed ground, and frankly, it's been far too long. And since their 2009 appearance, the rise of brutality in Download's hardcore representation has stepped up as well. So if you're spending your weekend watching Stick To Your Guns, Knocked Loose and Malevolence among many others, you need to be watching the godfathers tearing up the main stage on Sunday as well.
Having spent the end of 2017 and start of 2018 celebrating the 20th and 15th anniversaries of their hallmark albums 'Satisfaction is the Death of Desire' and 'Perseverance', we're hoping that their Download set will be a chance to air some lesser-played cuts from their back catalogue, as tracks like 'Last Breath' and 'Remain Nameless' are guaranteed pit starters.
Led by hardcore's commander-in-chief Jamey Jasta, there's no doubt Hatebreed will whip thousands of into an armada of circle pits, crowd-surfers and walls of death. The question is, where will you be when your doom awaits you? (AD)
Where & When: Main Stage
Thrice
Californian post-hardcore quartet Thrice returned in unbelievable fashion with 2016's 'To Be Everywhere Is to Be Nowhere'. They've been working on its follow-up for the best part of 2018 so far, however, they're going to take a break to head to Donnington. Sandwiched in between rap-metal crew Body Count and extreme progressive metallers Meshuggah on the Zippo Encore stage, Thrice will be returning to Download 15 years since making their one and only appearance.
Although 'TBEItBN' leaned towards more the alt-rock spectrum, Thrice can still deliver an abundance of heaviness. Longtime fan favourites 'The Artist in the Ambulance' and 'Deadbolt' along with newer cuts 'Blood on the Sand' and 'Wake Up' show Dustin Kensrue, Teppei Teranishi and Eddie and Riley Breckenridge still have plenty of fire in their bellies. (SR)
Where & When: Zippo Encore Stage
Milk Teeth
The grungy punk band from Stroud have been touring on and off for most of 2018 and after two stellar EP's last year, their second outing at Download is a welcomed one.
They may not be the heaviest band on the lineup, but they sure know how to have a good time and start a riot in the crowd. Stepping up to the Avalanche stage, the quartet have grown in confidence since 2016's debut full-length, 'Vile Child' with last year's EP pairing of 'Be Nice' and 'Go Away' containing some infectious cuts such as 'Owning Your Okayness' and 'Nearby Catfight'. Whereas old favourites 'Brain Food', 'I Stabbed You First', 'Brickwork' and 'Fight Skirt' show Milk Teeth can be heavy when they want.
With their fans already developing a reputation for being pretty rowdy, Milk Teeth have all the ingredients to continue their rise this weekend. (BS)
Where & When: The Avalanche Stage
Formed in 2015 after three of the members met working as session musicians for Ross Robinson, this hardcore band from Southern California are definite contenders for your 'must see' list.
Since releasing their debut album in 2017 these guys haven't stopped, and have already put out a brand new EP this year. Described by some as a "supergroup" due to their line-up consisting of key names from other bands – Mike Crain (Retox), Justin Pearson (The Locust, Head Wound City, Retox), Dave Lombardo (Slayer) and Mike Patton (Faith No More and Fantômas).
Dark, moody and abstract, their spin on hardcore throws all kinds into the mix, even touching on techno occasionally (check out the two remixes of 'Shillelagh' and 'Church Of The M**********rs' on the new EP). If you want something different, exciting and in your face, make sure you check these guys out. (BS)
Where & When: Zippo Encore Stage
The Hyena Kill
Undoubtedly, the Download Festival bill is stacked. Alongside the stadium-conquering legends, the heap of major names and hotly-tipped bands, there are those who look to make the most of the opportunity to play one of the biggest rock festivals around. Cue Manchester duo The Hyena Kill.
Steven Dobb and Lorna Blundell are set to arrive at Donington fresh off the back of their 'SPUN' EP. The pair's full-throttled brand of noise rock has gradually been gaining momentum within the UK underground rock scene.
Just like several duos before them, The Hyena Kill make one hell of a noise with EP highlights such as 'Ribbons' and 'Exit Mask' serving as a small taste of what to expect on the Sunday afternoon. Gritty and heavy, cure that hangover with The Hyena Kill or you'll regret it. (SR)
Where & When: The Dogtooth Stage
Words by Sêan Reid (SR), Andy Davidson (AD), Ben Mills (BM), Bec Simpson (BS), Edward Layland (EL)
---
Playlist
Spotify | Apple Music | YouTube | Deezer
---
Download Festival 2018 takes place at Donington Park from 8th – 10th June.
Tickets are available here.
Download Festival links: Website | Facebook | Twitter | Instagram | YouTube
---
If you have enjoyed reading this article and would like to help us produce more content and promote more great new music, please consider donating to our Patreon page.