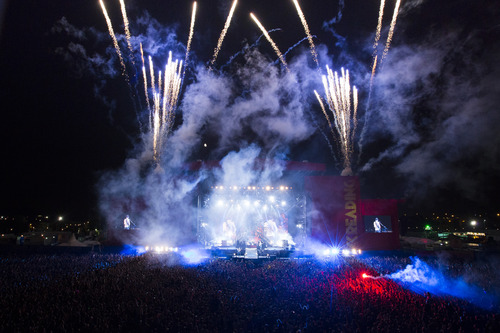 It's no doubt it has been an incredible summer of music, and it's not over yet as the legendary Reading and Leeds Festival takes place this weekend.
For many its the highlight of the festival season and rightly so. With major acts showing their worth on the main stage, to up and coming bands showcasing themselves on one of the many smaller stages. There is no doubt that Reading and Leeds Festival has plenty to offer and then some. With dozens of acts playing across 8 stages over 3 days, there is lot to choose from.
As always the Already Heard team has got together to pick out what we think are the 20 must-see acts at Reading and Leeds 2014.
Preview | Line-Up | Festival Info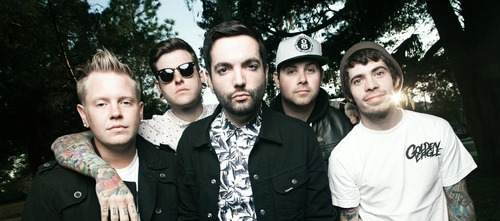 A Day To Remember
Making their first R&L appearance since 2010, Ocala Florida's pop-punk metalcore crossover heavyweights A Day To Remember will unleash chaos on the main stage. Expect major circle pit action and fist pumping carnage as Jeremy McKinnon and co breakout tracks from killer most recent album 'Common Courtesy'. Since their last visit to the festivals ADTR have become one of the world's biggest bands and with full blooded breakdowns and lyrics more life affirming and positive then a self help book Florida's finest will give the most euphoric set of R&L 2014. (DW)
Where and When: Main Stage (Friday 22nd – Leeds / Sunday 24th – Reading)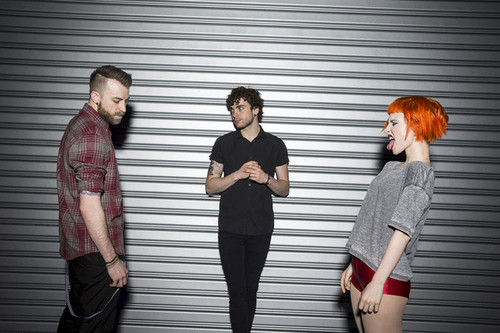 Paramore
Since making their R&L debut on the Lock Up stage in 2006, have come on leap and boundaries in the past 8 years. Having climbed their way up the bill each time, the Tennessee trio will be playing the main stage for the 4th time and this time round they're sharing top billing with Queens of the Stone Age.
Despite being co-headliners, for vocalist Hayley Williams, bassist Jeremy Davis, and guitarist Taylor York, it should be a walk in the park as Paramore have become an arena-conquering force that has the infectious tunes to back it up. Expect all the "hits" and more as Paramore will certainly bring their A-game to Reading and Leeds. (SR)
Where and When: Main Stage (Friday 22nd – Reading / Saturday 23rd – Leeds)
Jimmy Eat World
Oh what's that you say? Jimmy Eat World playing twice in one day? Well just take my money. Jimmy Eat World will be returning to the UK for a brief stop but they're going that extra mile by performing 2 sets in 1 day.
For the more "casual" fans, you can expect to see the Arizona band to bash out the "hits" in the afternoon on the main stage. Whilst the more "hardcore" fans will make their way later on to the Lock-Up stage for a set that is sure to be made up of fan favourites, or they might even celebrate the 10th anniversary of 'Futures' (we hope). Nevertheless Jim Atkins and company have pioneers of emo-driven rock, and have the songs to back it up. You can't afford to miss them.
Where and When: Main Stage (Friday 22nd – Reading / Saturday 23rd – Leeds) / Lock-Up Stage (Friday 22nd – Reading / Saturday 23rd – Leeds)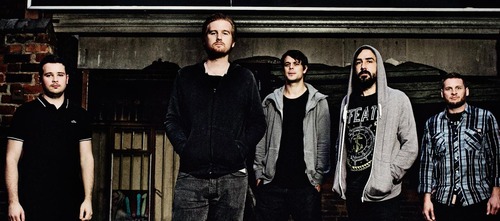 Lonely The Brave
Over the past 18 months there has been much talk about Cambridge's Lonely The Brave. Having played a whole load of festivals and toured the country several times, they are finally releasing their debut LP ('The Day's War') in September. So with much momentum going into Reading and Leeds, its the perfect time to see the five piece.
With tracks such as 'Backroads' and 'Trick of the Light' containing some of the most powerful choruses we've heard in a long time, Lonely The Brave have songs that can unite a crowd and are made for festivals. Trust us when we say that Lonely The Brave are more than another over-hyped band, they're the real deal and their early set on the NME/Radio 1 stage will show just why.
Where and When: NME/Radio 1 Stage (Saturday 23rd – Leeds / Sunday 24th – Reading)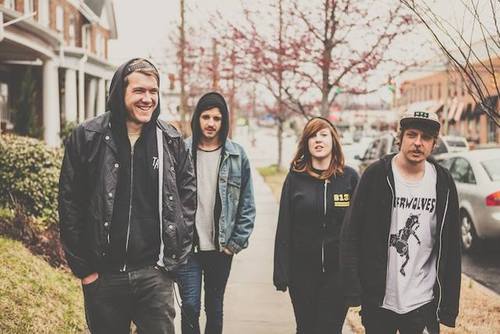 Vales
If you haven't yet heard of Vales and consider yourself a fan of melodic hardcore, screamo or things with the word 'post' at the front, after praying for forgiveness, you should definitely check out them out at Reading or Leeds this year. 2012's stunning EP 'Clarity' caused quite a stir and the band quickly amassed a modest but passionate following in the UK scene. They also managed to tour and record their album in America last year which is fairly unprecedented for a band the size of Vales, but things went deafeningly quiet after this, with many fearing or declaring outright the bands demise.
However in just a couple of weeks earlier in February this year, the phoenix rose from the ashes without warning as the band dropped the heavily anticipated full length album entitled 'Wilt and Rise' out of basically nowhere. These guys are just getting going again and you'd be a fool to not witness their glorious second coming. (NP)
Where and When: Lock Up Stage (Friday 22nd – Leeds / Sunday 24th – Reading)
Young Guns
It's been pretty quiet in the Young Guns camp for most of the last year or so with Gustav Wood and the boys tucked away hard at work on album number three. The band couldn't have chosen a bigger stage to make their return to the live arena, and will make a triumphant return to the R&L main stages following a game changing debut back in 2010. Whether or not they chose to give first airings to new material over the weekend is unclear, either way it'll be great to see one of the UK's hardest working bands back to doing what they do best wowing the masses with their super tight high octane live show. The sight and sound of thousands of fans belting the words "I feel it in my bones, bones, boooness" will be one not to be missed. (DW)
Where and When: Main Stage (Friday 22nd – Leeds / Sunday 24th – Reading)
Mayday Parade
Tucked away near to the top if one of the stages lower down the bill it would be easy to miss the fact that Mayday Parade will be bringing their emotionally charged brand of pop-rock back to R&L. The boys from Florida will be bringing theatrics and bitter-sweet sing alongs in epic proportions to the Festival Republic Stage. A festival tent singing it's collective hearts out to 'Miserable At Best' is a pretty special prospect. (DW)
Where and When: Festival Republic Stage (Friday 22nd – Leeds / Sunday 24th – Reading)
Every Time I Die
"Blow your fucking brains out, blow your fucking brains out", are the first lines that come roaring out of Keith Buckley's mouth on Every Time I Die's new record ('From Parts Unknown'). Besides being a fantastic way to open an album, Every Time I Die have inadvertently explained the impact of what their live show achieves. Oozing with new-found ferocity, Buffalo's finest are sure to pummel you with a combination of whiskey-fuelled lyricism, relentless enthusiasm and hardcore rock n roll riffage. And despite this being only their second appearance at Reading and Leeds, Every Time I Die are sure to give the Lock Up's stage headliners a run for their money. Oh, and if you're lucky, you might also hear Keith spout some classic one-liners, right before they burn the place to the fucking ground. I could carry on, but what I'm basically saying is that they're gonna tear shit up, so you would be an idiot if you didn't go see 'em. (HM)
Where and When: Lock Up Stage (Friday 22nd – Leeds / Sunday 24th – Reading)
Architects
Since releasing their latest album, 'Lost Forever // Lost Together' in March, we've not seen enough of Architects on these shores. Now after touring Europe and the US, they're now back in the UK and their appearance on 'The Pit' stage will surely see the quartet continue their rise. They've already had a fantastic 2014, we guarantee Architects will produce a blistering set that will demonstrate why they're one of the UK's best metalcore bands. (SR)
Where and When: The Pit (Saturday 23rd – Reading / Sunday 24th – Leeds)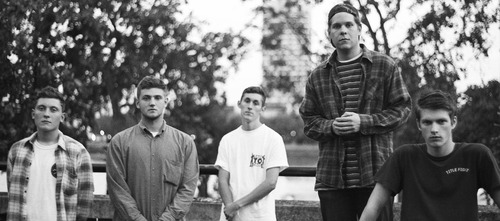 Basement
In the current state of the music world, it's no surprise when a band reforms. However we didn't expect to have Ipswich's Basement back so soon after disbanding in late 2012. Nevertheless the hiatus is over, and following on from sold out shows in the States and Australia, the quintet return home for their first shows since reuniting earlier this year.
With their recent 'Further Sky' continuing the bands evolution towards a grungy, alt-rock band, we predict their return will produce one of the energetic and memorable sets of the weekend. (SR)
Where and When: The Pit (Saturday 23rd – Leeds / Sunday 24th – Reading)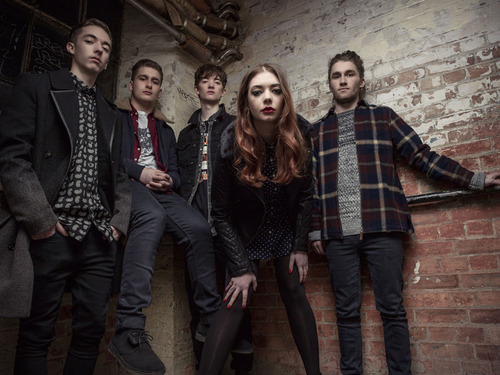 Marmozets
If you've not been following the rise and rise of Marmozets then where have you been? For the best part of 2 years the Leeds based five piece have repeatedly been called "ones to watch." Now with their much anticipated debut full-length set to see the light of day in the Autumn, Marmozets are treating us to a double dose of their brand of math rock-tinged alt-pop. With sets on both the BBC Radio 1/NME stage followed by an appearance on 'The Pit' stage, you really don't have any excuse to miss one of the most exciting UK bands in quite some time. (SR)
Where and When: BBC Radio 1/NME Stage (Saturday 23rd – Reading / Sunday 24th – Leeds) / The Pit (Saturday 23rd – Reading / Sunday 24th – Leeds)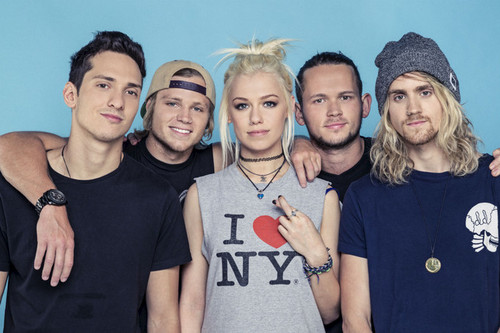 Tonight Alive
As R&L festival organiser Melvin Benn said at the official launch event back in March, appearances at the festival, particularly on the main stage, can provide major landmark moments in the career developments of bands. This seems set to be particularly true in the case of Ozzie pop-rockers Tonight Alive. The four-piece from Sydney will be playing by far their biggest performances to date when they make their main stage debut. And with tracks from 'The Other Side', one of the best albums of last year, set to dominate the set TA could prove to be one of the most enjoyable bands of the entire weekend. Look out for a powerhouse vocal performance from front woman Jenna McDougall as Australia's best recent export look set to add a deluge of new admirers to their rapidly growing fan base. (DW)
Where and When: Main Stage (Friday 22nd – Leeds / Sunday 24th – Reading)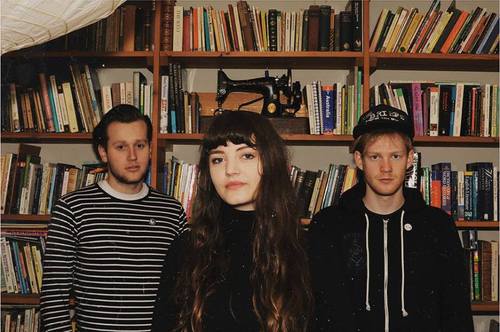 Muncie Girls
Now, not only are Muncie Girls one of the best up and coming new UK bands, they're also tremendously lovely human beings and it's with great pleasure that I recommend them to you for Reading & Leeds Festival. Having ploughed their way through UK venues up and down the country and making recent waves in Europe with pals Great Cynics, Muncie Girls are on a one way ticket up.
Their most recent release is a split with aforementioned mates, Great Cynics and is available to stream (and buy!) via Bandcamp. Their offering of indie/emo rock ala The Weakerthans is insatiable and sweet. Not only are they incredibly talented musically, but Lande is even offering a music workshop aimed at getting girls involved with music. The event takes place on August 14th at The Cavern in Exeter and will teach people to pick up an instrument and play it, even if you have no musical experience and following this Muncie Girls, Fairweather Band, Young Adventurers, and Haters will be performing. Now, if you don't like the idea of these human beings who DO you like the idea of?! Come down to the Lock Up Stage early on and support these tremendous people and their music. (RK)
Where and When: Lock-Up Stage (Friday 22nd – Reading / Saturday 23rd – Leeds)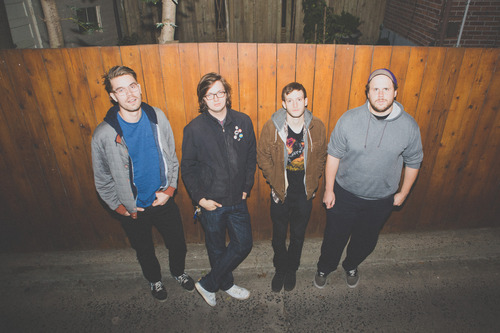 PUP
PUP probably need little to no introduction here as their name is currently plastered all over the musical web, and rightly so. Playing a loud brand of their own punk rock their Bandcamp states "You'll like it. Or maybe you won't" which I agree with wholeheartedly in the sense that not once have I come across someone who just 'likes' PUP, they LOVE them. They've been over to our shores twice previous, and now once again for R&L just before they embark on their UK tour with The Front Bottoms. I honestly don't know what more I can say here that you won't find in a 1001 other posts if you googled them. Seriously, EVERYWHERE. In all sincerity, they are a super talented band who are an absolute joy to watch live so if your schedule allows so (or just screw the schedule) go check them out on The Lock Up Stage. (RK)
Where and When: Lock Up Stage (Friday 22nd – Leeds / Sunday 24th – Reading)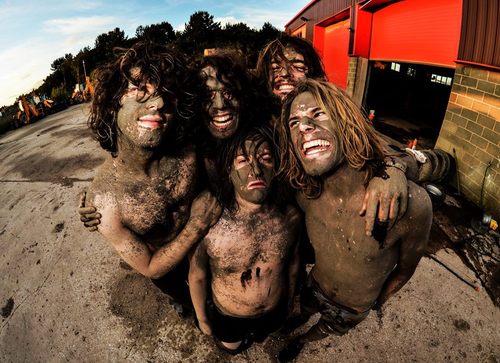 Allusondrugs
There's few who would contend that West Midlands' Allusondrugs are easily one of the most exciting new bands the UK has to offer. Their debut EP is a near flawless first offering, perfectly capturing their infectious brand of shoegaze tinged grunge with tracks like 'I'm Your Man' and 'Nervous'. Oh, and frontman Jason Moules is an absolute ringer for Kurt Cobain. Spooky, that.
Recently joining the formidable X Ray Touring roster and billed on the Big Cheese tour alongside Marmozets and Lonely The Brave later this year, their slots at Leeds and Reading are the first of many increasingly prolific shows from this aspiring four piece. Don't miss them! (JD)
Where and When: BBC Introducing Stage (Friday 22nd – Leeds / Sunday 24th – Reading)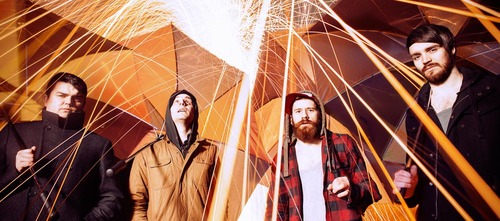 Baby Godzilla
How to put this best? Baby Godzilla are 100 percent medically certified batshit mental. Best demonstrated in their notoriously unruly live shows, their tongue-in-cheek concoctions of gritty riffs and schizophrenic vocal play offs make them one of the most unique bands in British noise rock right now.
If existing tracks like 'The Great Hardcore Swindle' and 'Power Boat Disaster' are anything to go by, the upcoming debut album is going to be a triple headed mammoth of a record. An absolute must-see for this years Lock Up Stage. Just don't let any of them land on you! (JD)
Where and When: Lock Up Stage (Friday 22nd – Leeds / Sunday 24th – Reading)
Warpaint
Quite some years ago, Warpaint were a relatively underground band from LA that would be most accurately as 'dream pop'. "But with Januaries eponymous follow up to 2010's 'The Fool', Warpaint have skyrocketed in popularity and transcended that label. As they have finally settled on a drummer in the form of Stella Mozgawa, the band have gone from strength to strength, justly rewarded with quite some critical acclaim and commercial success. They have been touring in support of the new self-titled record (another none too subtle hint that this line up is here to stay) since before its release with unique yet consistent sets around the globe. Whether its fan favourites like 'Undertow' or 'Beetles', or the newer singles 'Disco/Very' and 'Love Is To Die', you are always going to be in for a treat. You may dance, sway, sing, scream or shout, but its certain that after the regular post 'Elephants' jam that routinely demonstrates Warpaint's excellent musical chemistry and closes proceedings, you'll go home satisfied. (NP)
Where and When: NME/ BBC Radio 1 Stage (Friday 22nd – Reading / Saturday 23rd – Leeds)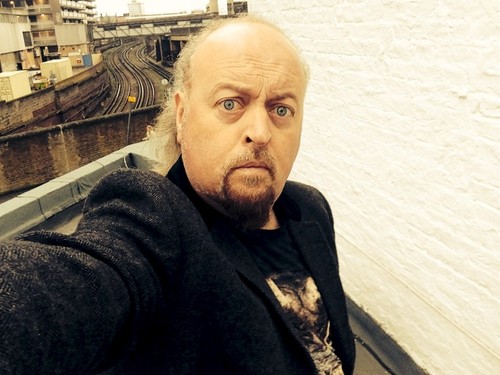 Bill Bailey
When it comes to combing music with surreal comedy no one does it better than Bill Bailey. Having become one of the most well known comedians in the UK through his live standup shows, and appearances on Never Mind the Buzzcocks and Black Books, Bailey's appearance at the Reading and Leeds comes just three years after headlining the second stage at Sonisphere. Expect Bailey to demonstrate his musical versatility with sharp wit that will leave you with the biggest smile on your face. (SR)
Where and When: Alternative Stage (Friday 22nd – Reading / Saturday 23rd – Leeds)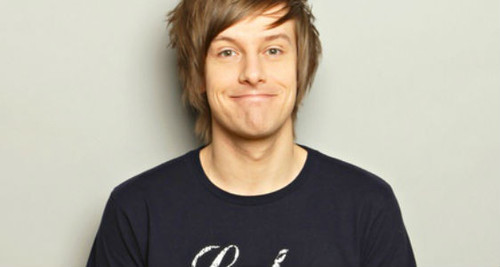 Chris Ramsey
For those willing to tear themselves away from some of the world's biggest bands rocking the main stage, the alternative stage is set to feature a veritable who's who of the UK stand-up comedy circuit. One of the picks of the bunch will be Geordie mirth maestro, and possessor of the circuit's most famous fringe, Chris Ramsey (Hebburn, Celebrity Juice, Mock The Week). Ramsey's affable chilled out demeanour coupled with a knack for razor sharp incredulous observations make him one of the most instantly entertaining young comics around. Having had his profile given an impressive boost by a starring role in two series of BBC Two's Hebburn, as well as some social-media notorious escapades including getting pizza delivered to a train and a less then successful appearance on Soccer-AM, Ramsey is well worth your time in the festival's quietest tent. (DW)
Where and When: Alternative Stage (Saturday 23rd – Leeds / Sunday 24th – Reading)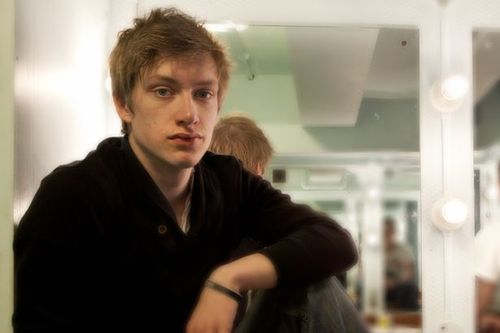 Daniel Sloss
Another of the stars of the new generation of British comedy given a prominent spot on the alternative stage is the hilariously cutting and occasionally accidentally camp Daniel Sloss (The Conan O'Brien Show, 8 Out of 10 Cats, Michael McIntyre's Comedy Roadshow). Sloss' often near the knuckle material and seemingly off the cuff delivery packaged with a scathing wit and an over fondness for skinny fit clothing should see him go down a storm with the R&L Festival crowds. (DW)
Where and When: Alternative Stage (Friday 22nd – Leeds / Saturday 23rd – Reading)
Words by Sean Reid, Nick Povey (NP), Dane Wright (DW). Harry Miller (HM), Joe Danher (JD), Rosie Kerr (RK). Main photo credit: Sidney Bernstein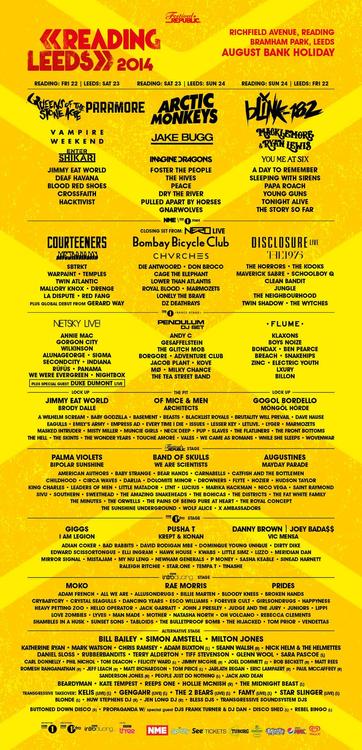 Reading and Leeds Festival takes place from Friday 22nd to Sunday 24th August 2014.
Reading Festival links: Website|Facebook|Twitter