After being postponed for the past 2 years, Sonisphere makes it return to the UK this weekend, and it promises to be one of the best weekends of the festival calendar.
With a line-up stacked of awesome bands, it's safe to say organisers have made up for lost time. From festival-playing veterans to emerging UK talent, Sonisphere has plenty to offer. Oh and there's also comedians, karaoke, silent disco and even late night pro wrestling. What more do you want?
With so much on offer, you probably don't know where to start and who to see. Well thankfully Already Heard is here to the rescue, as we have picked out 15 acts you definitely need to see this weekend.
Preview | Stage Times | Spotify Playlist | Info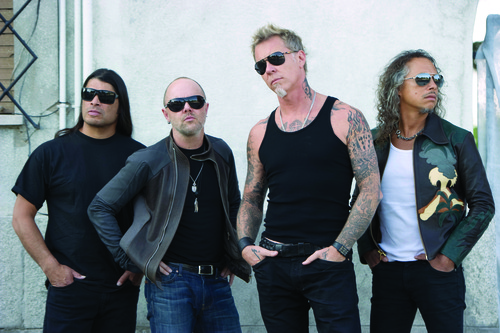 Metallica
METALLLLLLICCCAAAAAAA!!! Fresh off appearing at Glastonbury where they turned everyone into a metalhead for the day, the metal legends return to Sonisphere for the third time. This time round they're bringing their 'By Request' show where, as you might as guessed, sees the band playing songs voted by fans online.
At the time of writing, it looks like James, Lars, Kirk and Robert are set to play a set full of fan favourites and more. Expect epic, soaring guitar solos from Kirk, cocky drum fills from Lars, and James to say "Yeah" a 1000 times. YEEEEAAAAHHHHHH!!! (SR)
Where & When: Apollo Stage – Sunday – 20:15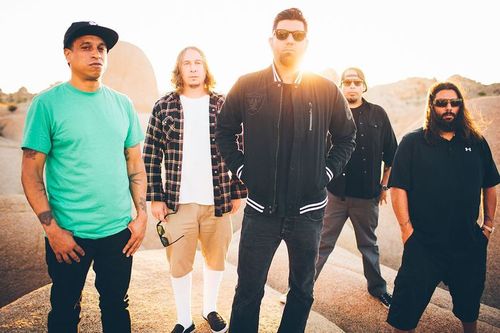 Deftones
We bloody love Deftones at Already Heard, so anytime we get the chance to see Chino and company we'll take it. They're taking a break from recording album no. 8 to pop over to the UK for their slot on the Apollo stage.
We predict a set that stretches back to the bands 1995 debut 'Adrenaline' all the way to incredible 'Koi No Yokan' from 2012. There is a reason why Deftones are so revered and influential, and at Sonisphere they will show just that. (SR)
Where & When: Apollo Stage – Saturday – 18:15 – 19:15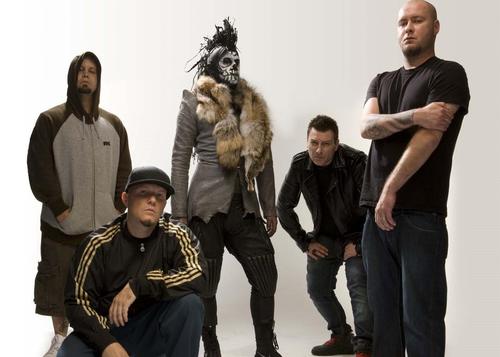 Limp Bizkit
"If only we could fly! Limp Bizkit style!" The Bizkit are back in the UK, and once again they promise to be one of the funnest sets of the weekend.
Expect them to roll out the classics; 'My Generation', 'Break Stuff', 'Nookie' and of course, 'Rollin''. And if recent European shows are anything to go by, we can expect a few odd covers in there, for example 'Stayin' Alive' by the Bee Gees.
Nevertheless anything can happen, and probably will but you'll definitely walk away smiling. (SR)
Where & When: Apollo Stage – Friday – 19:40 – 20:40
Babymetal
Let's admit it, musically Babymetal aren't fantastic but with a shitload of YouTube views and a cult-like following in their native Japan, they must be doing something right.
Combining metal riffs with J-pop sensibilities (if there's such a thing), Babymetal make their UK festival debut on the Apollo stage on the Saturday, and it's certainly going to be an interesting show. The trio, Su-metal, Moametal and Yuimetal, will sing, scream and synchronise dance their way through songs like 'Gimme Chocolate' and 'Headbangeeeeerrrrr!!!!!'. Interesting stuff. (SR)
Where & When: Apollo Stage – 12:10 – 12:40
Hundred Reasons
And there we were thinking we had said goodbye to Hundred Reasons. Yet after a chance meeting between guitarist Larry Hibbitt and Sonisphere's Alan Day, they're back once more as we bid them farewell for once and for all.
This one-off appearance will see the Hampshire rockers give one last play through of their classic debut LP – 'Ideas Above Our Station'. If you've never heard the album, get on Spotify or YouTube, learn it word for word and don't get left out as Hundred Reasons take us back to 2002. (SR)
Where & When: Saturn Stage – 17:15 – 18:00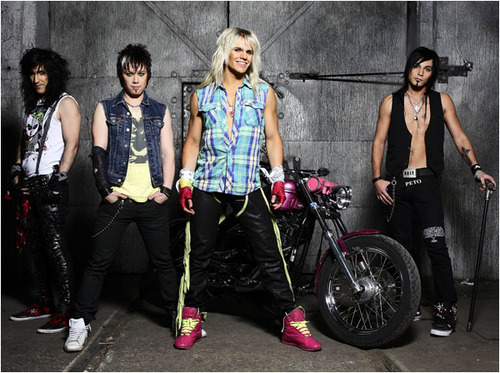 Reckless Love
Yes, we know they are not a standard Already Heard band, but everyone needs their guilty pleasures from a different genre and Reckless Love provide that perfectly. With their cheerful, happy-go-lucky glam rock, they cannot fail to put some sunshine into what might be a rainy day. Think Steel Panther, but these guys are serious. From the eye liner, dyed hair, waxed chests and lycra, it's all there and a bit of a wet dream for some. With songs like 'I Love Heavy Metal', 'So Happy I Could Die', 'Back To Paradise' and 'Born To Break Your Heart', you will find yourselves singing along to the catchy choruses, doing some David Le Roth inspired high kicks and splitting your jeans, before going arse over tit in the mud and then running to the Jägermeister van to get a bandanna. Their influences are worn on their sleeve, but who cares, why can we who were not in our teenage years in the 1980's have a glam rock moment. Be sure to keep a tight hold on your girlfriend/boyfriend who you might find disappearing down to the front of the Bohemia Stage on Saturday, sod it you just cannot help the attraction to the music or the band go and join them! (HF)
Where & When: Bohemia Stage – Saturday – 14:25 – 14:55
Sweet Savage
Sunday's headliner Metallica have invited Sweet Savage to play Sonisphere this year, for they are widely reported as an influence on the young Metallica lads back in the day. Metallica even covered Sweet Savage's song 'Killing Time' on their 'Garage Inc.' album. Head on down to the Jägermeister stage on Sunday and you will note that guitarist Phil Edgar is too young to have been an influence on Metallica, he took on the role following the sad loss of founding member Trev Flemming who passed away in 2010, just two months after Sweet Savages' Sonisphere debut.
You can hope that these NWOBHM pioneers will include classics like 'Do Ya' on the set list. With an intermittent career that has catalogued just three albums in 16 years, pickings are more sparse than for other acts on the Sonisphere bill, but do not doubt the quality of what you will see and hear. This four piece are full of life and put on an absolutely great show. They sadly never received the acclaim they deserved in their heyday, but many argue that the current line-up is the strongest Sweet Savage has had. As a fundamental influence not only on Sunday's headline band, but also on the metal genre itself you would be mad to miss these guys, so take your pint on down to see one of the great bands to have come out of Northern Ireland. (HF)
Where & When:Jagermeister Stage – Sunday – 16:00 – 16:30
Zico Chain
Their debut album 'The Devil In Your Heart' is a truly worthwhile inclusion in any record collection and is in the top ten of all time in our photographer/writer Heather's 700+ CD collection. Its high quality production was mastered by Howie Weinberg whose CV includes some legendary releases from a diverse list of artists including Nirvana, LL Cool J and Muse. The great thing about Zico Chain is that they have taken this phenomenal debut album and are able to translate it onto stage into a powerful, energy filled show that you just don't want to end. Their longstanding and loyal fan base will no doubt be taking up the front rows of the Jägermeister stage on Saturday, but we urge you to get on down there with them and join in. Songs like 'Our Evil' have everyone moshing and head banging like an orang-utan on speed, but it is tracks like 'Mercury Gift' written for singer/bassist Chris Glithero's wife and 'Case #44PQ_110807' about the tragic death of Sophie Lancaster, that spend the first 30 to 60 seconds building the scene before erupting musically and vocally, these songs are absolutely killer live. Each song shows the power of Chris' voice either in clean or scream form. Along with Ollie Middleton on drums and Tommy Gentry on guitar Zico Chain are a formidable musical force to be reckoned with and not to be missed. (HF)
Where & When:Jagermeister Stage – Saturday – 18:00 – 18:30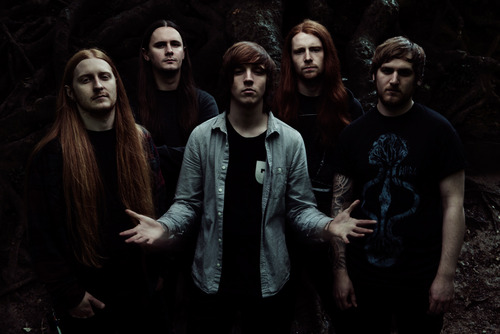 Bleed From Within
Bleed From Within have been putting in some serious tour miles lately, opening for Devil Driver, Heaven Shall Burn and Metal Hammer's Defenders of the Faith tour, as well as 2014 festival appearances across the length and breadth of the UK and Europe. Their Sonisphere slot on the Jägermeister stage on Saturday has certainly been well earned. During this time they have provided the fans with new material in the form of a fan funded exclusive EP via IndiGoGo, hopefully one of those tracks might make it onto the set list at Sonisphere.
Whilst not disputing the atmosphere at gigs by other bands, there is a particular energy at a Bleed From Within show, it is something that is hard to put into words, you can only understand it by being there, right down the front, even if just for a few songs. The thunderous drum and bass lines of songs like 'The Novelist' just have to be heard live, they reach down into your musical core and then a bit lower.
There is something addictively ferocious about a Bleed From Within gig, which is epitomised in part by the song 'Colony' whose lyrics "So throw your fists in the air if we're on the same page, hey hey hey, scream as loud as you can if you can't feel a thing" capture the essence of a Bleed From Within show. It is a brotherhood and in that moment you lose yourself from the outside world. So go on down and lose yourself in the music of Bleed From Within, before the alcohol kicks in! (HF)
Where & When: Jagermeister Stage – Saturday – 19:00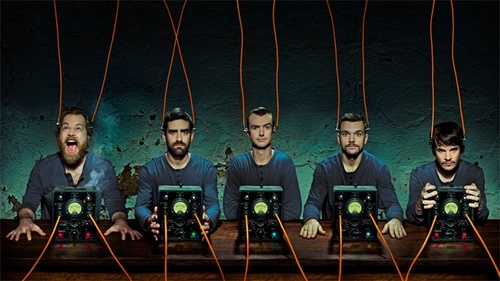 Karnivool
Karnivool are one of the most important bands in the sphere of modern progressive rock. Whilst their debut album was largely a hit or miss concoction of nu metal era grooves, songs like 'Shutterspeed' and title track 'Themata' hinted at greater things for the Perth based five piece. And thus, it was sophomore effort 'Sound Awake' where the band really found their footing. A faultless album and a true milestone of the genre, it was followed up by the equally astonishing 'Asymmetry' last July. Karnivool adequately proved themselves as a writing force to be reckoned with. 
Having caught them on both UK tours in support of these releases, I can say with conviction how deserved their fearsome reputation as a live band is. Ian Kenny's presence as a frontman is ubiquitous and eccentric, whilst the precision displayed by the rest of the band (particularly drummer Steve Judd) sees their material translate effortlessly from record to the live environment. Expect tracks like the brooding 'Goliath', the frenetic 'A.M. War' or more poignant offerings such as 'Aeons' and 'New Day'. (JD)
Where & When: Saturn Stage – Sunday – 13:25 – 14:05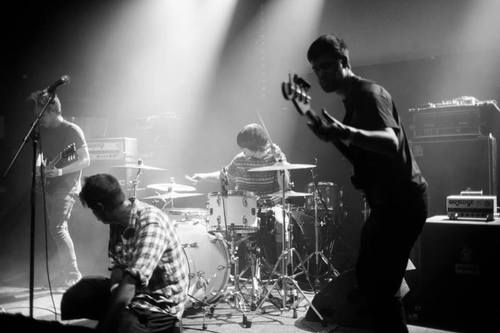 Shrine
Anyone with a keen ear to the ground for prog-rock new bloods will already know about Mountains Of Records most promising signing Shrine.
Recent single 'Say You Will' garnered repeat Radio One plays from Daniel P Carter and Zane Lowe in the past few weeks, both of whom were feverish in their praise for the Brighton four piece. For a tune weighing in at a typically indulgent 5 minutes plus in length, that's no easy feat. There's the ethereality of Karnivool, the dissonance of Converge and a vocal prowess akin to Fair Midland's Darroh Sudderth. It's an offering of maturity way beyond their years.
Undoubtedly running the gamut of April's three track EP 'Closer To The Sun', Shrine are also bound to be lashing out a wealth of material which, for the most part, I imagine will be unfamiliar to their newly acquired and rapidly expanding fanbase. Sonisphere is one hell of a festival debut to boast about. Go and make them feel welcome. (JD)
Where & When: Jagermeister Stage – Friday – 12:00 – 12:30
Dream Theater
In their first UK festival appearance since topping the bill at the last ever High Voltage Festival alongside Judas Priest, prog-metal veterans Dream Theater find themselves positioned as the Saturn stage's closing headliner in Sonisphere's comeback year. Two UK tours have passed in that time and in those tours have come two sensational Wembley Arena shows. At Knebworth, however, the quintet will look to prove that they can still bring a five-star open air show to the British Isles. Most recently their self-titled album has gone down with the typical strong reception, though with 'Metropolis Pt II: Scenes From a Memory' and 'Awake' celebrating their fifteenth and twentieth anniversaries this year, you can expect a proper greatest hits set a band capable of shaking Knebworth to its very core. (AL)
Where & When:Saturn Stage – Sunday – 18:50 – 19:55
Hounds
While Dream Theater come in during the festival's closing stages, electro rockers Hounds will be at the entirely opposite end of the bill, as one of the first three bands to take to a stage at this year's festival. Having torn into Camden Rocks and shone on a superb tour with Turbowolf in the last couple of months, the four-piece open the Bohemia stage's weekend offering and are likely to set the bar incredibly high for the acts that follow. The third of the band's 'Begin Transmission' EPs have certainly caught them their fair share of attention, and from here it's hard to imagine where the limit is. With good friends in Friday night headliners the Prodigy, the quartet will be bound to make a whole heap more within a Bohemia tent that may not even be standing come 1:15pm this Friday. (AL)
Where & When: Bohemia Stage – Friday – 12:35 – 13:05
The Devin Townsend Project
The Dev has racked up no shortage of much-lauded slots at various festivals, both during his tenure with Strapping Young Lad, and in his solo ventures that have followed. 2014 brings The Devin Townsend Project back to Knebworth house, taking to the main stage on Sunday as part of one of the strongest single days that any festival has put together this year. After releasing 'Epicloud' in 2012, Townsend tore into the Camden Roundhouse with one of the gigs of the decade so far, and Devin Townsend's 'Retinal Circus' was immortalised in DVD form late last year. Now, the genre-defying Townsend is working on a second 'Ziltoid' record and with blues-rock effort Causalities of Cool adding to his depth even further, you can bet on the short half hour set being one of the most diverse showcases this festival will see. (AL)
Where & When: Apollo Stage – Sunday – 12:35 – 13:20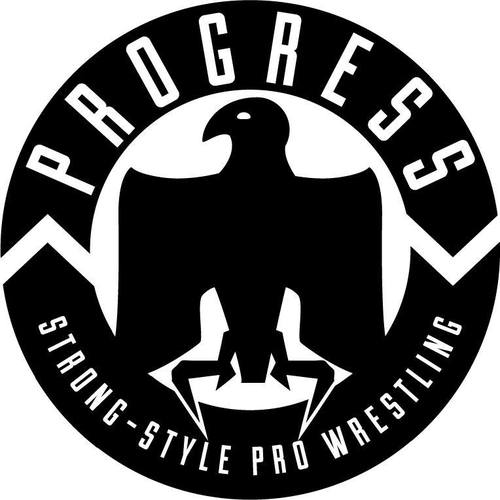 Progress Wrestling
As you might know Sonisphere offers more than just the best in rock and metal, and amongst the late night entertainment this year the organisers have roped in London's Progress Wrestling.
Formed in 2012, Progress aims to provide the very best in independent Pro Wrestling. They will be 2 hours of wrestling each night at Sonisphere, and will see names such as Jimmy Havoc, Rhia O'Reilly and Rampage Brown and Dave Mastiff making appearances. Expect a fun-filled show late into the night, and if wrestling isn't your thing there's always karaoke, silent disco and much more. Sonisphere is more than your usual music festival. (SR)
Where & When: Satellite Stage – Friday, Saturday and Sunday – 00:00 – 02:00
Words by Sean Reid (SR), Heather Fitsell (HF), Joe Danher (JD), Antony Lusmore (AL)
---
Friday July 4th
Apollo Stage
The Prodgy 21:20
Limp Bizkit 19:40 – 20:40
HIM 18:35 – 19:20
Gary Numan 16:25 – 17:10
Anti-Flag 15:35 – 16:05
The Defiled 14:45 – 15:15
Bohemia Stage
Infamy 01:30
Mixhell 00:45 – 01:30
65Daysofstatic 23:15 – 00:15
Electric Wizard 21:30 – 22:45
Anthrax (playing 'Among The Living') 20:00 – 21:00
Atari Teenage Riot 18:45 – 19:30
Bam Margera's Fuckface Unstoppable 17:40 – 18:25
Devil You Know 16:45 – 17:15
Comeback Kid 15:55 – 16:25
Yashin 15:05 – 15:35
Canterbury 14:15 – 14:45
LostAlone 13:25 – 13:55
Hounds 12:35 – 13:05
Jagermeister Stage
Silent Disco by Silent Arena 23:00 – 02:00
Carnifex 200:00 – 20:45
Brutality Will Prevail 19:00 – 19:30
Protafield 18:00 – 18:30
October File 17:00 – 17:30
TRC 16:00 – 16:30
Malefice 15:00 – 15:30
Centiment 14:00 – 14:30
Black Dogs 13:00 – 13:30
Shrine 12:00 – 12:30
Satellite Stage
Progress Wrestling 00:00 – 02:00
Demonic Resurrection 21:30 – 22:00
Scholars 20:30 – 21:00
Little Matador 19:30 – 20:00
Messenger 18:30 – 19:00
Max Raptor 17:30 – 18:00
Fort Hope 16:30 – 17:00
Love Zombies 15:30 – 16:00
Emp!re 14:30 – 15:00
Straight Lines 13:30 – 14:00
Glass City Vice 12:30 – 13:00
Saturday July 5th
Apollo Stage
Iron Maiden 20:45
Deftones 18:15 – 19:15
Frank Turner and The Sleeping Souls 16:20 – 17:05
Anthrax 14:45 – 15:30
Ghost 13:25 – 14:00
Babymetal 12:10 – 12:40
Tesseract 11:00 – 11:30
Saturn Stage
Slayer 19:25 – 20:25
Hundred Reasons (playing 'Ideas Above Our Station') 17:15 – 18:00
The Winery Dogs 14:05 – 14:40
Chas & Dave 12:45 – 13:20
Alestorm 11:35 – 12:05
Bohemia Stage
Kerrang! Party 01:00 – 03:00
The Sisters of Mercy 23:15
New Model Army 19:40 – 20:30
Dog Eat Dog (playing 'All Boro Kings') 18:20 – 19:10
Sebastian Bach 17:10 – 17:55
Black Spiders 16:05 – 16:45
The Virginmarys 15:15 – 15:45
Reckless Love 14:25 – 14:55
Blitz Kids 13:45 – 14:15
Voodoo Six 12:55 – 13:25
Calling All Cars 12:05 – 12:35
Hang The Bastard 11:15 – 11:45
Jagermeister Stage
Silent Disco by Silent Arena 23:00 – 02:00
Bleed From Within 19:00
Zico Chain 18:00 – 18:30
Stampin' Ground 17:00 – 17:30
Glamour of the Kill 16:00 – 16:30
Stormzone 15:00 – 15:30
The Hell 14:00 – 14:30
Empire Kill 13:00 – 13:30
The Wild Lies 12:00 – 12:30
Collibus 11:00 – 11:30
Satellite Stage
Progress Wrestling 00:00 – 02:00

The Yo-Yo's 19:30 – 20:15
Eureka Machines 18:30 – 19:00
The Lounge Kittens 17:30 – 18:00
Comedy with MC Matt Reed:
Andrew O'Neill 16:55 – 17:15
The Noise Next Door 16:35 – 16:55
John Robertson 16:15 – 16:35
Alfie Brown 15:55 – 16:15
John Hastings 15:35 – 15:55
Fin Taylor 15:15 – 15:35
The Safety Fire 14:30 – 15:00
Broken Hands 13:30 – 14:00
Rival State 12:30 – 13:00
The Raven Age 11:30 – 12:00
Sunday July 6th
Apollo Stage
Metallica 20:15
Alice In Chains 17:45 – 18:45
Mastodon 15:55 – 16:40
Airbourne 14:10 – 14:55
Devin Townsend Project 12:35 – 13:20
Gojira 11:15 – 11:55
Saturn Stage
Dream Theater 18:50 – 19:55
Dropkick Murphys 16:50 – 17:35
Reel Big Fish 15:00 – 15:45
Karnivool 13:25 – 14:05
Protest The Hero 12:00 – 12:30
Bohemia Stage
Ultimate Power 00:00 – 02:00
Nirvana Defiled 23:15 – 23:45
Therapy? (playing 'Infernal Love') 19:00 – 20:00
The Bronx 17:50 – 18:30
Kerbdog 16:40 – 17:20
Chiodos 15:40 – 16:20
Gallows 14:40 – 15:20
Bo Ningen 13:50 – 14:20
Truckfighters 13:00 – 13:30
The Cadillac Three 12:10 – 12:40
The Struts 11:20 – 11:50
Jagermeister Stage
Silent Disco by Silent Arena 23:00 – 02:00
Raging Speedhorn 19:00 – 19:45
Anti-Nowhere League 18:00 – 18:30
Dregen 17:00 – 17:30
Sweet Savage 16:00 – 16:30
Beastmilk 15:00 – 15:30
Krokodil 14:00 – 14:30
Palm Reader 13:00 – 13:30
Dripback 12:00 – 12:30
Boy Jumps Ship 11:00 – 11:30
Satellite Stage
Progress Wrestling 00:00 – 02:00

Trash Talk 19:25 – 20:05
Only Crime 18:30 – 19:00
Silverstein 17:40 – 18:10
Comedy with MC Andrew O'Neil
Jim Smallman 16:55 – 17:15
Mat Ewins 16:35 – 16:55
Pat Cahill 16:15 – 16:35
Alfie Brown 15:55 – 16:15
Matt Rees 15:35 – 15:55
Rob Deering 15:15 – 15:35
Itch 14:30 – 15:00
The Bots 13:30 – 14:00
The Hype Theory 12:30 – 13:00
The One Hundred 11:30 – 12:00
Sonisphere 2014 takes place from 4th – 6th July at Knebworth Park.