As always the first Wednesday of every month sees the Already Heard team to highlight five must hear releases for the coming month.
This month we highlight releases from Hawk Eyes, IWrestledABearOnce, Atlas : Empire, Oathbreaker and Tilde.
What do you think to our picks? What albums are you looking for to hearing this month? Let us know on Facebook and Twitter.
Hawk Eyes – That's What This Is EP
Back in April, Leeds-based rock outfit Hawk Eyes launched a PledgeMusic campaign for their new EP, 'That's What This Is'. Just over three months on and they're finally ready to let loose the fruits of their fan-funded labour. I was excited when I first heard their plans, and pledged as soon as I could. Now I've had a chance to hear a little of what they've cooked up, my excitement levels are hitting critical. This isn't an EP you should be passing up, and if you need more convincing, just look at the forty minute wild ride the band fired out last year in the form of 'Ideas'. Incredible, that's what this is. Or rather, that's what this is going to be. (Antony L)
'That's What This Is' EP by Hawk Eyes is released on 19th August.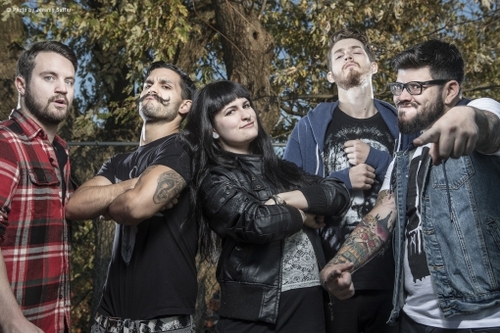 IWRESTLEDABEARONCE – Late For Nothing
Hyperactive grindcore. Electronic spurts, jazzy mini-interludes, prog instrumentalism, bipolar vocals, IWRESTLEDABEARONCE have gradually progressed from just making a racket on their first album to actually writing tracks with discernable elements without compromising their noisy identity. Still crazy, less over the place. Still frenetic, but measured on occasion. IWRESTLEDABEARONCE are veering still clearer from the ironic joke they used to be into a progressive band worth taking into consideration. 'Late For Nothing' is an improvement on all aspects. (JBL)
'Late for Nothing' by IWrestledABearOnce is released on 5th August through Century Media.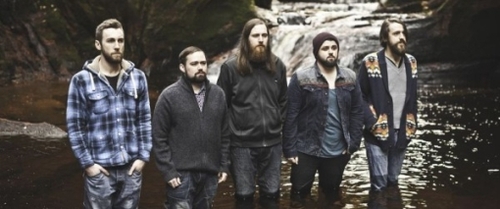 Atlas : Empire – Somnus EP
Scottish prog rockers Atlas : Empire have truly set phasers to stun with their new EP, 'Somnus.' From the haunting opener that is 'Keep this in the Shallows' to the abrasive, Deftones-esque finale ('Binary Lung'), A : E have neatly combined post-hardcore with post-rock elements to produce a sturdy, confident release that demands your attention throughout. (SR)
'Somnus' EP by Atlas : Empire is released on 12th August on Cold War Legacy Records.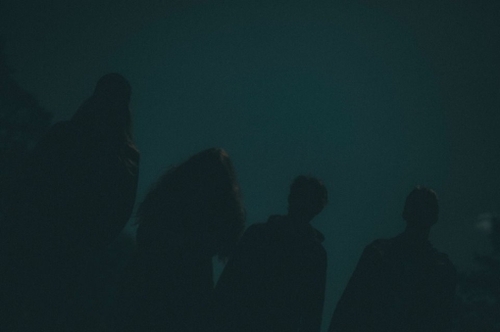 Oathbreaker – Eros|Anteros
The heart of Belgian hardcore outfit Oathbreaker is nothing but pure textured evil. On LP2 the band progress further with their sound. They explore melody, tension and mood whilst retaining their metallic hinged hardcore monstrosity. If you want to bring darkness to your sunny August, then I suggest you stick this on! (Aaron L)
'Eros|Anteros' by Oathbreaker is released on 20th August through Deathwish Inc.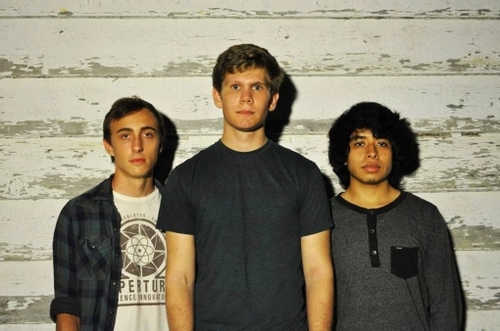 Tilde – Where Have I Been?
NY, Port Chester trio Tilde release their debut EP 'Where Have I Been?' relatively soon and if I do say so, it's an absolutely wonderful little treat. A melodic indie / emo band in the vein of Tigers Jaw and Joyce Manor, if you're a fan of these bands wrap your ears around 'Where Have I Been?' which is now streaming in full over at their Bandcamp. (RK)
'Where Have I Been?' by Tilde is released on 12th August through Close To Home Records.
Words by Antony Lusmore, James Berclaz-Lewis, Aaron Lohan, Sean Reid and Rosie Kerr.