May is quickly approaching, and with Spring in full flow, another month of notable releases are set to be unleashed.
As always, the first Wednesday of every month sees the Already Heard team picking 5 must hear releases for the coming month.
What album and EP releases are you looking forward to hearing this month? Let us know in the comments or on our Facebook or Twitter pages.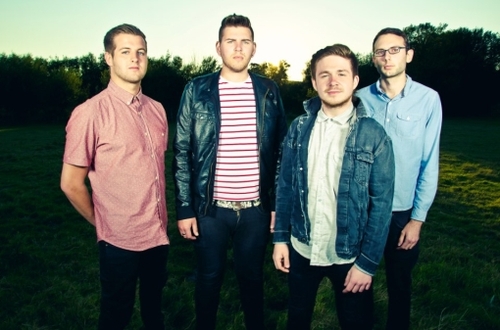 Verses – Feel It Faster
When Verses' debut album 'Feel It Faster' finally drops, it will mark the pinnacle of years of work and the fulfillment of a dream for the boys from Brighton. And as already shown by 'Live In The Sky' and title track 'Feel It Faster', the record will see Verses' big time, evocative rock tunes taken to a whole new level in almost every aspect.
The new songs were sounding positively massive when we caught Verses at Hit The Deck recently, and given Romesh Dodangoda (KIGH, Decade, Twin Atlantic) was at the reins in the studio, 'Feel it Faster' looks set to sound utterly fantastic. (DW)
'Feel It Faster' by Verses is released on 26th May through A.O.K. Recordings.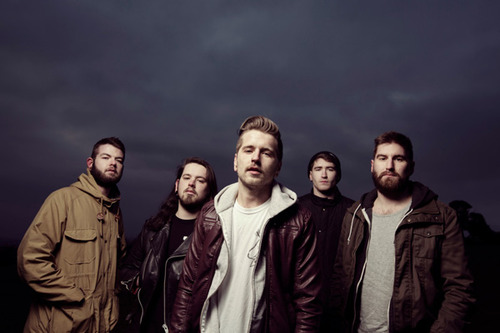 Bury Tomorrow – Runes
Anticipation for Bury Tomorrow's third album has been building for quite some time. Since 'Runes' was announced back in January, the Hampshire metallers have been teasing us with what to expect from 'Runes'.
Having heard 'Man on Fire' and 'Watcher', 'Runes' proves to a more aggressive, yet more melodic record, that we think will see the five-piece be rewarded for their years of hard work. A headline UK tour along with numerous festival appearances, gives you no excuse to miss Bury Tomorrow this summer. (SR)
'Runes' by Bury Tomorrow is released on 26th May through Nuclear Blast Records.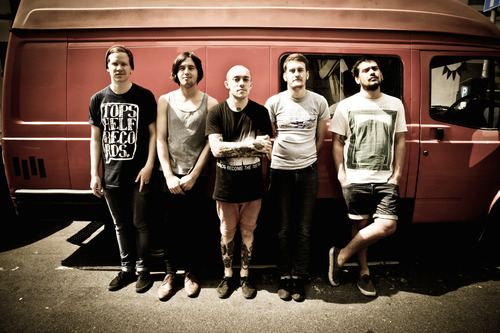 Goodtime Boys – Rain
Words are difficult to come up with when describing the sheer, emotive power of Goodtime Boys. Being one of Britain's most promising hardcore bands in recent years, it is hardly surprising their debut album has been hotly anticipated.
If you want evidence to back up these two points, then I suggest you listen to recent songs 'Moral Decay' and 'Life Moves'. The former is a pummelling melodic rush, whilst the latter is a grand, no punches alt punk beast. The Welsh post hardcore poets have evolved seamlessly since their first demo, and, as shown by these songs, 'Rain' will harken them further to the heavens. (AL)
'Rain' by Goodtime Boys is released on 20th May on Bridge Nine Records.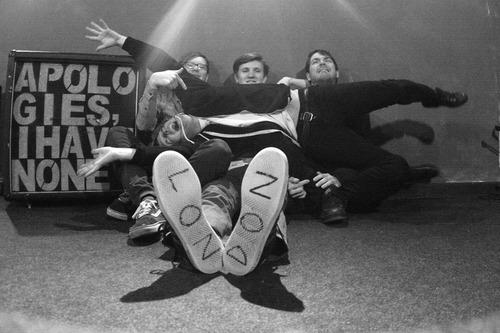 Apologies, I Have None – Black Everything
A couple of months ago, founding Apologies member Dan Bond decided to leave the band, resorting to the London punks to resort to a trio. One may think their creative energy would be tarnished, but how wrong you'd be! Out of nowhere, the band has surprised their fans with a curveball in a new direction.
'Raging Through the Thick and Heavy Darkness of a Bloodlust' makes the title of their upcoming EP, 'Black Everything', very applicable. It is a sprawling, dreary dark post rock influenced beast of loathsome. Basically, Apologies are proving themselves to be a band with evolutionary ambition on their minds. You could say they've abandoned their anthemic punk rock sound, but the likes of 'Two Bombs in a Box' continues it somewhat with a slightly 'dark' influence. 'Black Everything' is one record you definitely should check out this month! (AL)
'Black Everything' by Apologies, I Have None is released 12th May on Beach Community.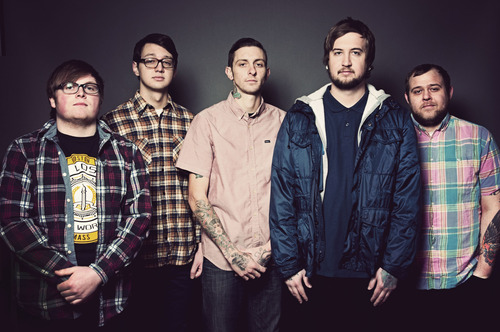 Brigades – Crocodile Tears
It's a well-known fact that Pure Noise Records are awesome and are consistently releasing awesome new music, and one of their latest signings, Brigades is no different. 'Crocodile Tears' is 6 songs of pulsating and adrenaline-filled pop-punk and hardcore, that firmly finds Brigades at home on PN.
The South Carolina band are set to tour the States with Hit the Lights, Major League, and others in the coming weeks. We think with songs as good and fun as 'Whipstaff Manor' and 'The Writing On The Wall', Brigades are just getting started. (SR)
'Crocodile Tears' by Brigades is released on 5th May on Pure Noise Records.
Words by Sean Reid (SR), Dane Wright (DW) and Aaron Lohan (AL).