As always the first Wednesday of every month sees the Already Heard team to highlight five must hear releases for the coming month.
This month we highlight releases from Placebo, Touche Amore, Into It. Over It., MINE and Balance & Composure.
What do you think to our picks? What albums are you looking for to hearing this month? Let us know on Facebook, Twitter or in the comments below.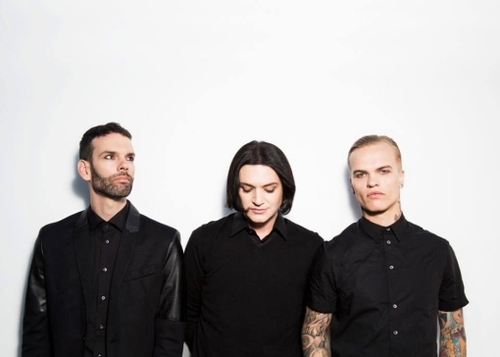 Placebo – Loud Like Love
For close to 20 years, Placebo have consistently been one of the most successful bands in bringing alternative-rock to the masses, charting every single one of their albums in the UKs top-20 chart. That achievement is no mean feat considering they've never quite seemed to really enjoy the sort of overwhelming support of contemporaries Muse or Coldplay. Over the course of their career, the androgynous trio have cultivated an impressive ability to write a hit, a skill that has often proved the redemptive element of some of their otherwise lackluster albums (I'm looking at you 'Sleeping With Ghosts'). Their last album 'Battle For The Sun''s reception was notable for the way specialized press appreciated it –it enjoyed great reviews from Kerrang!, Rock Sound and Alternative Press– while Rolling Stone and Pitchfork were quick to dismiss it. The reality is that it was one of their strongest albums to date in terms of the consistent quality of the tracks on display. Their once knife-sharp edge had perhaps eroded a little, but it was counter-balanced by confident songwriting, a more impactful production and a little less provocation. Placebo have already released single 'Too Many Friends' from upcoming album 'Loud Like Love', in which they seem to be continuing exactly where they left off with 'Battle For The Sun', and also produce a rather rad video. Expect more of that less-frenetic, less-angsty Brian Molko, his transgressive poetry and the less alienating sound of their last couple of years. (JBL)
'Loud Like Love' by Placebo is released on 16th September.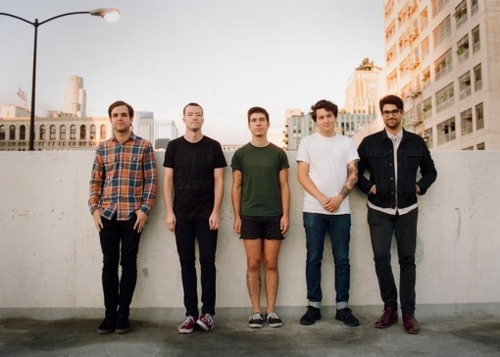 Touche Amore – Is Survived By
One of the best bands in modern punk and hardcore will finally release their follow up to the critically acclaimed 'Parting the Sea Between Brightness and Me'. After touring the world endlessly, including support slots for Rise Against and Converge, Touche Amore have only the aim of going further into the heavens with album three 'Is Survived By'. Produced by Brad Wood (Sunny Day Real Estate, mewithoutYou, The Smashing Pumkpins), the album will see the band expanding into longer song structures whilst refining their melodic post hardcore sound and poetic lyrical prowess. Judging from 'Just Exist' and a live version of 'DNA', the band are certain to release a worthy album of the year contender. (AL)
'Is Survived By' by Touche Amore is released on 24th September on Deathwish Inc.
Into It. Over It. – Intersections
Since signing to Triple Crown Records, the anticipation for Evan Weiss a.k.a. Into It. Over It.'s sophomore LP has been steadily growing in earnest. There is no fear to be had as the anticipation won't be declining. Already two songs have been released for streaming i.e. 'Spinning Threads' and 'The Shaking of Leaves'. Both songs retain the beautiful spirit that is Midwest emo/indie rock; the result from hard work by the band and production by Brian Deck (Modest Mouse, Iron & Wine). As soon as 'Intersections' drops, I suggest you sit back, relax and let the music speak for itself. (AL)
'Intersections' by Into It. Over It. is released on 24th September on Triple Crown Records.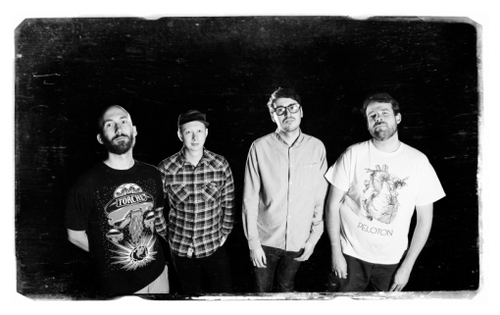 MINE – Disappear
One of the most promising bands to come out of the UK hardcore scene, if not the UK music scene in general, MINE are sure to dazzle and impress with their second EP. The band features former and current members of Hang the Bastard, Centurions Ghost and A Long Time Dead. Their style is simply refreshing; they retain the raw emotion of hardcore but lay it across a soundscape featuring grunge, ambiance, and melody. Listen to the track 'Penknife', which they're currently streaming, then come back and try and tell us that you aren't excited as we are! (AL)
'Disappear' by MINE is released on 30th September on Holy Roar and Cult Culture Records.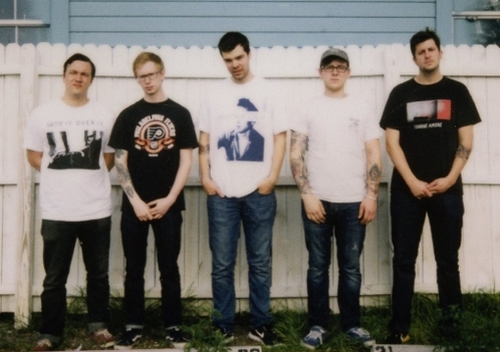 Balance & Composure – The Things We Think We're Missing
In my opinion Balance & Composure are one of the best bands to emerge from the States over the last few years. The Doylestown band have impressed their peers, critics and music fans with their intricate brand of alternative emo rock. 2011's 'separation' was one of the best albums of that year and has ultimately set the bar high for its follow up, 'The Things We Think We're Missing'. Nevertheless as 'Reflection' and 'Tiny Raindrops' show, we shouldn't have much to worry about as it seems Balance & Composure have encompassed the atmospheric and powerful vibe of its predecessor and produced a record that is potentially as compelling. (SR)
'The Things We Think We're Missing' by Balance & Composure is released on 9th September on Hassle Records/No Sleep Records.
Words by Sean Reid (SR), James Berclaz-Lewis (JBL) and Aaron Lohan (AL).