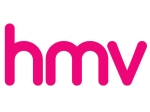 Following the announcement of 66 stores earlier this month, HMV have announced an additional 37 stores are set to close.
Nick Edwards of administrators Deloitte said:
"As part of our ongoing review of HMV's financial position, we have undertaken a further review of the store portfolio and have identified an additional 37 stores for closure. This step has been taken in order to enhance the prospects of the restructured business continuing as a going concern. Together with the previously identified 66 closures, this restructuring will result in a residual portfolio of some 116 stores. We are extremely grateful to the staff for their continued strong support and commitment during an understandably difficult period. All other key stakeholders including suppliers and landlords remain supportive and we appreciate their ongoing assistance."
A full list of the 107 HMV stores set to to be closed, can be viewed by clicking read more.
Ashford
Ashton-under-Lyne
Ballymena
Barnsley
Basildon
Bayswater
Belfast – Boucher Road
Belfast – Forestside
Bexleyheath
Birkenhead
Birmingham – Fort
Blackburn
Bolton
Boston
Bournemouth – Castlepoint
Bracknell
Burton-upon-Trent
Camberley
Cheltenham
Chesterfield
Coleraine
Craigavon
Croydon – Centrale
Derry
Dumfries
Durham
East Kilbride
Edinburgh – Fort
Edinburgh – Gyle Centre
Edinburgh – Ocean
Edinburgh – Princes Street
Edinburgh – St James
Enfield
Falkirk
Folkestone
Fulham
Glasgow – Braehead
Glasgow – Fort
Glasgow – Silverburn
Glasgow Argyle
Gloucester
Grimsby
Hatfield Galleria
Heathrow T5 Departure Level
Heathrow Terminal 1
Heathrow Terminal 3
Heathrow Terminal 4
Hemel Hempstead
High Wycombe
Huddersfield
Isle of Wight
Kirkcaldy
Lancaster
Leadenhall
Leamington Spa
Leeds – White Rose
Lisburn
Loughborough
Luton
Manchester – 90
Mansfield
Middlesbrough
Moorgate
Newbury
Newcastle Silverlink
Newport
Newry
Newtonabbey
Nuneaton
Orpington
Redditch
Rochdale
Salisbury
Scarborough
Scunthorpe
South Shields
Southport
Speke Park
St Albans
St Helens
Stafford
Staines
Stockport
Stockton-on-Tees
Swindon
Tamworth
Taunton
Teesside
Telford
Torquay
Trocadero
Wakefield
Walsall
Walton-on-Thames
Wandsworth
Warrington
Watford
Wellingborough
Wigan
Woking
Wood Green
Workington
Wrexham