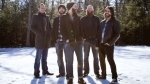 The latest round of bands for this years Download Festival have been announced.
The announcement sees the likes of Killswitch Engage, The Pretty Reckless, The Used, and Emmure being added to the lineup.
In addition the following bands have been announced:
Seether, September Mourning, American Head Charge, Joe Bonamassa, Crazy Town, Quicksand, Kill Devil Hill, King 810, Upon A Burning Body, Anathema, The Charm The Fury, Coldrain, Sabaton, New Politics, Malevolence, Polar, Heart in Hand and Lyger.
Download Festival 2014 takes place June 13th -15th at Donington Park. Click read more for the full line-up.