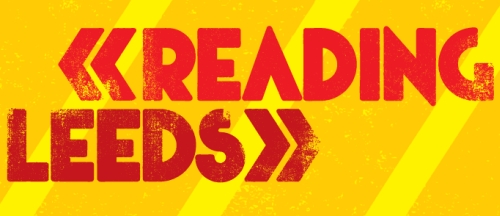 Its the August Bank Holiday this weekend, and that can only mean one thing. Its time for the ridiculously good Reading and Leeds Festival. Once again the lineup does not disappoint, and with the addition of the Rock Stage and the Radio 1Xtra Stage and the Dance stage being extended to 3 days, means there is even more choice to choose from.
As always Already Heard has whittled down the lineup to just 25 bands you should definitely go out of your way to see this coming weekend.
Frank Turner
Frank Turner is a touring juggernaut, having been on the road near solidly for the past five years sp it's unsurprising that he's on the Reading and Leeds Festival bill. This is his third stint at Reading & Leeds, and not his first time gracing the main stage either, so why is he worth watching? Quite simply, with Frank Turner you always know what you're going to get. So expect a solid set of songs both old and new, a good opportunity for a drunken sing-along and probably a decent anecdote or two. Bring an overpriced beer, some friends and get ready to dance. (JS)
When and Where: Main Stage – Friday (Reading) and Saturday (Leeds)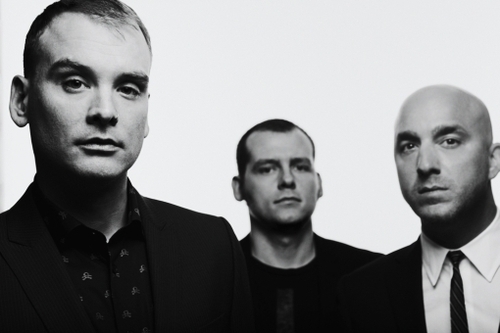 Alkaline Trio
If you're in your mid-to-late twenties and remember when Vagrant Records and Punk-O-Rama compilations were the be-all and end-all of music releases, you probably don't need a reason to check out Alkaline Trio. Their music output has been patchy in recent years and their live show can be hit or miss, but back with their strongest release since 'Good Mourning' and a set list which borrows heavily from their older material, there's plenty of reason to be excited for Alkaline Trio. They'll be songs about heartbreak, beer and "shaking like a dog shitting razorblades", don't miss them. (JS)
When and Where: Lock Up Stage – Friday (Reading) and Saturday (Leeds)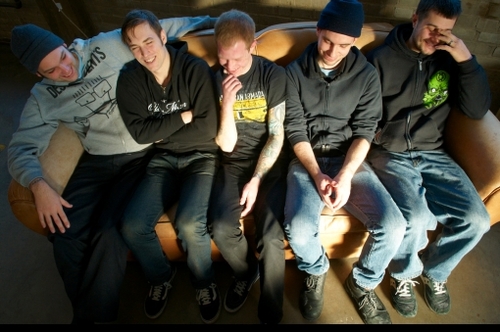 Off With Their Heads
Off With Their Heads have released the strongest album this year (it may be too early to call it, but I'm still calling it anyway) and are now debuting tracks from 'Home' in the UK for the very first time. The perfect accompanying soundtrack to a second or (third) day hangover, Off With Their Heads manage to perfectly blend soul-destroying depressing lyrics with uplifting beats that make you want to shout along. Consistently underrated, Off With Their Heads are one of the strongest bands in the punk scene at the moment, guaranteed to be one of the highlights of the Lock Up stage. (JS)
When and Where: Lock Up Stage – Saturday (Reading) and Sunday (Leeds)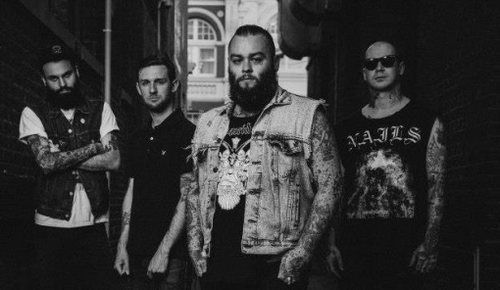 Gallows
Two years ago the nail was firmly in the coffin for Gallows, as Frank Carter announced he was leaving to form shitty 80's style rock band Pure Love. When Wade of Alexisonfire stepped up to fill the vacancy there was murmurs, could a Canadian sing 'London is the Reason' with the same conviction? And most importantly would their new songs be any good? Fortunately when their self-titled release dropped way back in December, fears were quickly silenced as not only are "new" Gallows equally as tight as the previous line up, their new album was one of the strongest hardcore releases of last year. It's safe to say their festival set will have one of the best mosh pits of the weekend as Gallows are guaranteed to deliver a mix of old and new songs which go straight for the jugular. (JS)
When and Where: Rock Stage – Sunday (Reading) and Friday (Leeds)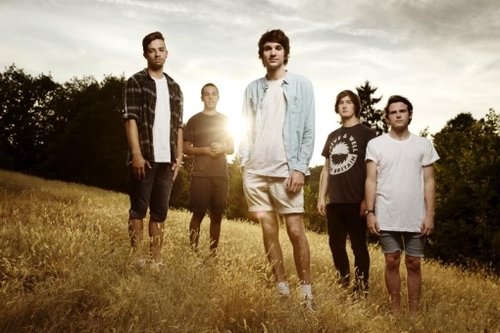 Decade
A last-minute addition to the Lock Up stage, Decade has undoubtedly earned their right to be there. After a successful supporting slot with A Loss for Words last year, Decade successfully embarked on their first headlining UK tour. While their debut LP is still in the pipeline, new single 'Brainfreeze' is a banger and they have two solid EP's of material to work with. Decade play solid rock anthems that are impossible to stand still to and are the perfect way to kick off your day. Crawl out of your tent early, suck up some ibuprofen and support them in their opening slot. You won't regret it. (JS)
When and Where: Lock Up Stage – Saturday (Reading) and Sunday (Leeds)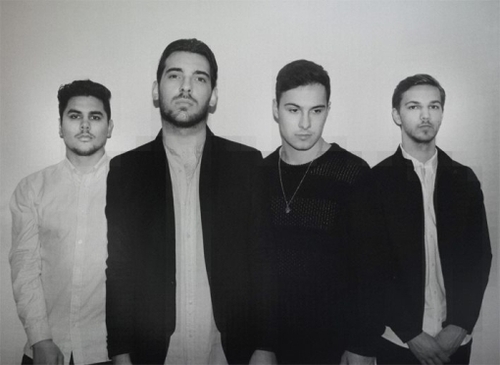 MMX
Reading-goers will want to shake off those cobwebs early this year because MMX are set to open the Festival Republic Stage on the Friday and should be anyone's first point of call. Whilst representing something of a sonic departure from their previous incarnation as Francesqa, Oxford band certainly haven't lost the penchant for writing fantastic tunes that are easy on the ear. Their more electronic-based sound is very much in vogue right now, making them the perfect crossover act to open proceedings. (CS)
When and Where: Festival Republic Stage – Friday (Reading) and Saturday (Leeds)
Parquet Courts
Gone are the days when the sheen of Britpop-inspired indie ruled the airwaves. The likes of Kaiser Chiefs and Razorlight have fallen by the wayside – their rule toppled by lo-fi, garage rock bands who have added a splash of punk to their sound and a touch of acidic wit to their lyricism. Parquet Courts are arguably the best of the new breed. The Brooklyn band wear their New York roots on their sleeve and recent cult hit, 'Stoned And Starving' was even doing the rounds on Radio One a few weeks ago. One of the most exciting new bands on the touring circuit, they are more slapdash than avant-garde and could be one of the underground smashes of the whole weekend. (CS)
When and Where: Festival Republic Stage – Friday (Reading) and Saturday (Leeds)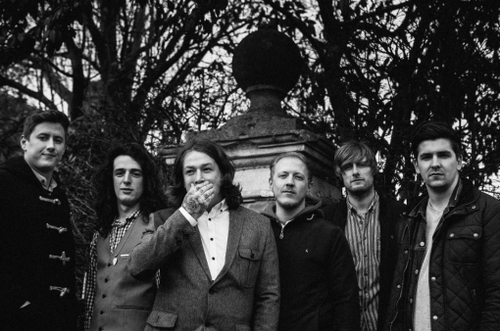 Deaf Havana
If you'd asked me two weeks ago, I'd have told you I wasn't going to bother seeing Deaf Havana at Reading & Leeds this year. Whilst 'Fools And Worthless Liars' was by no means a bad album, it lacked the predatory edge of its predecessor and signalled the band's commercial intent. Yet having been treated to an early preview of the band's new record, 'Old Souls', my interest has been sparked once more. Although it builds on the band's more marketable sound, James Veck-Gilodi and co. have taken things a step further this time around and produced twelve beefier songs that should see their stardom ignite – a successful Reading & Leeds showing could light the touch paper. (CS)
When and Where: NME/BBC Radio 1 Stage – Saturday (Reading) and Sunday (Leeds)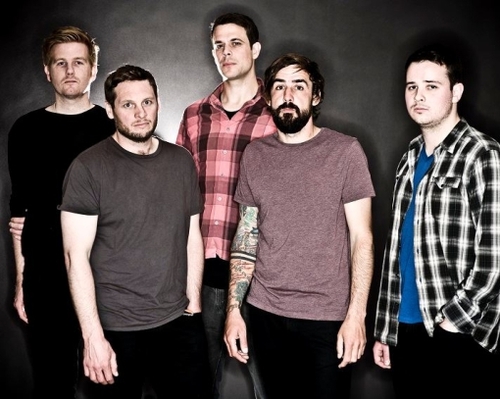 Lonely the Brave
After a truly incredible set at this year's Download Festival, Andy Copping described Lonely the Brave as the "best new band out there bar none." A host of other industry tastemakers soon followed suit and BBC Introducing's welcome support has seen the band added to the Reading & Leeds bill, albeit in a lowly, Saturday afternoon slot. Festival-goers will be forced to sit up and take notice however, such is the command of Lonely the Brave's expansive alt-rock. Many an epiphany has been brought on by David Jakes' reverb-drenched vocals and the band's potent sound has the potential to drown out that coming from the Main Stage. Having recently signed to Hassle Records – and with an EP on its way – chances are you'll be hearing a lot more about Lonely the Brave over the coming months and if there is one band across the weekend that I can guarantee will blow your mind, it's this lot. (CS)
When and Where: BBC Introducing Stage – Saturday (Reading) and Sunday (Leeds)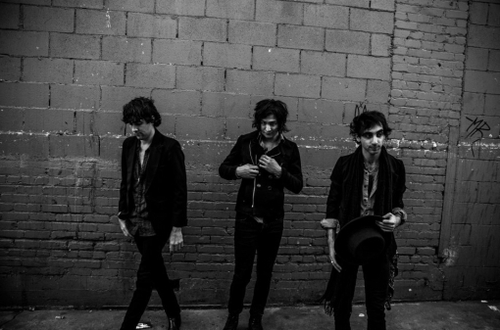 Beware of Darkness
Beware of Darkness are beginning to make serious waves, having recently played main support to The Smashing Pumpkins on their latest arena tour. The California three-piece have also opened for the likes of Stone Temple Pilots and Deftones, which should give you a good idea of the sort of company they keep. 'Howl', the lead single from their debut LP 'Orthodox', is going down a storm in America and band are drawing comparisons to the likes of Led Zeppelin and The Black Keys. One of the most exciting new guitar bands in the world right now, a date with Reading & Leeds could rocket them into new stratospheres. (CS)
When and Where: Rock Stage – Sunday (Reading) and Friday (Leeds)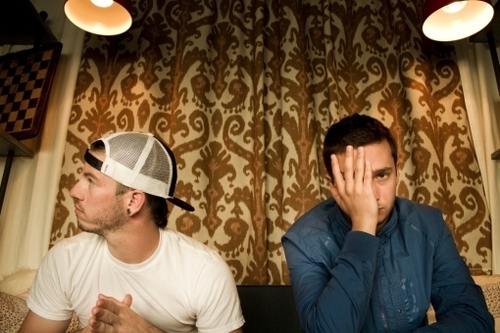 Twenty One Pilots
Something of a wildcard pick perhaps but Twenty One Pilots quirky, piano-led rap-rock is charmingly poppy and genuinely endearing. As such, the Ohio duo signed to Fueled By Ramen could well be one of the crossover highlights of the weekend, and these performances come ahead of a highly-anticipated support slot on Fall Out Boy's arena tour. Their new record 'Vessel' has been out in America for a while now but a UK release date has been timed to coincide with their Reading & Leeds performances and you'll be sure to purchase a copy should you bear witness to one of their notoriously energetic live sets. (CS)
When and Where: Festival Republic Stage – Sunday (Reading) and Friday (Leeds)
Quicksand
The last few years has seen a slew of 90s band reform, but none is more welcomed than American post hardcore quartet Quicksand. Comprised of members rooted in the New York hardcore scene, this band are sure to put on an ecstatic live performance with their alt metal rhythms and hardcore angst. These are the band's first UK shows in over a decade, so this is not to be missed! (AL)
When and Where: Lock Up Stage – Friday (Reading) and Saturday (Leeds)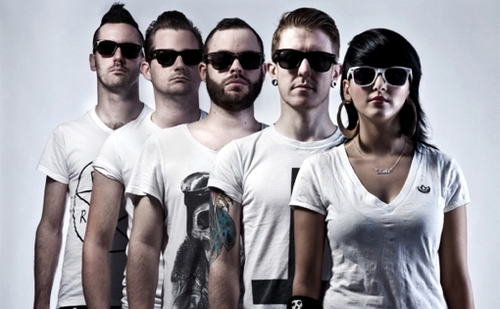 Sonic Boom Six
Manchester punk band Sonic Boom Six have become firm festival favourites at Reading and Leeds, and they're sure to be given a warm welcome this year. Combining punk, ska, metal and hip-hop in one tasty eclectic mash, SB6 are band known to get the dance floor moving. You certainly do not want to miss this fabulous bunch as they'll bring the festival fever to an all-time high! (AL)
When and Where: Lock Up Stage – Saturday (Reading) and Friday (Leeds)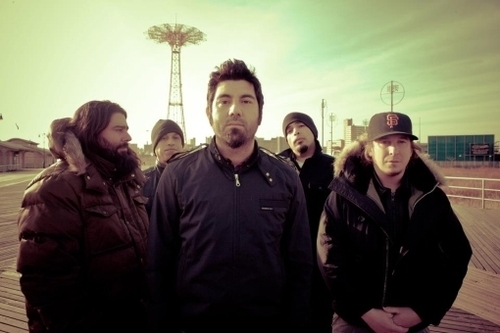 Deftones
Legends is the only fitting word for a force like Deftones. The Sacramento alt metallers showed us last year that they are still worth a damn via dazzling seventh LP 'Koi No Yokan'. Now they return to our shores for these brief shows. A Deftones live show is considered to be a wondrous musical phenomenon. Prepare yourselves as they make their presence known on the festival grounds through a behemoth of melody and heaviness. (AL)
When and Where: Main Stage – Friday (Reading) and Saturday (Leeds)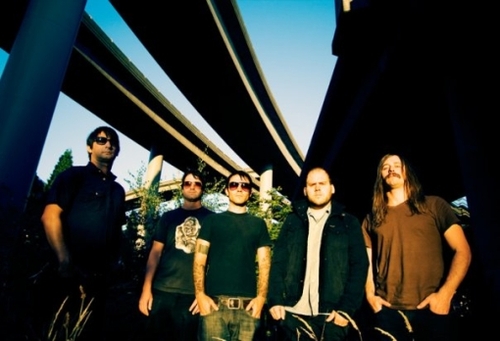 The Bronx
Hailing all the way from L.A., The Bronx is a phenomenal wrecking ball live. I solemnly swear to you, with my hand on my heart, that this band is called this century's greatest rock n' roll band in the world for a reason. Their addictive dose of rocking hardcore punk is bound to get you high on the taste of The Bronx's magnificent presence. With four consistent self-titled albums under their belt, including this year's 'The Bronx IV', you'll be treated to hit after hit after hit. (AL)
When and Where: Lock up Stage – Saturday (Reading) and Sunday (Leeds)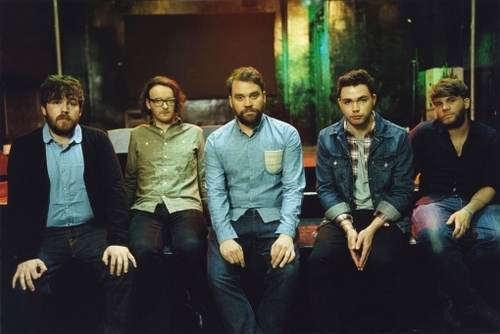 Frightened Rabbit
Scottish indie folk lot Frightened Rabbit is a band worthy of big things. Their charming sounds and poetic heart on sleeve songwriting is too unavoidable to ignore. Their latest LP 'Pedestrian Verse' continues to show this shimmering consistency, and it is an utter travesty that they haven't broken the barrier of cult status. So if you're looking for an act that'll well you up in melancholy and swerve you into peaceful calm, then Frightened Rabbit is the band for you. (AL)
When and Where: NME/BBC Radio 1 Stage – Friday (Reading) and Saturday (Leeds)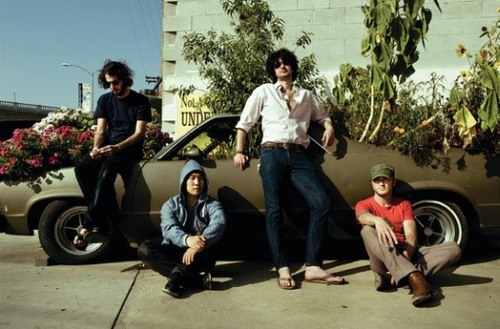 RX Bandits 
After a dashing hiatus the ska turned prog-like demi gods have come back and rightly so. The band will fit right at home in the Lock Up tent and will delight so many fans who will be incredibly relieved that they'll be able to see this phenomenal band again, or even for the first time. If it's some incredibly tight musicianship or some chilled out, feel good vibes then RX Bandits will delight and inspire. Oh, and they're the only ska based band on the Lock Up stage on their day so it's full on represent down there. Catch them now before they head off on another silly hiatus. (MB)
When and Where: Lock Up Stage – Friday (Reading) and Saturday (Leeds).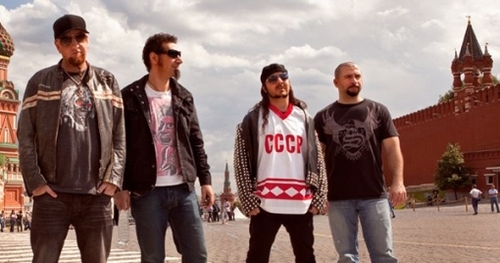 System Of A Down
It's your high school years. You've seen the video for 'Chop Suey' on TV plenty of times. You know every word and mimic the intro whispering from Serj with the utmost precision. 'BYOB' comes out and all hell is unleashed again as 'Mesmerise' and 'Hypnotise' teach you about terracotta pie and what the word sodomy means. Relive all those wonderful moments as System Of A Down are here; 'WHY DO WE ALWAYS SEND THE POOR?!' (Please shout that very loudly for me). (MB)
When and Where: Main Stage – Friday (Reading) and Saturday (Leeds).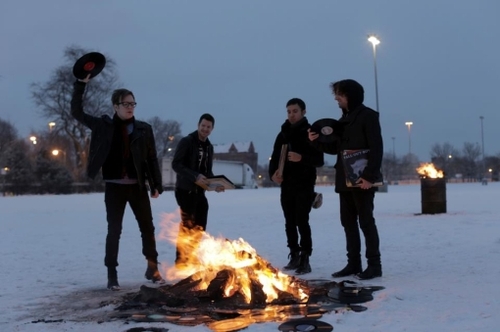 Fall Out Boy
After returning earlier this year with new record 'Save Rock and Roll', the Chicago quartet are coming back to Reading and Leeds for the first time since 2009 to rock the main stage. Material from the fantastic new album sounds tailor-made for the festival arena – expect en-masse singalongs to the likes of 'Alone Together' and 'My Songs Know What You Did In The Dark (Light 'Em Up)' and hooks the size of Jupiter. Recent dates have seen the band pull out and dust off a few classics from the back catalogue, alongside the singles you'd expect them to play. Neighbouring mainstays like 'Sugar We're Goin' Down' and 'This Ain't A Scene, It's An Arms Race', you can find more obscure cuts like 'I Slept With Someone In Fall Out Boy And All I Got Was This Lousy Song Written About Me' and perennial set closer 'Saturday', a treat for the older fans who've stuck by them. If FOB can stick around in this second incarnation, it surely can't be long before they're headlining a festival of this magnitude – go see exactly why their anthemic pop is deserving of a higher status. (OC)
When and Where: Main Stage Sunday (Reading) and Friday (Leeds).
Biffy Clyro
The meteoric rise to fame for the Scots has been a marvel to witness. The last time this writer saw the Ayrshire trio headline a festival in Berkshire, it was the Buk and Skit all-dayer at Caversham Rugby Club; 8 years later, they're playing a festival 100x the size. Though the new material may not be to the taste of their older fans, only the most churlish would deny they've put in the graft to get to this status; gone are the days of 300+ live dates per year, but their tour schedule would still cause some of their fellow chart-botherers to blanche. They've proved their capabilities of closing out a festival – their set at Sonisphere 2011 was incredible to witness, and credit to them, they haven't turned their back on their faithful completely – a rarer-than-rocking-horse-shit airing of 'All The Way Down' caused yours truly's eyes to leak a little. Recent sets are heavy on tracks from 'Opposites' and 'Only Revolutions', but don't rule out appearances from songs that aren't quite as heavy on the usage of the word "baby". Whether you first heard the band in 2003 or 2013 doesn't matter much, as long as you have lungs to scream the battle-cry of "'Mon The Biffy!" (OC)
When and Where: Main Stage Sunday (Reading) and Friday (Leeds).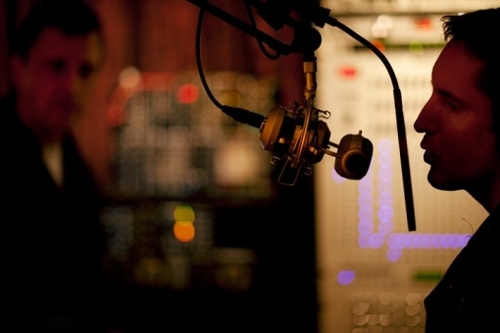 Nine Inch Nails
Another Lazarus-esque band brought back from the dead to one of the biggest stages in Europe, industrial metal legends Nine Inch Nails are back, sub-headlining under Biffy Clyro. For those that don't know, NIN is Trent Reznor, and his live band consists of a revolving cast of characters, currently numbering long-time collaborator Robin Finck and former Lostprophets/Paramore/Angels & Airwaves drummer Ilan Rubin amongst them. Since debut album 'Pretty Hate Machine' emerged back in 1989, Reznor has written and recorded a varied and wonderful back catalogue, from conceptual works like 'The Downward Spiral' and 'Year Zero' to, latterly, putting his hand to movie soundtracks such as 'The Social Network' and 'The Girl With The Dragon Tattoo'. After the 'Wave Goodbye' tour in 2009, Reznor put the Nine Inch Nails moniker on indefinite hiatus, but they're back touring and have a new album on the way – 'Hesitation Marks' arrives on September 3rd. Their 2007 Reading Festival performance is never too far away from a discussion on "best festival sets ever" – after a few years out of action, let's hope that they're back with a bang. (OC)
Palm Reader
This Woking 5-piece have been on the hardcore scene since 2011 but with the arrival of their debut album 'Bad Weather' on Small Town Records back in May, they've been making waves. It's one of my favourite albums I've heard this year with intricate technical guitar work and blistering vocals that switch tact between tracks with reckless abandon. 'Bad Weather' is an excellent display of their abilities, and will appeal equally to fans of bands like Dillinger Escape Plan and British hardcore like Bastions or Kerouac. Palm Reader should be on your watch list. (HR)
When and Where: Lock Up Stage Friday (Reading) and Saturday (Leeds).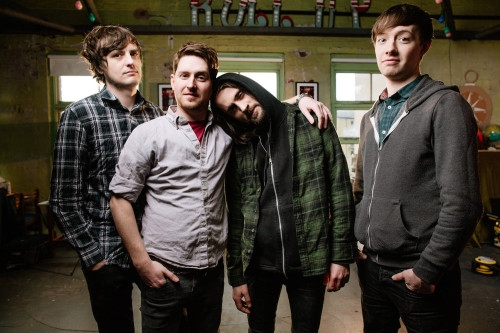 Hawk Eyes
These northern rockers have been kicking about a lot longer than you'd believe and their bolshie punk-tinged metal has seen them garner support slots with fellow Leeds dwellers Pulled Apart By Horses as well as Alexisonfire and We Are The Ocean. They're basically rock which teeters on the edge of progressive metal, and the edge of guitar riffing of Tubronegro/Wildhearts territory. And head banging enough to lose a pint over. they'll be a good shout for any early risers, a hair of the dog for your festival day. (HR)
When and Where: Rock Stage – Sunday (Reading) and Friday (Leeds).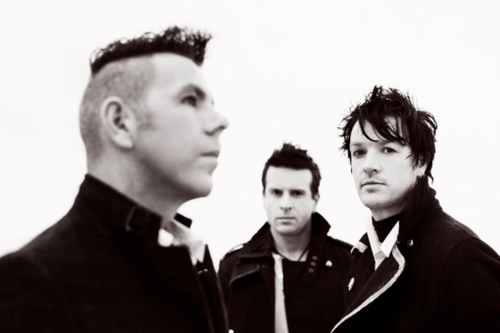 The Living End
These Aussie rockabilly punks have a career spanning nearly two decades, and while their recorded output has been getting a bit less arcebic over the past two records (although they can still write a great guitar part) their live show is still well worth taking time to watch. their energy is infectious, and their set list tracks vary from the satirical ('Prisoner of Society'/'Roll On') to the sublimely ridiculous ('Uncle Harry') it's easy to find yourself bopping and singing along with every chorus. (HR)
When and Where: Lock Up Stage – Friday (Reading) and Saturday (Leeds)
Reading Festival links: Website|Facebook|Twitter
Leeds Festival links: Website|Facebook|Twitter
Our full coverage of Reading and Leeds Festival 2013 can be found here.
Words by Jay Sullivan (JS), Christopher Smith (CS), Aaron Lohan (AL), Mikey Brown (MB), Ollie Connors (OC) and Heather Robertson (HR).