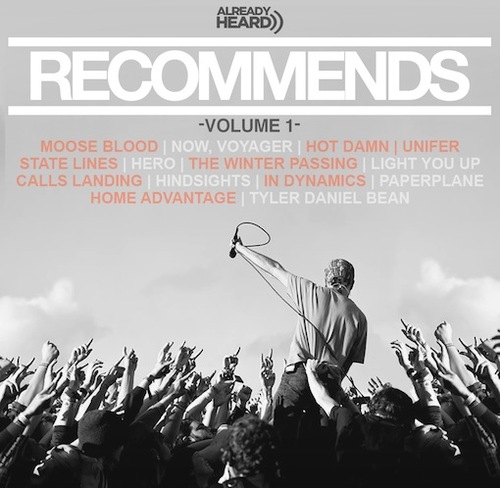 Following the release of our Already Heard Recommends: Volume 1 compilation this past Monday, Already Heard Senior Editor Sean Reid follows up last weeks edition of "Something For The Weekend" by talking us through the remaining 11 acts from the compilation.
f your label, band or company would like to become a guest writer for Something For The Weekend – contact Sean Reid to find out more information.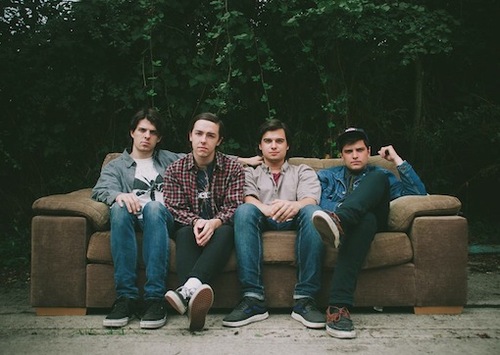 Hindsights
We've been seeing alot about Hindsights in recent weeks here on Already Heard and for all the right reasons as the Berkshire quartet's new EP, 'The Thoughts That Weigh Me Down' has been embraced by the Already Heard team; "wonderfully crafted emotional music with all the peaks and troughs of life as a 21st Century human being." To put it bluntly, we're big fans of Hindsights and like all of the bands on 'Recommends: Volume 1', we truly believe they're set for big things.
Hindsights links: Facebook|Twitter|Tumblr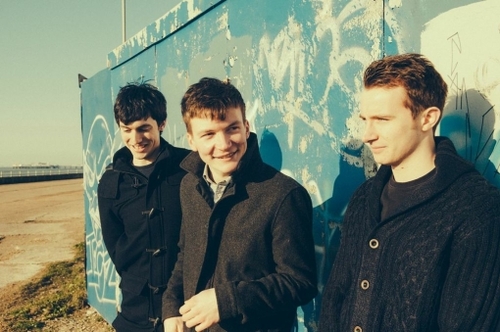 In Dynamics
Earlier this year Brighton trio In Dynamics wowed us with their mix of snappy vocals and rich melodies. Tracks 'I Never Make Sense' thrive off the bands big choruses with riffs to match. Their 'Circle' EP is compelling and keeps you guessing from start to finish yet their sound is certainly accessible.
In Dynamics links: Website|Facebook|Twitter|Bandcamp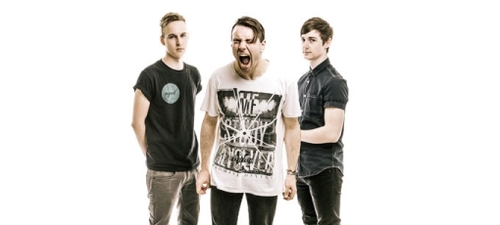 PaperPlanes
With comparisons from Brand New to Radiohead to Hot Water Music, we definitely paid alot of attention to West Yorkshire's PaperPlane earlier this summer. The alt-rock trio are diverse, dynamic yet focused with Jack Bennett's raspy vocals at times dominating their sound. Songs like 'Chariot' from their recent 'Rebuild' EP show musical integrity and tons potential.
PaperPlane links: Website|Facebook|Twitter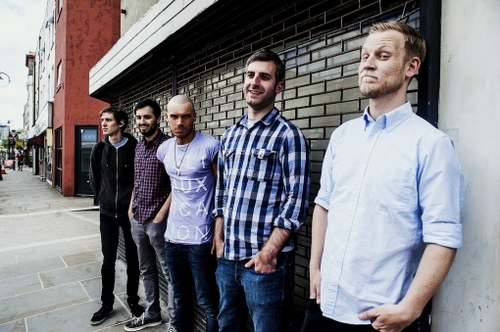 Home Advantage
Since forming in early 2012, London's Home Advantage have took their early 2000s inspired pop punk/hardcore sound and ran with it. Having played shows with The Wonder Years, The Swellers and Living With Lions, their debut EP, 'Cadet' was welcomed with open arms by AH. The bands thoughtful, introspective take on the pop punk genre has received plenty of praise and admiration. We're sure that the name Home Advantage will gather momentum in the coming months.
Home Advantage links: Facebook|Twitter|Bandcamp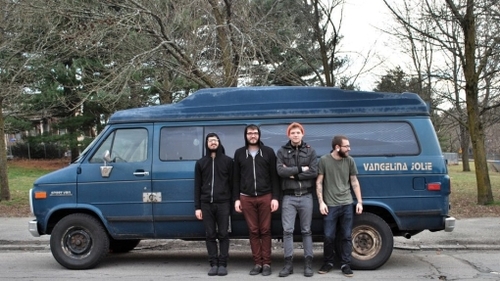 Tyler Daniel Bean
Personally I've been a fan of Burlington, Vermont native Tyler Daniel Bean for quite sometime. Last years 'Longing' LP partly served as the soundtrack to my winter and following the release of the 'Everything You Do Scares Me' EP, we recommend Tyler this past Summer. With his 90's emo-inspired indie rock style, we've been drawn to Bean by his aching and narrative songwriting that simply leaves you wanting more.
Tyler Daniel Bean links: Facebook|Bandcamp|Tumblr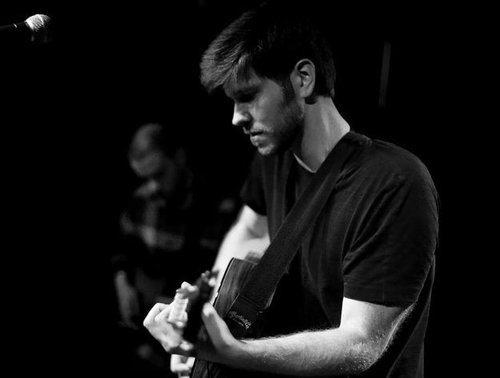 Brendan Rivera
Back in the summer of 2012, New York native and singer-songwriter Brendan Rivera stunned us with the release of his second full-length 'No Ocean In Ireland'. With comparisons to Mumford & Sons, Jimmy Eat World, and Good Old War, Rivera produced a cohesive and thorough Americana indie rock record in 'No Ocean In Ireland'.
Brendan Rivera links: Facebook|Bandcamp
On My Honor
Knoxville, Tennessee pop punks On My Honor were featured on "Recommends" back in June 2012 and have since gone on from stength to strength with several tours as well as a full-length ('I Never Deserve the Things I Need') produced by Nick Diener of The Swellers. With their mix of anthemic numbers and sincere lyrics, On My Honor is pure pop punk perfection and have the promise to stand out from an ever-growing genre.
On My Honor links: Website|Facebook|Twitter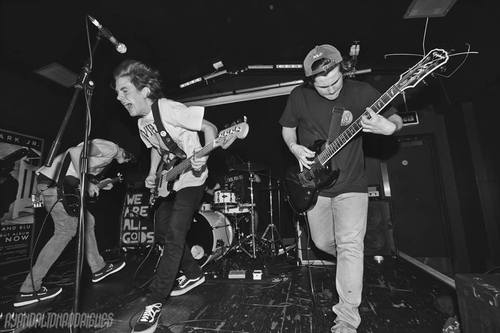 Sleeping Lessons
Filled with energy and raw emotion, Cheltenham's Sleeping Lessons caught Already Heard's attention late last year. Their debut EP, 'Cellar Door' laid down solid foundation with interesting ideas as they sway back from aggressive moments to a more atmospheric approach which has seen the band be compared to Brand New and La Dispute.
Sleeping Lessons links: Facebook|Twitter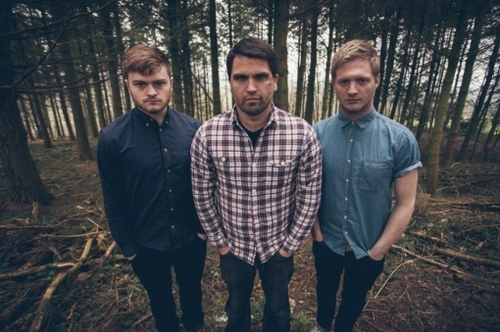 Cautioners
When we introduced Bristol's Cautioners in July, we exicted to share the trio's brand of charming brand of atmospheric rock. Described by the band as "if Jimmy Eat World and Death Cab for Cutie had a baby with Radiohead", Cautioners approach is harmonious and ambient with soaring choruses adding another layer to the bands compelling sound.
Cautioners links: Facebook
Over The Ocean
In their latest effort, 'Be Given To The Soil' Virginia's Over The Ocean have produced a powerful collection of intense songs that leave you listening closely from start to finish. It truly is one of those records you become immersed in as the band accurate song crafting is so precise, it demands your attention. 'God In My Own Image' is just a taster of what is a fantastic record.
Over The Ocean links: Facebook|Twitter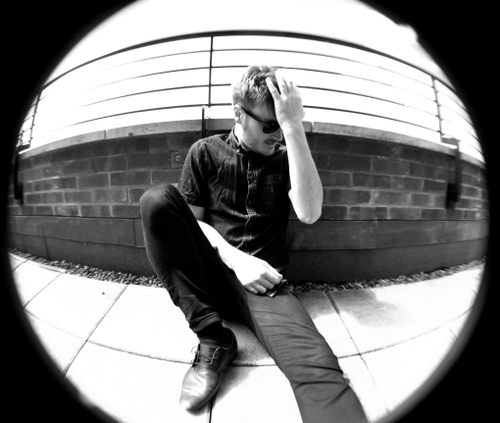 The Strong Silent Type
Last October we were saddened by the new that Brighton quartet Jumping Ships were calling it quits. Thankfully vocalist Michael Williams returned with a solo project under the moniker of The Strong Silent Type. With delicate acoustics and intertwining harmonies, Williams' return to music sees him wearing his heart on his sleeve as The Strong Silent Type is a soulful EP that thrives off his raw emotions.
The Strong Silent Type links: Facebook|Twitter|Tumblr
'Already Heard Recommends: Volume 1' is available now for free and can be downloaded from Bandcamp or Soundcloud.
Photograph by Sarah Louise Bennett. Artwork designed by J Leadbetter.
Words by Sean Reid (@SeanReid)