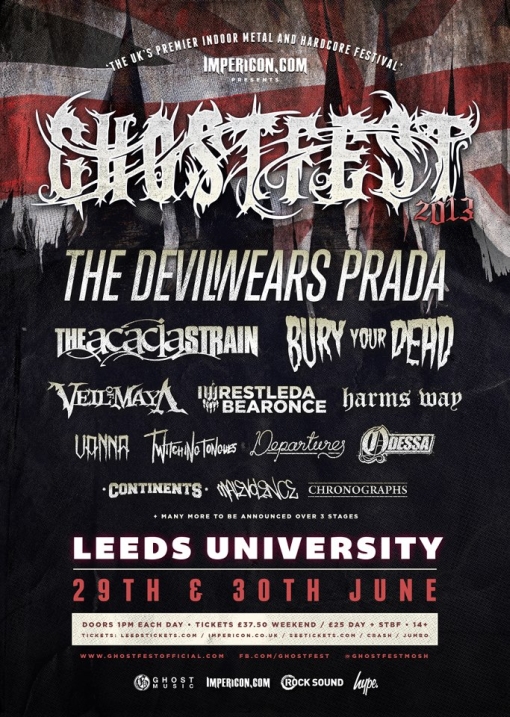 The first details about Ghostfest 2013 have emerged. Once again the two-day festival will take place at Leeds University on the 29th and 30th June 2013. The two date event will be headlined by The Devil Wears Prada and The Acacia Strain.
Other names announced so far are Veil of Maya, I Wrestled A Bear Once, Bury Your Dead, Harms Way, Vanna, Odessa, Malevolence, Chronographs, Twitching Tongues and Departures.
Weekend tickets are £37.50 with single day tickets costing £25.
Tickets are exclusively available to order from Impericon from Friday February 1st.