It's almost that time of year when we embark on one of Already Heard's favourite festivals – 2000Trees. The Cheltenham gathering never fails to disappoint and 2023 looks like it'll be no different.
As always, 2000trees Festival 2023 will be delivering an abundance of rock, punk, metal, and much more, serving up a celebration of some of the best established and emerging bands and artists around today.
With so much music (and more) on offer across three days (or four if you've got early entry), picking out our "essential" picks for 2000trees Festival 2023 has been a difficult job. Nevertheless, I've picked out 15 acts that you should be checking out at 2000trees!
I didn't even include the final Press To MECO show, along with appearances from Employed To Serve, Joyce Manor, Cancer Bats (and Bat Sabbath), Rival Schools, Hell Is For Heroes, Empire State Bastard, Bob Vylan, The Xcerts, Svalbard, Microwave, No Devotion, Heriot, As Everything Unfolds, Narrow Head, Beauty School, Delaire The Liar, Haggard Cat, Lakes, Heart Attack Man, The St Pierre Snake Invasion, Sugar Horse, and Love Is Noise.
As I said, 2000trees has a lot to offer.
---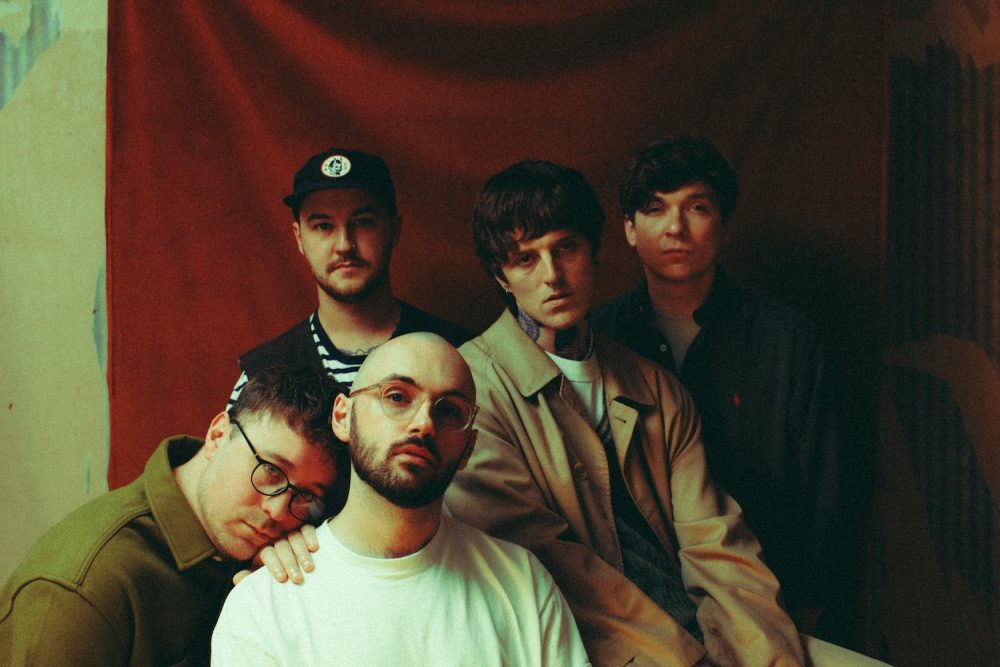 Casey
Returning from a hiatus late last year, the South Wales quintet have picked up where they left off with their emotionally-charged brand of post-hardcore. In frontman Tom Weaver, Casey has a vocalist who is equally vulnerable and compelling. Expect their Saturday afternoon slot to be a cathartic experience.
Where & When: The Cave @ 17:55 on Saturday
Frank Carter & The Rattlesnakes
Six years on from last appearing at Upcote Farm, Frank Carter & The Rattlesnakes are back but this time they're headlining the main stage. Having built a reputation as one of the UK's most stellar live rock acts, FC&TR are well worthy of being headliners. Their blend of punk rock energy, Carter's charisma, and massive songs such as 'Lullaby', 'Crowbar', and 'Devil Inside Me', has all the makings of a classic headline set.
Where & When: Main Stage @ 21:30 on Saturday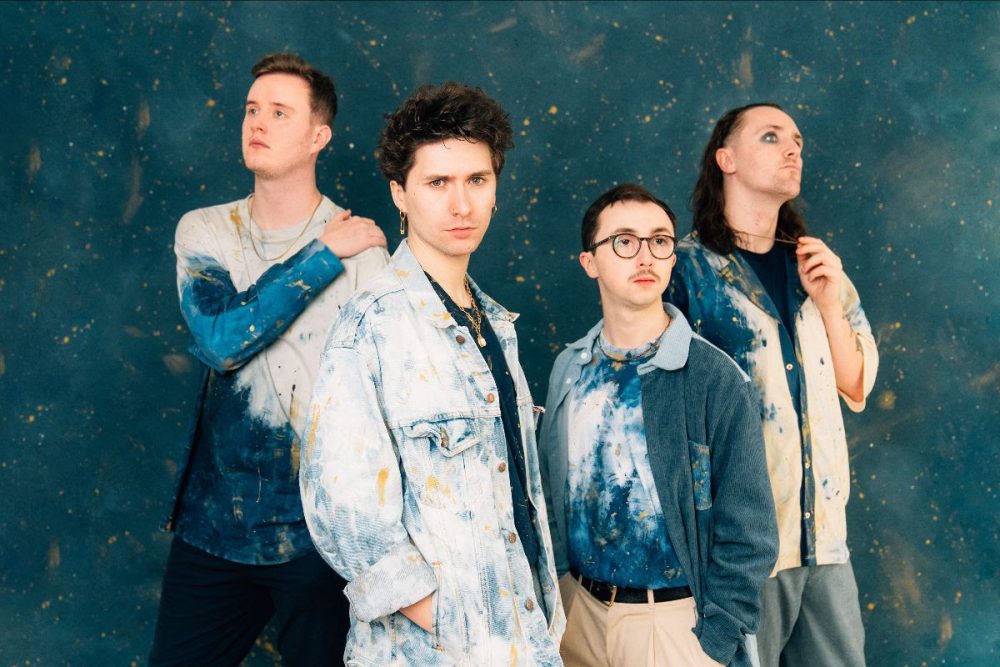 Holding Absence
It's safe to say Holding Absence on a roll. Ever since emerging out of Cardiff five years ago, these Welsh wonders have become one of the best alternative UK bands around, and it's easy to see why. Their brand of cathartic and anthemic alt-rock has seen them become a highlight at countless festivals. And at 2000trees, we'll be getting a double dose of them.
Led by Lucas Woodland's soaring voice, Holding Absence return to 2000trees with plenty of momentum, as they prepare to release their third album, 'The Noble Art of Self Destruction'.
Where & When: The Forest Stage @ 21:25 on Wednesday and Main Stage @ 16:20 on Saturday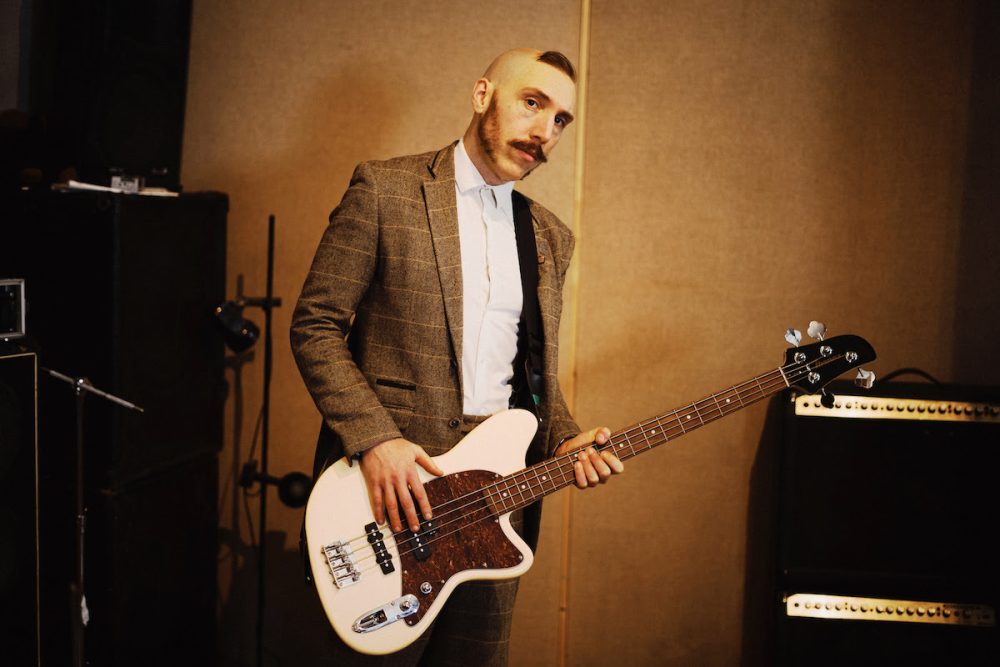 Jamie Lenman
With a camp named after his former band, Reuben, and having become somewhat of a festival regular, it's probably safe to say Mr Jamie Lenman is a 2000trees Festival favourite. With last year's 'The Athiest' and its recent accompanying 'IknowyouknowIknow' EP added to his arsenal of stellar indie/alt-rock earworms, Lenman's 2000trees return is welcomed with open arms. Set to play on the intimate confines of the Forest stage, it's sure to be a celebration of Jamie Lenman's artistic greatness.
Where & When: The Forest Stage @ 20:40 on Saturday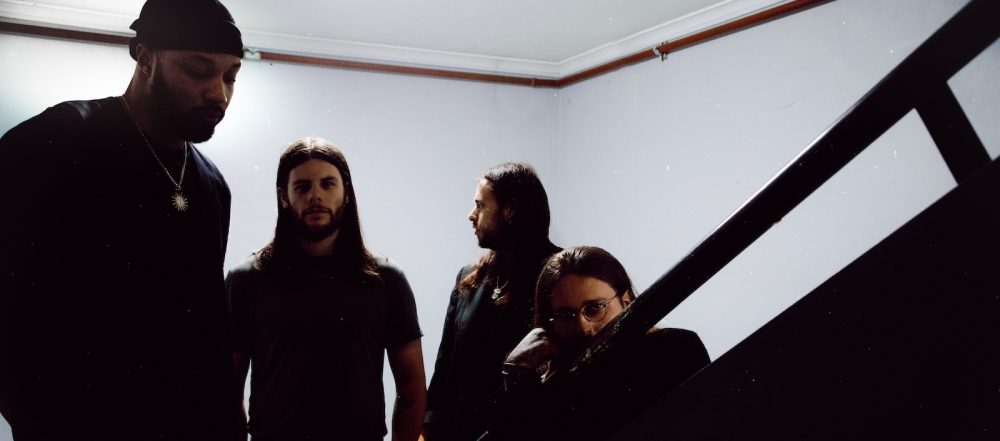 Loathe
Liverpudlian metallers Loathe continue to be one of the most interesting bands to emerge from these shores in recent years.  With a blend of metalcore, nu-metal, and shoegaze, Loathe's sound is textured and layered, making them a creative force.  Having crafted an intense, visually-stimulating live reputation, the quartet have been spending time working on a new album alongside touring with the likes of Underøath and Spiritbox. Their Axiom stage spot is sure to be a compelling and memorable outing for the quartet.
Where & When: The Axiom Stage @ 19:35 on Saturday
Hundred Reasons
While 2000trees is often known for highlighting exciting, up-and-coming bands, it also celebrates those who have paved the way for underground and independent alternative acts. One of those influential bands is Hundred Reasons. Having carved out a reputation for writing heartfelt, anthemic post-hardcore, they're not a band living off former glories. This past February saw them release 'Glorious Sunset', showcasing a rejuvenated band with an abundance of irresistible melodies. Their Saturday evening main stage slot is sure to be full of crowd-pleasing classic and future fan favourites.
Where & When: Main Stage @ 19:35 on Saturday
Origami Angel
Ever since emerging out of their native of Washington D.C., Origami Angel have proven to be a versatile duo with a wide range of sounds and styles in their discography. However, there is one constant in what they do – an ability to write memorable hooks. With dizzying riffs, breakdowns, surf-rock harmonies, and much more, Origami Angel's brand of emo has an irresistible quality. It's easy to see why they've become one of the faces of the latest wave of emo, making them an ideal fit for 2000trees.
Where & When: The Axiom @ 14:00 on Friday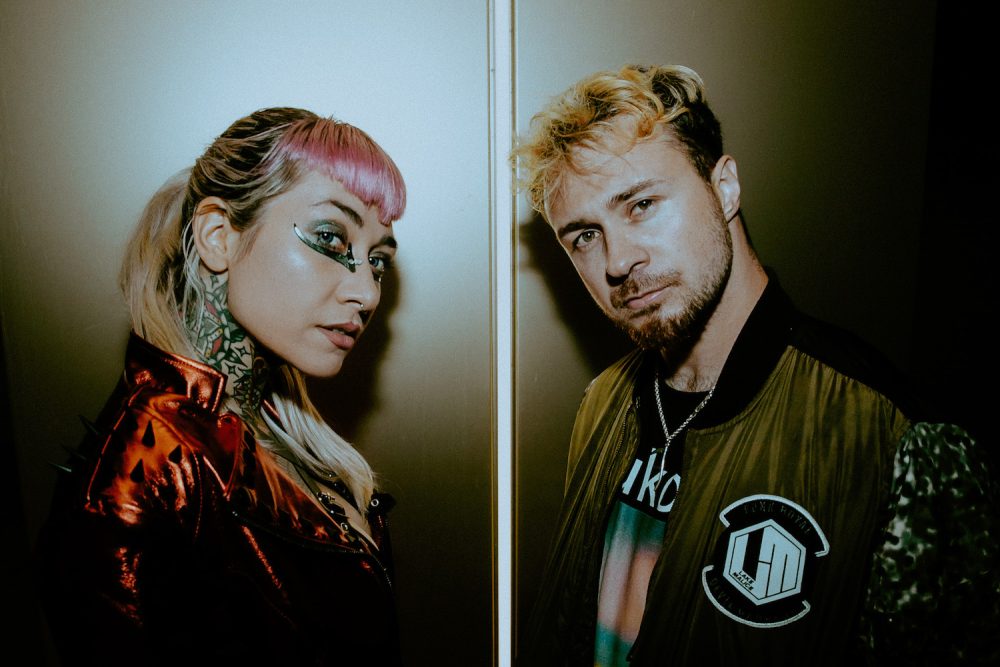 Lake Malice
With their brand of alt.metal with flashes of hyper-pop, and just a handful of singles to their name, Lake Malice have earned the right to be classed as "ones to watch". The hard-working Brighton-based duo have played shows with Enter Shikari, Bloodywood and more, winning over crowds throughout the UK and Europe. They arrive at 2000trees looking to make an impact with a captivating and energetic set.
Where & When: The Cave @ 13:00 on Thursday
Militarie Gun
After appearing at last month's Outbreak Fest and their debut album, 'Life Under the Gun', received plenty of well-earned praise, Militarie Gun arrive at 2000trees with plenty of momentum. The LA-based quintet have carved out a reputation with their melodic brand of hardcore punk.
While on record, album highlights such as 'Very High' and 'Will Logic' are sturdy and (somewhat) more accessible. Yet, in a live setting Militarie Gun has garnered a reputation that is more befitting of their hardcore punk origins. Their 2000trees debut sees them in The Axiom stage tent, which is perfect for their energetic and explosive live show. The ideal kickstart for when you hit that Friday afternoon lull.
Where & When: The Axiom @ 15:00 on Friday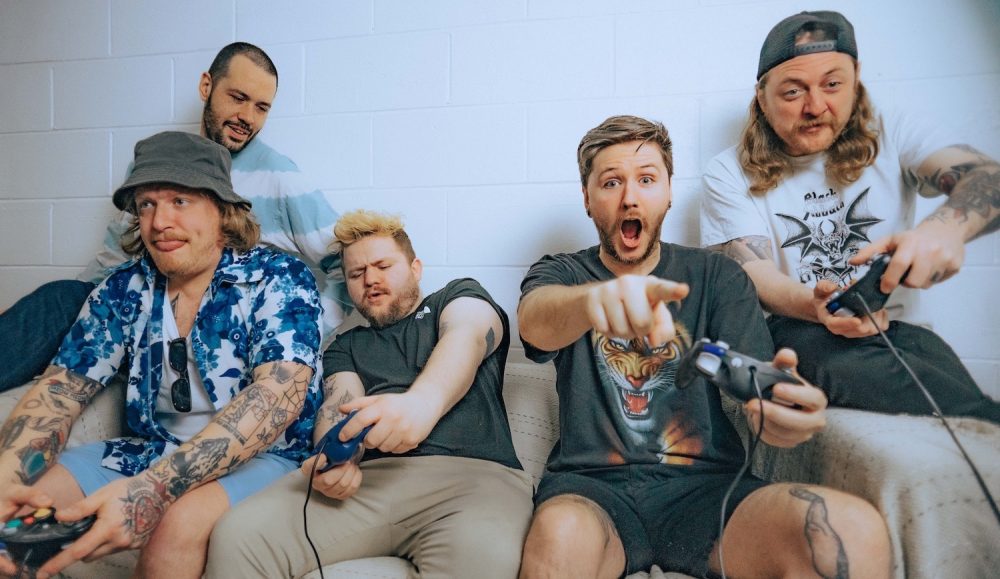 The 900
The 900 simply describe themselves as "UK's first and only Tony Hawk Pro Skater cover band". That sounds good enough for us. If you're like me, and spent way too much time playing the Tony Hawk Pro Skater games during your teenage years, then The 900 will bring memories flooding back.
Tucked away for a late-night slot at the Forest stage, expect The 900 to pull out all of the THPS bangers. From 'No Cigar' to '96 Quite Bitter Beings' and everything in between. And of course, Goldfinger's classic 'Superman'.
Where & When: The Forest Sessions @ 22:45 on Friday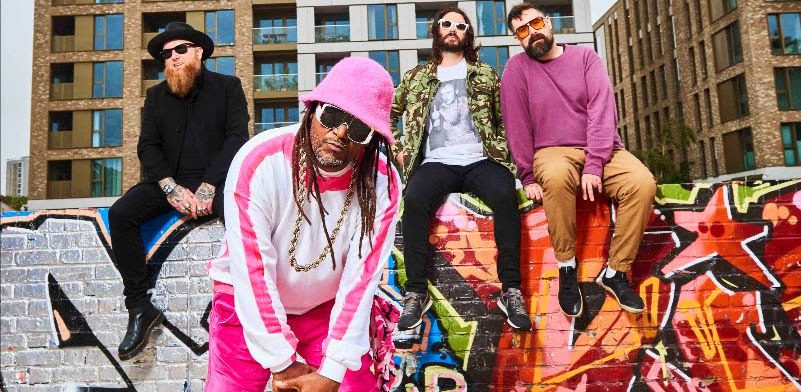 Skindred
With their mix of metal blended with elements of reggae, dancehall, jungle, ska, hip-hop, drum and bass, and dubstep, Skindred have been winning over festival crowds for over 20 years. And now they're bringing their festival-stealing act to 2000trees.
Led by charismatic frontman, Benji Webbe, Skindred have a reputation for being one of rock and metal's most exciting live bands. By embracing numerous genres and styles, and combining them with stellar riffs and breakdowns, the Welsh group have a tendency to produce explosive sets. Whether that's on massive festival stages or intimate venues, Skindred won't let you down. So get yourself down to the main stage and be ready to join the masses for the Newport Helicopter.
Where & When: The Main Stage @ 19:35 on Thursday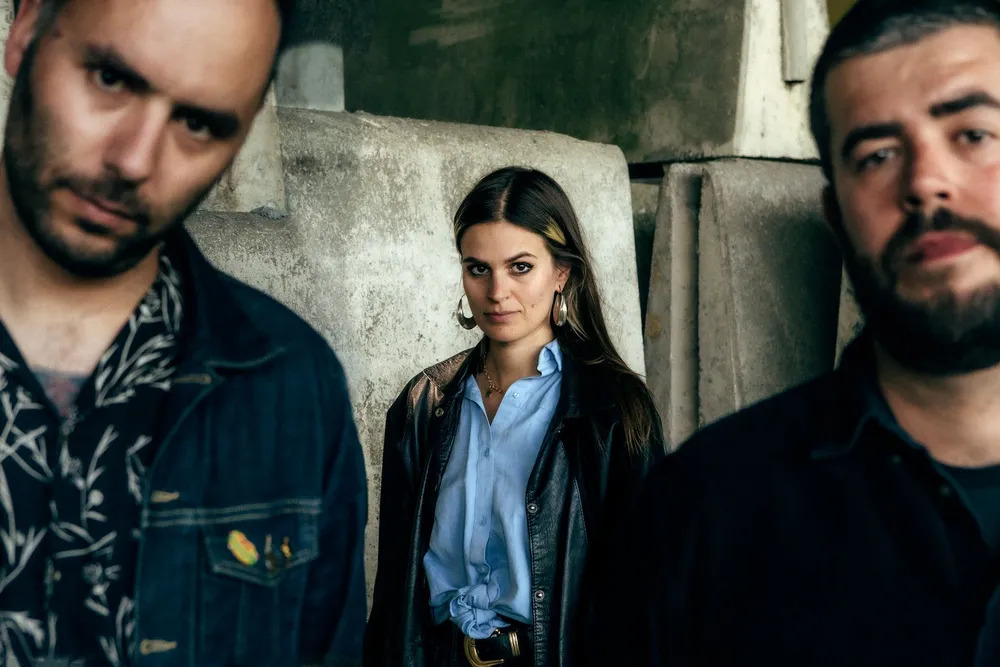 Brutus
At one point it seemed like Brutus were 2000trees Festival regulars, but then the pandemic happened and the Belgian group sat last year's return out. But now they're back!
The trio of singing drummer Stefanie Mannaerts, Stijn Vanhoegaerden (guitar) and Peter Mulders (bass), return to the Cheltenham gathering with a barrage of towering riffs, and Mannaerts' ethereal, soaring vocals. Weaving in dynamic elements of shoegaze and post-rock into their brand of destructive post-hardcore, Brutus are equally compelling live as they are on record. Last years 'Unison Life' full-length, reaffirmed Brutus' ability to take you on an emotional journey, full of fury and hurt. On stage, the trio are certain to provide a wealth of headbanging riffs and rising melodies.
Where & When: The Main Stage @ 16:25 on Friday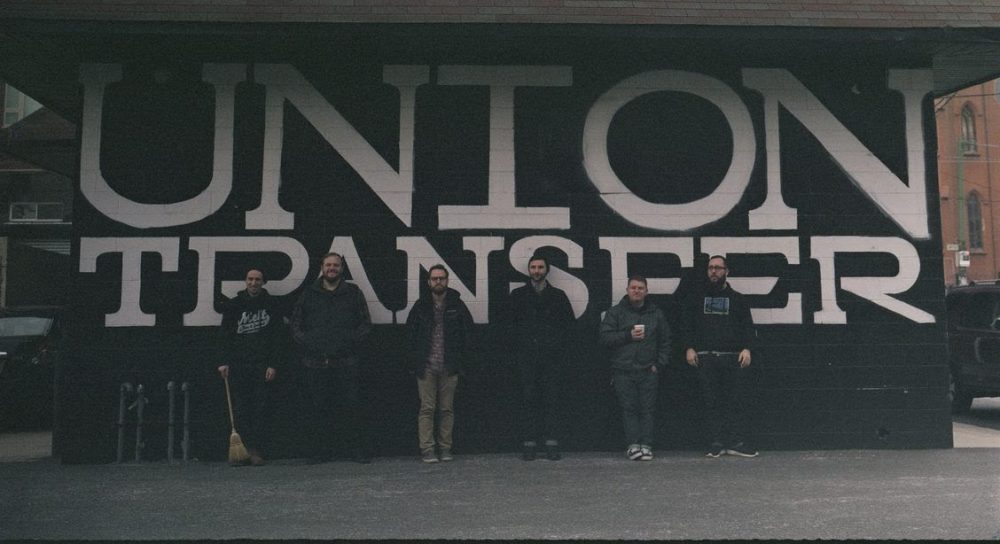 The Wonder Years
Returning to 2000trees after six years, Philadelphia's The Wonder Years are sure to be a highlight for many. Having shifted from their pop-punk origins to an emotionally mature brand of alt-rock, the sextet have retained their melodic nous. As exemplified on last years 'The Hum Goes on Forever', The Wonder Years have a tendency to write bold, heartfelt songs full of raw emotion with hooks to match.
With seven albums worth of material to choose from, TWY's 2000trees return is sure to be packed full of fan favourites. Although with 'The Greatest Generation' turning 10 years old, and with a North American tour scheduled to mark the occasion, we wouldn't complain if Soupy and company are in a celebratory mood.
Where & When: Main Stage @ 17:55 on Thursday.
Ithaca
With their second album, 'They Fear Us', Ithaca produced a thought-provoking collection of fearless and fiery metalcore. While their influences range beyond the confines of metalcore, 'They Fear Us' saw the five-piece embrace elements of blackgaze, 90s industrial metal, 70s prog and even tinges of 80s power pop. Whereas in Djamila Yasmin Azzouz, they have a leader who is open, confrontational, and with an abundance of stage presence.
As they prepare for a special, one-off show this November, their return to 2000trees is a welcomed one and is sure to be a celebration of how far Ithaca has come. Expect an array of viscous guitars, jazzy riffs,  venomous vocals from Azzouz, and a barrage of metallic chaos.
Where & When: The Main Stage @ 13:00 on Thursday
American Football
When it comes to discussing influential emo bands, American Football are definitely one of them. Their 1999's self-titled LP (and its iconic artwork) has had a lasting impact on the midwestern emo sound. Since reforming in 2014, new material have seen the quartet further expand their sound.  Blending elements of math-rock, minimal jazz and post-rock along the way, American Football have grown gracefully. Mike Kinsella and company have organically matured, both lyrically and musically.
While they have headlined 2000trees sister festival, ArcTanGent's main stage, their debut at Trees sees them closing the relatively intimate Axiom tent. Furthermore, it comes off the back of their first live performances in three years. Nevertheless, with twinkling guitars and soothing harmonies, American Football's closing Saturday night set is sure to be radiant and utterly tantalising.
Where & When: The Axiom @ 21:40 on Saturday
---
What is the full 2000trees Festival 2023 Line-Up?
2000trees Festival 2023 will be headlined by Soft Play (fka Slaves), Bullet For My Valentine, and Frank Carter & The Rattlesnakes.
Here is the full line-up:
WEDNESDAY 5TH JULY
Bob Vylan
Holding Absence
Tigercub
Saint Agnes
Haggard Cat
Press to MECO
Delaire The Liar
SNAYX
Gaz Brookfield
WARSHY
B-Sydes
THURSDAY 6TH JULY
SOFT PLAY
Skindred
Eagles of Death Metal
The Wonder Years
Bob Vylan
The Bronx
Kid Kapichi
And So I Watch You From Afar
The Joy Formidable
Martha
Aaron West and The Roaring Twenties
Bat Sabbath
Svalbard
No Devotion
Bad Nerves
Narrow Head
The Hurt Process
Beach Riot
Bilk
CARSICK
Big Special
BEX
Cage Fight
Dead Pony
Exit Child
Funke and The Two Tone Baby
Gaffa Tape Sandy
Giver
Hannah Grae
Graphic Nature
Ithaca
Ayron Jones
July Jones
Kite Thief
Lake Malice
Lambrini Girls
Lozeak
Mimi Barks
NOISY
Prince Daddy & the Hyena
Toodles & the Hectic Pity
Unpeople
Sugar Horse
Profiler
Jim Lockey and the Solemn Sun
FRIDAY 7TH JULY
Bullet For My Valentine
Rival Schools
Dinosaur Pile-Up
Empire State Bastard
Hell Is For Heroes
Brutus
Cancer Bats
Employed to Serve
Joyce Manor
Crows
The Xcerts
De Staat
Microwave
Kublai Khan TX
Get Cape. Wear Cape. Fly
LostAlone
Heriot
The Scratch
Prima Queen
Zulu
Militarie Gun
The 900
ARXX
As Everything Unfolds
Beetlebug
BLACKGOLD
Carpark
Chastity
Clarence
Gurriers
Heart Attack Man
House Of Women
Kelsy Karter & The Heroines
Lakes
Love Is Noise
Mallavora
Motherhood
New Pagans
Origami Angel
Paledusk
RXPTRS
The St Pierre Snake Invasion
SUDS
Telltale
Beauty School
Public Body
SATURDAY 8th JULY
Frank Carter & the Rattlesnakes
Hundred Reasons
Deaf Havana
American Football
Loathe
Jamie Lenman
Holding Absence
Pitchshifter
Electric Six
Black Honey
Chelsea Grin
Kneecap
Dream State
Casey
High Vis
Dead Poet Society
Owen
One Step Closer
Sprints
The Chisel
Chubby & the Gang
Witch Fever
Big Spring
Cody Frost
Congratulations
Delilah Bon
Dick Valentine
Enola Gay
Fleshwater
Frozemode
Going Off
GUISE
Haunt the Woods
Hypothetics
Koyo
Loose Articles
Lynks
Modern Error
The Oozes
Pet Needs
Hannah Rose Platt
PROJECTOR
Reminders
Sounds Mint
THICK
Tom The Mail Man
Ways Away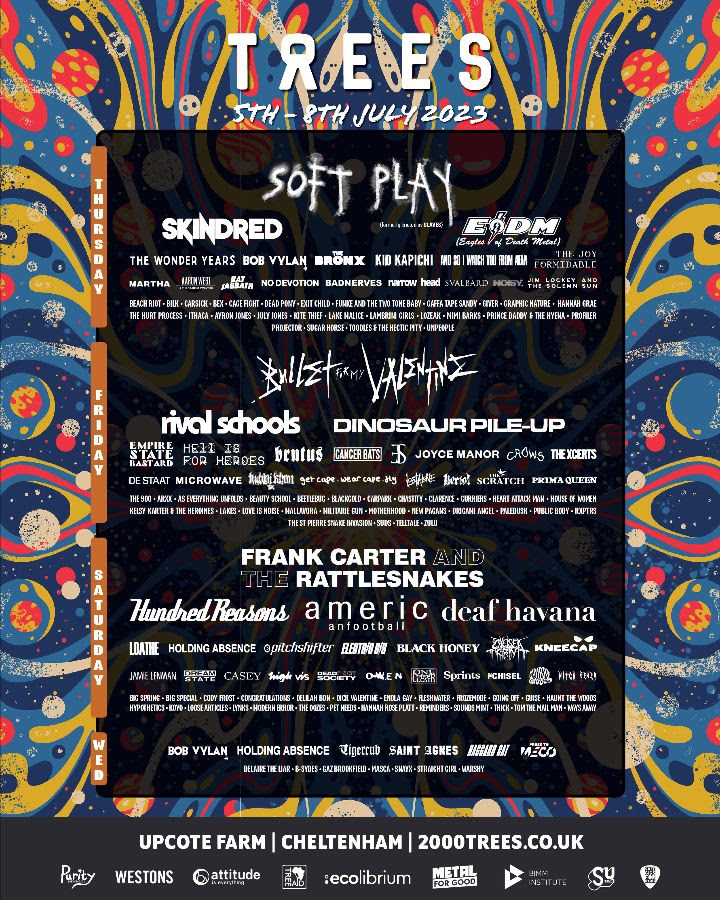 There is more to 2000trees than just live music!
Away from the wealth of live bands and artists to watch over the weekend, 2000trees has a host of other offerings. During the day, you can head to The Word Stage for quizzes, informative talks, interactive games, live podcasts, and stand-up comedy performances.
While after the live music has ended, you can grab your headphones and head to the silent disco. Tune in to hear live DJ sets from BBC Radio One's Alyx Holcombe, Jon Mahon, Tokky Horror, On Wednesdays Wear Black, and more. And of course, 2000trees Festival legends, Thrill Collins, will take to The Axiom tent stage on Friday night for a live set, delivering their "skiffle-pop" take on an array of classic and infamous songs.
Wednesday – Forest Stage
23:30 – Set up
23:45 – Jon Weldon
02:00 – Close
Thursday – The Axiom
Channel 1 (Red)
23:00 – Jon Weldon
00:00 – On Wednesdays Wear Black
01:00 – Jon Weldon
03:00 – Close
Channel 2 (Green)
23:00 – Dan Warzaw (Propaganda)
03:00 – Close
Thursday – The Cave
Channel 3 (Blue)
23:00 – Jon Mahon
03:00 – Close
Channel 4 (Yellow)
23:00 – Gemma Edwards
00:00 – Tokky Horror
01:00 – Gemma Edwards
03:00 – Close
Friday – The Axiom
Channel 1 (Red)
23:00 – Thrill Collins – Live
00:00 – Jon Weldon
03:00 – Close
Channel 2 (Green)
23:00 – Closed
00:00 – Hang The DJs
03:00 – Close
Friday – The Cave
Channel 3 (Blue)
23:00 – Gemma Edwards
03:00 – Close
Channel 4 (Yellow)
23:00 – Luna Tunes
03:00 – Close
Saturday – The Axiom
Channel 1 (Red)
23:15 – Jon Mahon
03:00 – Close
Channel 2 (Green)
23:15 – Luna Tunes
01:00 – Sappenin' Podcast
03:00 – Close
Saturday – The Cave
Channel 3 (Blue)
23:15 – DJ Damo
03:00 – Close
Channel 4 (Yellow)
23:15 – Gemma Edwards
00:15 – Alyx Holcombe
01:15 – Gemma Edwards
03:00 – Close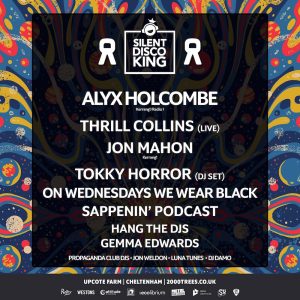 However, if you're wanting more live music late at night, there's a variety of campsite sessions throughout the festival.
Amongst the names set to appear at Camp Frabbit, Camp Turner, and/or Camp Reuben announced so far are George Gadd, Carsick, Nervous Rex, Toodles & The Hectic Pity, Chas Palmer-Williams, and Pet Needs.
When and where is 2000trees Festival 2023?
The 2023 2000trees Festival takes place from Wednesday 5th July and Saturday 8th July at Upcote Farm near Cheltenham.
Where can I buy 2000trees Festival 2023 tickets?
Head to twothousandtreesfestival.co.uk/tickets to purchase tickets for this year's 2000trees Festival.