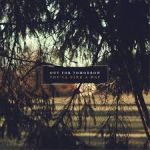 Winning someone over must be such a good feeling. Not in a incredibly egotistical "HA I'M RIGHT AND YOU WERE WRONG AND NOW YOU BELIEVE ME THAT I'M RIGHT BECAUSE I AM" (shouting definitely suggested through capital letters), but just in a "I'm glad you like it as well, now we can both enjoy it and probably be even better friends!" (happiness and friendship suggested through the exclamation mark).
The above situation has seemingly been applied to my situation in listening to 'You'll Find A Way' by Out For Tomorrow. On first listen I wasn't so keen. It just sounded like plenty of this pop rock nonsense that I'm not overly fussed about. Well, I do like my rock, and pop can have me weak at the knees when it's done right and un-cliché, but this didn't feel right. However, that was only on first listen. What sounded cliché was… still is. The songs that create 'You'll Find A Way' feel very much like a tried and tested formula, such as the opening of 'Strike A Match' which shouts "MALLORY KNOX" at me from all angles. However, where's the problem in that?
My point being is the classic saying of "why fix something that isn't broken?", and it's ever so true. I mean, pop rock is just a genre. There are certain traits of every genre that make them identifiable as being of that particular genre, so whilst something might sound 'cliché' it's simply doing what you'd expect it to. Whilst this can obviously be seen as a negative aspect, it can be a positive. If you like your pop rock in the vein of the aforementioned Mallory Knox, and the likes of You Me At Six, then you'll obviously going to like Out For Tomorrow. They're not aiming to break boundaries or convert every one who's a fan of a completely different genre such as, say, doom metal, but that's obvious. They're aiming to create a certain type of music and aim for a particular demographic, and from this album I'd say they're doing it right.
The "unique sound" that's mentioned a few times that surrounds Out For Tomorrow still appears as a mystery to me. It feels that mentioning Lee Malia from Bring Me The Horizon as having to help work on new material, and the inclusion of Steel City Studio owner Phil Gornell helping to create their "unique sound", are just name drops rather than a testament to Phil's production skills. There's nothing wrong with the production, but it's nothing unique, ground breaking or otherwise specific enough to mention. And this "unique sound" is again, well, I don't know. I don't know what it is. They've got the inevitable massive chorus with hooks and melodies all over the show. Yeah, it's expected but like I've said and like I've kept saying; why fix what isn't broken?
The large point then, summarised in this final paragraph, is that I'm enjoying 'You'll Find A Way'. I don't really want to or expected myself to say it, but I do. Every so often I find myself nodding along and it's at these points that I realise it works. It doesn't need to be anything special, it just needs to get the job done. This is my open letter to the Out For Tomorrow boys; you've won me over. Well done. I'm not your biggest fan by any means, but I may just be if you gain a little magic.
3/5
'You'll Find a Way' by Out for Tomorrow is out now.
Out for Tomorrow links: Website|Facebook|Twitter
Words by Mikey Brown (@MikeyMiracle)