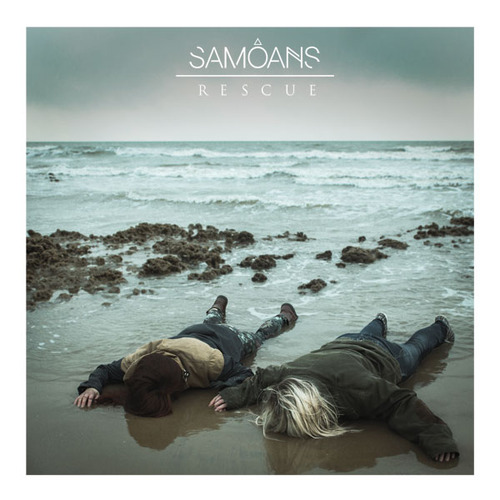 I was first introduced to Samoans three years ago when they played a more math rock style of music. Fast forward to the release of 'Rescue' and boy how the boys from Cardiff have changed. Upping the intensity of their guitar tone for a more prog-rock feel, it definitely suits them down to the ground. It is easy to see why people are comparing Samoans to the mighty Deftones. With killer riffs and strangely catchy lyrics, it seems like in the remainder of 2014 you are going to hear a lot about Samoans.
The story behind how 'Rescue' was conceived is quite remarkable and really makes how beautiful it is that bit more touching. Having been a band since 2008, you may think why am I only now I am hearing about this band, but in 2012 vocalist Dan Barrett suffered a horrible injury where he broke his back. This did not deter the band it just meant they had to write music in a completely new way and were unable to play live for a while. During this down time 'Rescue' was born and so was a new chapter in the Samoans story.
Since the band's re-birth they have gained some huge fans who have given them the compliments of putting the Samoans name alongside such bands as Foo Fighters, Deftones and And So I Watch You From Afar. On the basis of listening to 'Rescue' these compliments are not misplaced. From start to finish the album is faultless. Opening track 'Tightrope Walker Complex' has that great heavy Prog-Rock feel to it but then in the next instant you are nodding your head and singing along to 'A Thousand Knives, A Thousand Wives', showing how quickly Samoans can change the pace of their music and so effortlessly as well. One track which really touches the listener is 'Apia'; it really brings you back to reality and it is one of those songs that you just absorb. It is a song you can put on when you are at your lowest moment and it will make you feel as if everything is ok. It also feels like if gives you an insight into how vocalist Dan Barrett was feeling during his recovery.
The band recently released a video for stand out track 'Dancing On The Sea Lions', which is the perfect blend of the old Math Rock style of Samoans into the band they have become now. The transition the band has gone through is a great one to hear and it is great to hear such an amazing end product.
Samoans will be supporting Geoff Rickly's fronted No Devotion on their UK shows and I think that is the highest possible compliment they could be paid as a band having put in all this hard work into such an incredible record. 'Rescue' is hands down one of the best records I've heard so far this year and it will be very hard to top this effort from these four boys from Wales.
5/5
'Rescue' by Samoans is out now on Apres Vous Records.
Samoans links: Facebook|Twitter|Bandcamp|Tumblr
Words by Tim Birkbeck (@Tim_Birkbeck)