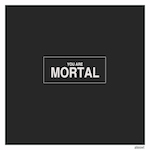 Sussex dark post-rock band …And The Earth Swarmed With Them have confirmed their new EP will be titled 'You Are Mortal'.
The EP will be self-released in late April and will be the bands first with a new lineup.
The first track from the EP, 'The Fear, The Nausea' can be streamed after the jump.