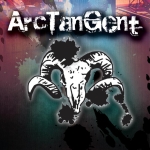 ArcTanGent has unveiled a string of local Bristol bands to this years festival.
Spectres
Oxygen Thief
Oliver Wilde
Giant Swan
Deej Dariwhal
Anta
Joe Garcia
St Pierre Snake Invasion
VOSTOK
Scarlet Racal & the TrainWreck
Hysterical Injury
Damien Schneider
RiceBeats
SJ Esau
TOM BEEF (± THE MOTHER BEEF)
The Dagger Brothers
POHL Anthroprophh
Falling Stacks
Flights
The new Bristol-based festival takes place from August 29th to September 1st. Tickets are £59 and further information can be found at arctangent.co.uk.
Click read more to view the latest flyer for ArcTanGent.