So Cal melodic post-hardcore outfit Being As An Ocean have announced they will be returning on February 2nd, 2024, with a new album titled 'Death Can Wait'. The follow-up to 2019's 'Proxy: An A.N.I.M.O. Story' will be released through Out of Line Music.
'Death Can Wait' promises to see Joel Quartuccio and Michael McGough deliver "another extremely personal set of songs". On the meaning behind the record, Being As An Ocean shared; "Death Can Wait is about living in the moment, without judgement or fear of circumstance. Taking each day as it comes, and not banking to hard on the future, as none of us know how much time we truly have in this life. Memento Mori.
"It's about being mindful of the gift that life is and not squandering it on frivolous or excessive excitements, distractions, diversions; being focused on our goals, aspirations, passions, and constructive obsessions. Living life as if this day is our last, while being prepared to greet Death, when it arrives, as a friend and natural part of this beautiful life."
Fans can hear the title track below. It sees BAAO's deliver a raw, atmospheric brand of post-hardcore that blends McGough's smooth vocals with Quartuccio's angst-laden barks.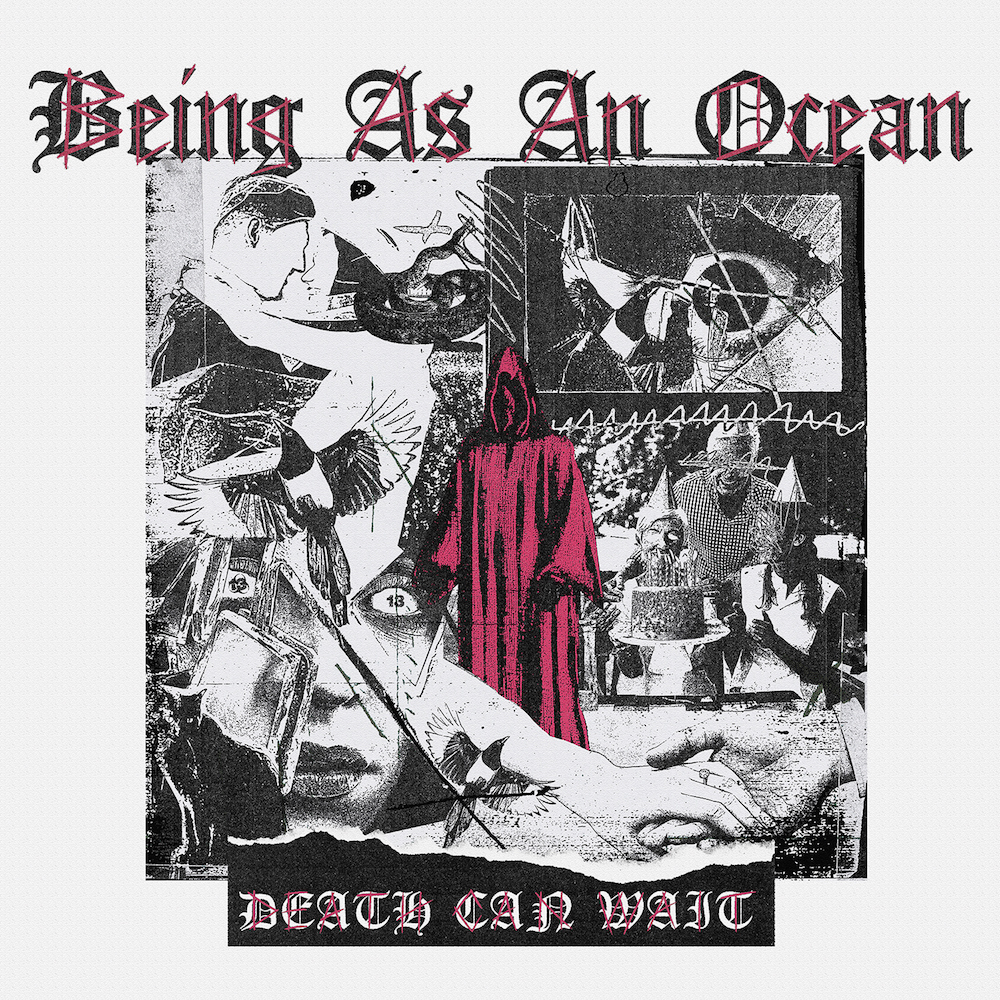 1. Beautiful Agony
2. Swallowed By The Earth
3. Purest Love
4. …Gave it a Voice So That My Heart Could Speak
5. Flesh And Bone
6. Gloom
7. Paradise In My Mind
8. Snake
9. Death Can Wait
10. The Fullness of My Being
'Death Can Wait' is available to pre-order/pre-save here.
'Death Can Wait' Lyrics
With one foot in life and the other in the grave, you can't keep living like death
can wait
You can't praise other's fortune and then curse at your own fate
Because in the swirl of chaos, they're all one in the same
None of us chose to be here, but we're priviledged to stay
The only thing holding us back, our own twisted games
We recall too easily the way misery tastes
Own up, face it, scream loud its name
We can't keep living like death can wait
Some would kill for what some squander every day
Lessen the misery of wealth
Haves share in the have-nots' pain
What doesn't kill us makes us stronger every day
None of us chose to be here but we're privileged to stay
Solomon tried to warn us
Greed is a lonely road we pave
It's what we do for others that will reach past the grave
Everything in this world comes at a price
Don't lose your common sense
Don't waste away for the good life
You can't bask in the glow, living in the shade
We can't keep living like death can wait