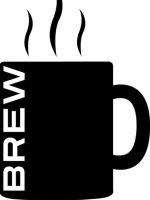 After 6 years and 27 releases Leeds noise/prog/rock label Brew Records have decided to call it a day.
The label released the following message:
"We've had the pleasure of releasing some incredible records over the years and have been fortunate to work with so many amazing people. We'd like to thank everyone that has ever supported us, bought a record or a t-shirt and spread our music in general. Humanfly's 'Awesome Science' is our final release and we couldn't think of a better record to go out on which sums up what we love about physical records both musically and aesthetically. The label will still remain active for a while as we wind things down and continue to take and fulfil orders.
To celebrate/commiserate we are currently running a big sale on our store where every CD/vinyl/shirt/poster (except the new Humanfly album) is now reduced in price. For the next 2 weeks all our releases are set to 'pay what you like' on bandcamp too (except the new Humanfly album) so feel free to explore our back catalog and if you feel like paying some money we won't complain."
Visit brewrecords.net to find out more, and a 'Best of Brew Records' playlist can be streamed by clicking read more.