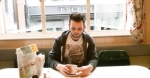 Burn Daylight has released a charity covers EP and is available as  a "pay-what-you-want" download on Bandcamp, with proceeds going to The Alzhiemers Society.
1. The Clash – Train In Vain
2. Bruce Springsteen – Thunder Road
3. The Menzingers – Time Tables
4. Sam Russo – Tinned Peaches 
5. Apologies, I Have None – Long Gone
Click read more to steam 'Covers'.
<a href="http://burndaylight.bandcamp.com/album/covers-ep" data-mce-href="http://burndaylight.bandcamp.com/album/covers-ep">Covers EP by Burn Daylight</a>