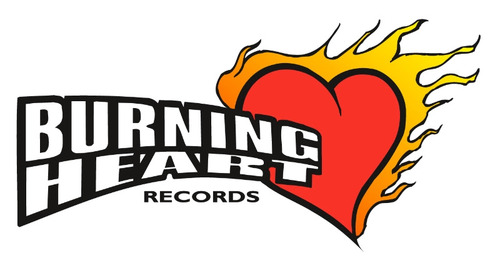 Swedish punk, metal and hardcore label Burning Heart Records has relaunched.
The label closed in 2010 but now founder Peter Ahlqvist has reluanched label which will be taking a full-on digital approach but as well releasing music through traditional methods (CD/vinyl).
The label will be working with several acts from Ahlqvist's Panic & Action Management, with releases from Adept, Bombshell Rocks, Her Bright Skies, Walking With Strangers and Asta Kask all in the works.
The label had previously played host to releases from the likes of Refused, Turbonegro, The Hives, Millencolin and Boysetsfire.
The label has made a Spotify Playlist titled 'It's Good To Be Back!' and can be found here.
Burning Heart founder Peter Ahlqvist made the following comment:
"I've had some time to think it over. This really is the time now to restart the label because it is now really the right time to go for it again. I had a few tough years but now its' all coming back. Sweden was hit hard early, but it's all there again , thanks to Spotify.
The new Burning Heart is more than a label, it's a hybrid company that also provides management for the bands. We're doing a different financial model with the bands, and do joint ventures on the record side.. It's not a record label as it used to be, it's a brand, and a music company that is starting to climb with new found ambitions on new roads'. Basically it is Burning Heart returning to form, with a full-on digital approach. On the other hand, we're also going back even more to the roots with vinyl. "