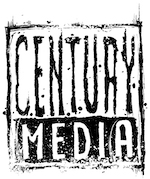 Century Media Records founder Robert Kampf has released a comment regarding the recent passing of label co-owner Oliver Withöft.
In a statement Kampf said the following:
"I have lost my best friend of 32 years and my business partner of 24. Although the unthinkable already happened three days ago, I am still in a state of utter shock. Oliver Withöft leaves a space that cannot be filled for all who held him dear. He was a tremendous father, husband, son and friend and will be terribly missed. I will always treasure him in my heart as the witty, brilliant and altogether great person he was. Farewell Oliver, see you on the other side and in our next life. Your brother, Robert"
Withöft's family have asked us to inform you that – instead of sending flowers – they would appreciate it if you could donate to "The Oliver Withöft Scholarship", a fund raised as part of the Kindred Project.
Here is the reference:
Account holder: Kindred Project Oliver Withoeft
Reference: The Oliver Withoeft Scholarship
IBAN: GI89 BARC 0204 5216 2863 922
SWIFT: BARCGIGI
If you would like to share your memories and condolences, please email condolences@centurymedia.de.