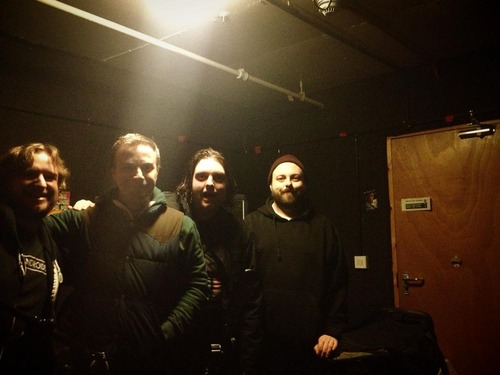 Manchester alt rockers Claw the Thin Ice are streaming their new song 'Codeine' via bandcamp.
The song can be found on their upcoming second album 'Exercise', which is coming out on the 3rd February 2015 via Barely Regal and Get Into It Records. It was produced by Jamie Birkett of Doctrines, with additional recording by Jon Fearon.
The tracklisting for the album has also been released:
1. 'Nocturnals'
2. 'Librarian'
3. 'Future Years'
4. 'Codeine'
5. 'JFK'
6. 'Sleeping Patterns'
7. 'Lock and Key'
8. 'Ice Skates'
9. 'Flake'
10. 'Can't Stop'
Furthermore, the band will be playing the following shows.
October
14th Fallow Cafe, Manchester w/ Emphemetry, Playacting + Patty Hearst
19th A Carefully Planned Festival, Manchester
29th Ruby Lounge, Manchester w/ Craft Spells + Race to the Sea
Click read more to listen to the new song.
<a href="http://clawthethinice.bandcamp.com/album/exercise" data-mce-href="http://clawthethinice.bandcamp.com/album/exercise">Exercise by Claw The Thin Ice</a>