Uncompromising metallers Code Orange have announced their new album, 'The Above', will be released on September 29th via Blue Grape Music.
Described as a "giant sonic leap full of twists and turns", its 14 songs were produced by the band's own Jami Morgan and Eric "Shade" Balderos with engineering by Steve Albini. The follow-up to 2020's 'Underneath' promises to continue Code Orange's trend of incorporating different sounds and styles including grunge, trip hop, hip hop, and more.
"We wanted the album to be able to wash over you with melody, aggression, and joy, but it was of equal importance that the closer you look, the more you are rewarded. It was to feel rooted in the "analogue" world, but with threads of digital reality binding things together," explains Morgan. "We wanted the sound and even the recording process itself to reflect that edict, so we enlisted Steve Albini at Electrical Audio to get the most real and raw version of the band possible, even recording us all at once in a room together for the first time in our career."
Here are the full details of 'The Above' by Code Orange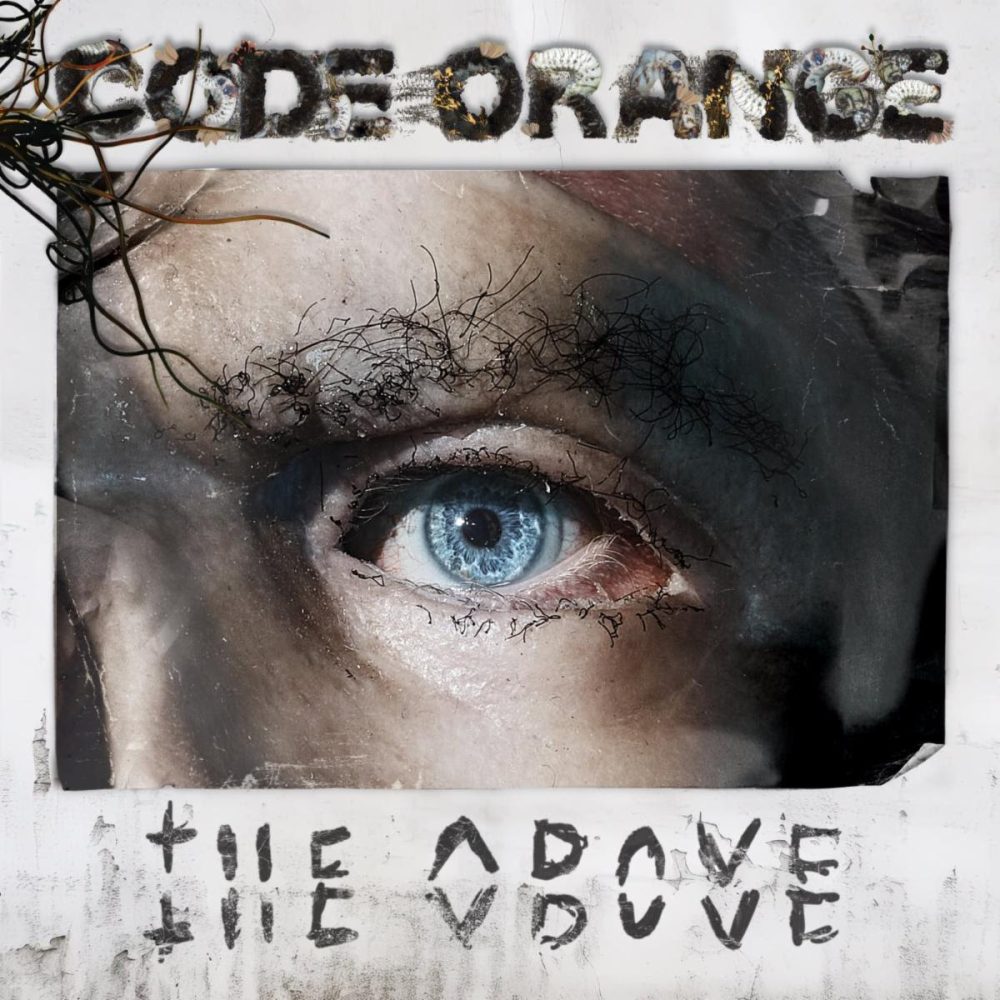 1. Never Far Apart
2. Theatre Of Cruelty
3. Take Shape (feat. Billy Corgan)
4. The Mask Of Sanity Slips
5. Mirror
6. A Drone Opting Out Of The Hive
7. I Fly
8. Splinter The Soul
9. The Game
10. Grooming My Replacement
11. Snapshot
12. Circle Through
13. But A Dream…
14. The Above
'The Above' by Code Orange is released on September 29th and can be pre-ordered here.
Listen to Code Orange's New Single featuring Billy Corgan
In addition to announcing the album, Code Orange have unleashed a track called 'Take Shape'. It sees the Pittsburgh band team up with the Smashing Pumpkins' Billy Corgan.
The track is a steely and abrasive number with an intriguing video. Inspired by an era where film was at its peak quality, but beginning to give way to the digital era, it picks up where the video for 'Grooming My Replacement' left off. It sees Morgan escaping his captives, arriving in a technicolour world and going through a number of sets and scenes.
"I have been working on the concept for this video, and others to come, for about a year and a half. I am so thankful to have been able to sit under the learning tree of Max Moore and our DP Eric Robbins," commented Code Orange vocalist Jami Morgan.  "They allowed me to sit in on every minute of this process from hiring to scouting, all the way to final colouring. Being that deep was a revelation and I have found a new love along the way. I couldn't be prouder of the result."