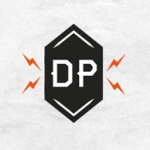 The stage splits for Bristol's Deadpunk Bank Holiday Special have been announced. The one-day festival takes place on 26th August and is headlined by Sick Of It All. Whilst the likes of Off With Their Heads, Gnarwolves, Great Cynics and many more are set to play.
Main Stage
Sick Of It All
Off With Their Heads
Random Hand
JB Conspiracy
Gnarwolves
Crash Of Rhinos
Down & Outs
The Attika State
Basement Stage
Goodtime Boys
Pacer
Great Cynics
Woahnows
All We Have
Bedford Falls
Nathan Detroit
Nietszche Trigger Finger
Stag & Hounds Stage
Bangers
The Dauntless Elite
Ok Pilot
Chillerton
We Came Out Like Tigers
The Modern Farewell
Still Bust
Bear Trade
Big Dreams
Grand Pop
Caves
Acoustic Stage (Upstairs in the Stag)
Chas Palmer-Williams and the Bon Bon Bons
Crazy Arm (Acoustic)
Zock Astpai
Neil Sutherland
Mark McCabe
Joe Tilston
Doublecross/DuckingPunches
Turtle Lamone
Helen Chambers
Jack Holmes
Further information on Deadpunk Bank Holiday Special can be found on Facebook.