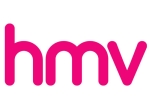 In recent weeks the future of high street entertainment retail store HMV and earlier today an employee hijack the company's Twitter account.
In a series of tweets, the anonymous employee criticised the company for firing over 60 employees all at once even though they were willing to support the company during this difficult time.
A later tweet stated the employee had overheard a managing director asking "How do I shut down Twitter?"
The tweets have since been deleted from the account but a screengrab can be viewed by clicking read more.