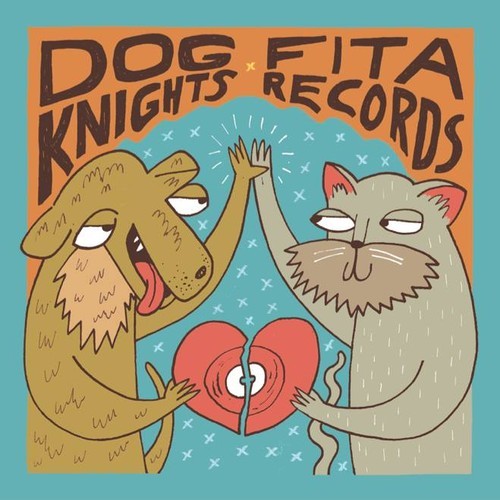 Dog Knights Productions and FITA Records have teamed up to release a joint label sampler.
The 19 track sampler features tracks by Nai Harvest, Playlounge, Departures, Diamond Youth, Moose Blood and Vales.
The sampler also includes new music from Headroom, Weak Teeth and The Winter Passing.
DOG KNIGHTS PRODUCTIONS SIDE
Bloody Knees – Daydream
Blue Friend – Dasai *NEW*
Headroom – Gone *NEW*
Mahogany – Telephone Cord
Nai Harvest – Buttercups
Old Gray – Clip Your Own Wings feat. Michi Tassey (Stripped Down Version) *NEW*
Playlounge – handclap cinema
Sorority Noise – Dirty Ickes (Acoustic) *NEW*
Youth Funeral – Stolen Poems *NEW
Yumi – 弓 *NEW*
FITA RECORDS SIDE
Choir Vandals – Monsters *NEW*
Departures – A Song For The Sunset
Diamond Youth – Sunburn
Grandview – 7
Manners – The Sun Won't Rise
Moose Blood – Anyway *NEW*
Swan Dive – Hopesick
Vales – Dead Wood
Weak Teeth – Life Is Bullshit, Maroki *NEW*
The Winter Passing – Creak *NEW*
The Dog Knights Productions and FITA Records sampler can be streamed by clicking read more.