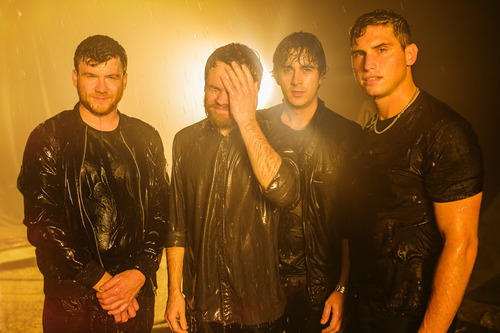 With just months until the release of their new album, 'The Mindsweep' and a UK tour follow, we can expect to see plenty from Enter Shikari in 2015.
Now to get us prepared, the quartet have posted a live video from their
upcoming 'Live In St. Petersburg. Russia (Bootleg Series Vol.6)' release which will be included as part of the deluxe edition of 'The Mindsweep', which is released on January 19th. Check out their performance of 'Radiate' by clicking read more.
February
Mon 16 Pyramids, Portsmouth
Tue 17 Yplas, Cardiff
Wed 18 Civic, Wolverhampton
Fri 20 Academy, Manchester
Sat 21 Barrowland, Glasgow
Sun 22 Town Hall, Middlesbrough
Tue 24 Corn Exchange, Cambridge
Wed 25 UEA, Norwich
Thur 26 Roundhouse, London
Fri 27 Roundhouse, London