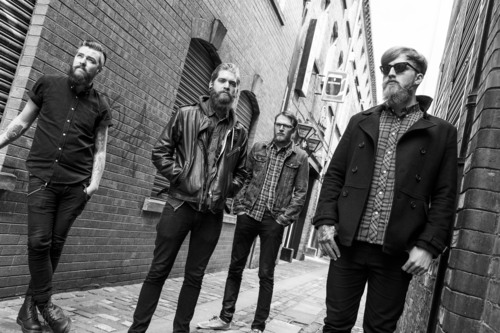 This coming Monday (February 10th), Merseyside quartet F.O.E.S. release their debut EP. 'Ophir' sees the four-piece take elements of bands such as Karnivool, Deftones, At The Drive-In and Circa Survive to create a cinematic and melodic post-hardcore sound that is thoroughly compelling.
With the bands first UK tour and a second EP already in the works, F.O.E.S. are certainly set for a busy 2014 and 'Ophir' definitely sets the standard high for the rest of the year.
Luckily for you, Already Heard is streaming 'Ophir' in its entirety for this weekend only!
This stream is no longer available.
'Ophir EP' by F.O.E.S. is released on 10th February.
F.O.E.S. links: Facebook|Twitter
Want to stream new music or a video or offer a free download exclusively through Already Heard? Get in touch at info@alreadyheard.com.