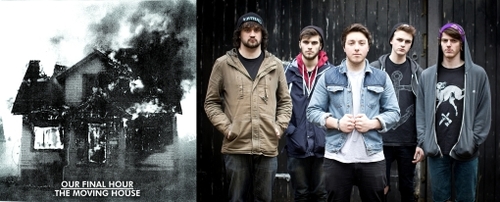 We're proud to be streaming the new EP from Isle of Man melodic hardcore band, Our Final Hour. 'The Moving House' sees the quartet merging Hardcore, Metal, and Punk together to create a powerful, effective collections.
With their influences consisting of Defeater, Stick To Your Guns, and Pianos Become The Teeth, Our Final Hour deliver an abundance of ballistic, frantic riffs, biting vocals and pounding drums on 'The Moving House'.
'The Moving House' by Our Final Hour is released on 24th June.
Our Final Hour links: Facebook|Twitter
Want to stream new music or a video or offer a free download exclusively through Already Heard? Get in touch at info@alreadyheard.com.