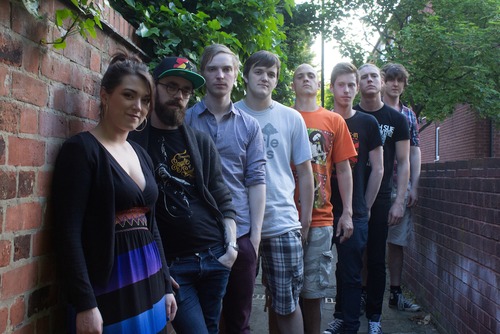 In the second of three exclusive tracks here on Already Heard, we present to you 'Need You Now' from Huddersfield based reggae group Byron Street Social.
The band, formed in early 2012, combine reggae with hip hop, rock, funk and soul in a collective hybrid that has won over many audiences and has seen the band strive to be a strong and prominent upcoming force within their scene.
Having supported the likes of Jaya the Cat, The Hoosiers and Extra Curricular, the band are now ready to release their debut EP 'Take Note' on the 1st August. Check out the song below and remember to come back next week for for the final exclusive.

'Take Note' by Byron Street Social is released on the 1st August.
Byron Street Social links: Website|Facebook|Twitter|SoundCloud

Want to stream new music or a video or offer a free download exclusively through Already Heard? Get in touch at mikey@alreadyheard.com.