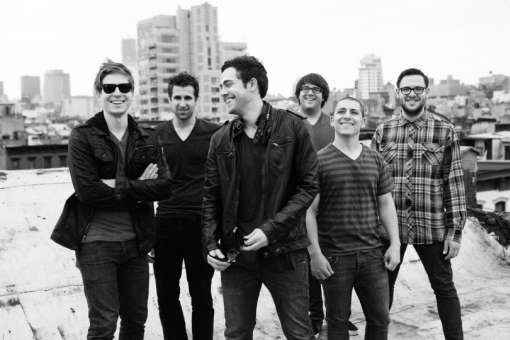 Once again Already Heard has joined up with our pals at Pacific Ridge Records. This time we're streaming an exclusive track from the labels forthcoming tribute album to The Movielife.
The track we've been lucky enough to stream is Time Will Tell's take of 'Kelly Song.'
Chris from Time Will Tell explained why the South Plainfield, New Jersey band picked this particular Movielife song:
"What I can say about Kelly Song is that it's our favorite Movielife song. We really tried to put our own twist on it, and give it a little bit of a mod rock/electronic feel while maintaining the Movielife energy that everyone loved about them. The whole song has a dark feel to it, so at the end we decided to brighten things up. With our ending it almost feels like the song kind of ends with the guy telling the girl she messed up, and that she was wrong. Except now he's accepting that he was fooled and Kelly has to live with that."
'A Tribute to The Movielife' is released on 11th December on Pacific Ridge Records.
1. Shane Henderson and The Future Perfect – Ship To Shore
2. Bright and Early – Face or Kneecaps
3. This Time Next Year – Walking on Glass
4. That's Outrageous! – This Time Next Year
5. Fourth Quarter Comeback (Featuring AJ Perdomo) – Single White Female
6. Farewell Fighter – Jamaica Next
7. I Call Fives – It's Something
8. The Lion Faced Boy – Spanaway
9. My Arcadia – Jamestown
10. The Scene Aesthetic – Hey
11. Wayward – Takin' It Out and Choppin' It Up
12. Young London – 10 Seconds Too Late
13. Freshman 15 – Hand Grenade
14. onelinedrawing (Featuring Gavin Bowes) – Keep Never Changing
15. The Press War – Up To Me
16. The Afterlife Kids – Once In A Row
17. Mace Ballard – Pinky Swear
18. Time Will Tell – Kelly Song
Pre-order 'A Tribute to The Movielife' here.
Time Will Tell links: Facebook|Twitter|Youtube
Want to stream a song or video or offer a free download through Already Heard? Get in touch at info@alreadyheard.com.