Today we're launching a new feature on Already Heard – 'Fives.' The concept is simple; pick a band, topic or theme and pick the five best or worst. Expect to see a range of 'Fives' over the coming months.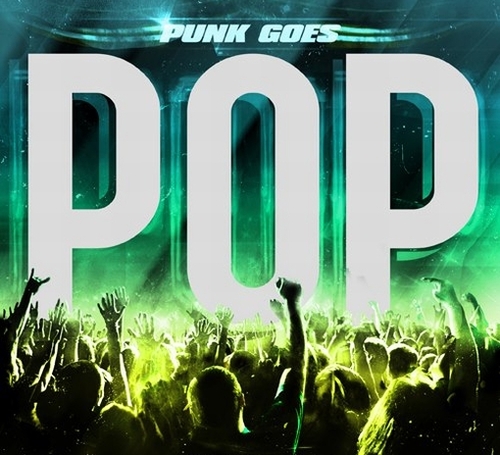 Next week the fifth instalment of Fearless Records' 'Punk Goes Pop' compilation series is released and to warm you up for the next barrage of insane (and absurd) covers, Already Heard's Aaron Wilson and Rosie Kerr got together to pick out the five best songs from the previous 'Punk Goes Pop' compilations.
Tonight Alive – Little Lion Man (from 'Punk Goes Pop 4')
(Orignally by Mumford and Sons)
Mumford and Sons are by far one of my favourite current chart artists and this song sung with female vocals (Jenna McDougall) actually works. Turning this quiet folk track into a hard hitting guitar driven pop/rock song is no easy feat, but Tonight Alive pull this off perfectly. (RK)
Sleeping With Sirens – Fuck You (from 'Punk Goes Pop 4')
(Originally by Cee Lo Green)
A pop song which was released as two different versions, 'Fuck You' or 'Forget You' whatever one you prefer it's a catchy as hell song. This song feels like it was purposely written with frontman Kellin Quinn in mind as the song fits his vocal range perfectly and he sounds great. The song itself is heavy with added melodic guitar parts and compliments the vocals well with an added breakdown near the end it finishes the song on a high. (AW)
Silverstein – Runaway (from 'Punk Goes Pop 4')
(Originally by Kanye West)
Kanye West is ridiculous, in the best possible way. When I saw this track had been covered it was the one I was most eager to hear. I consider myself a very big Kanye fan, and this version sincerely gave me goosebumps. I think the highlight of this is mostly the vocals being completely on mark. AWESOME. (RK)
A Day To Remember – Over My Heard (Cable Car) (from 'Punk Goes Pop 2')
(Originally by The Fray)
The song that was to make The Fray a massive success in the US and UK, covered by one of the scenes heaviest pop punk bands – A Day To Remember. It's a great mix of pop-style vocals mixed, with the heavy melodic guitar and double bass drums scattered with some aggressive screams to showcase the emotive chorus lyrics. (AW)
Further Seems Forever – Bye Bye Bye (from 'Punk Goes Pop')
(Originally by  N*Sync)
One of the more credible artists on these albums, Further Seems Forever manage to turn this into a song of their own. The original really is a fantastic offering of pop, but you wouldn't know this was a cover were it not for the familiarity of this song. (RK)
'Punk Goes Pop 5' is released on 5th November on Fearless Records.
Punk Goes Pop links: Official Website|Facebook|Twitter
Words by Rosie Kerr (RK) & Aaron Wilson (AW). Introduction by Sean Reid.