As part of our new "Editorial" feature section, Already Heard Senior Editor Sean Reid takes a look at the current trend of established bands celebrating one of their beloved album releases.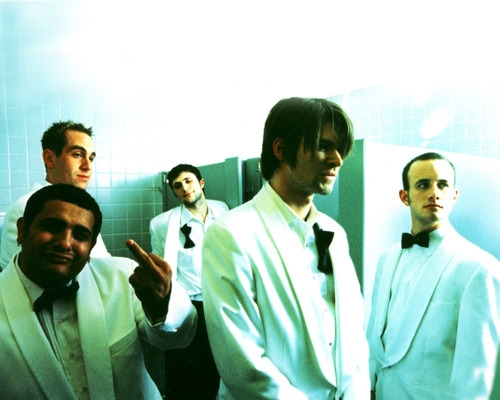 Over the last eighteen months there has been a growing trend that is becoming more and more common in our "scene" –  The 10 Year Anniversary. From Taking Back Sunday and New Found Glory, to Finch and Hundred Reasons, we've seen several events marking the tenth anniversary of a particular album.
With so many tours and re-releases happening, I've started to question whether 10 year anniversaries are quickly becoming a cliché. Are we simply celebrating great music from years gone by? Or are we over-indulging in nostalgia and unwilling to let go of the past as music fans?
Obviously for fans, its great to see their favourite record from their favourite band be revisited and commemorated. It gives them a chance to re-live their younger years, and for some, be part of something they weren't there for first time round. Whereas for those who were there first time around, they are reminded of an easier, happier time before adulthood and its ever-growing list of responsibilities took over.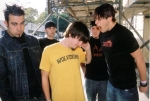 From a financial standpoint and in hard economic times, its ideal for a band to dust off the cobwebs of old material knowing that fans will buy into a tour celebrating a beloved album. For example Finch's run of UK shows earlier this year started out as a one-off show at London's Shepherds Bush Empire. It ended up as a run of a four shows with the London date being upgraded to 4000+ capacity O2 Brixton Academy venue. Fans were hungry to see a reforming Finch perform their fan-favourite record 'What It Is To Burn?' and the demand was met.
With a show consisting of just material from that album, Finch gave fans a nostalgic reminder of the music scene from 10 years ago. A period which saw several alternative bands like Taking Back Sunday and New Found Glory produce now influential albums, and with the increasing use of music forums and social networks these albums have taken on a cult-like status.
Financially bands and labels benefit from fans need for nostalgia as they are bound to buy tickets for these tours or purchase any re-release, or in the case of Yellowcard and Taking Back Sunday; acoustic versions of beloved albums. It seems in a time of economic times and industry troubles; illegal downloading, bands getting dropped from record labels and so forth, revising the past is a more viable economic option.
One of the main issues with the amount of 10 year anniversary tours and releases is that they're slowly becoming a cliché. Rather than surprise fans with news of a tour or special re-release, fans now speculate, expect, and demand bands celebrate the release of an esteemed album. 
You have to question fans need for nostalgia. Are we over-indulging in nostalgia and expecting too much from bands? As fans, we more than often compare a band's latest release to their former glories; a record of a happier, simpler, more youthful time.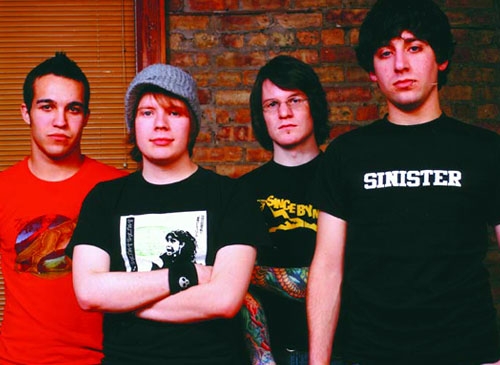 Even when a band calls time on their career or are no longer active, that demand still exists. From the moment rumors of Fall Out Boy's reunion began appearing online earlier this year, fans quickly speculated a possible 'Take This To Your Grave' 10th anniversary tour. However the band seem to be sticking to their guns and looking ahead with full focus on their new album ('Save Rock and Roll') rather than cashing in on nostalgia. The news of My Chemical Romance's break-up was instantly met with fans wanting a reunion in the form of a 10th anniversary tour for 2004's 'Three Cheers For Sweet Revenge.'
In some instances the idea of celebrating 10 years of a release gives a band an excuse to reunite; RX Bandits are active again to mark 10 years since 'The Resignation,' and Spitalfield put their differences aside for a 10 year anniversary tour supporting the release of 'Remember Right Now.'
For the most part, the albums and the bands that have received the 10 year anniversary treatment is deserved. If it wasn't for those albums, the bands performing them wouldn't be where they are without them, but how long is it before this trend becomes tiresome (if not already), or is this cliché here to stay, and now part and parcel of being a band? 
Whether it's an excuse to get back together for one last run or help fund their next album, it seems bands are going to keep riding the 10 year anniversary wave at least for now, even if they don't wish to; their fans will make damn sure it'll happen one way or another. Such is the way of a "supply and demand" economy…
Words by Sean Reid (@SeanReid86)