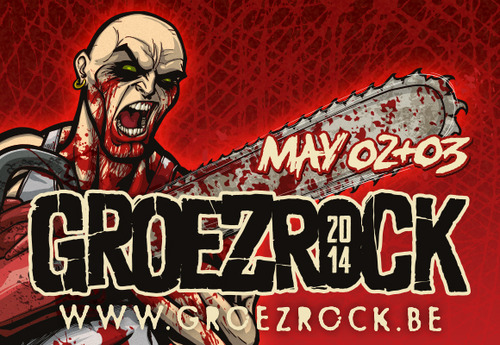 This weekend, music fans across Europe will be heading to the small Belgium village of Meerhout for the annual Punk rock and Hardcore festival that is Groezrock.
Once again Groezrock promises to deliver a superb mix of legendary acts and exciting new bands, with 80 bands playing across 4 stages over 2 days.
As always, Already Heard is here to pick out a selection of some of the must-see bands to check out over the weekend.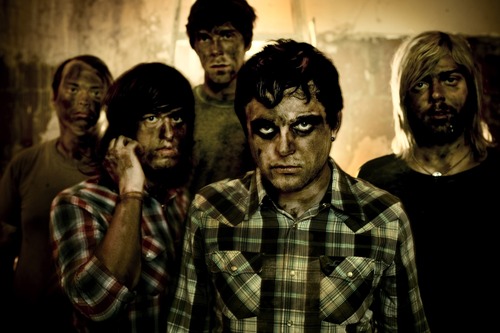 Norma Jean
Norma Jean are gonna mess you up! The downright chaos and atrocity that will be the reactions ensued from any member of the crowd from a Norma Jean show. The band certainly know how to cause a riot, and what better place to catch them than at Groezrock? There's plenty of bangers for your head, and new album 'Wrongdoers' features the latest in the setlist onslaught in the form of 'If You Got It At Five, You Got It At Fifty' which will have you contemplate many a thing in your life before deciding to flail your arms in an almighty fashion. They're not quite fifty but Norma Jean have still got it. Don't do wrong; go and see Norma Jean set one hell of an example. (MB)
Where & When: Impericon Stage, Saturday, 17:55-18:40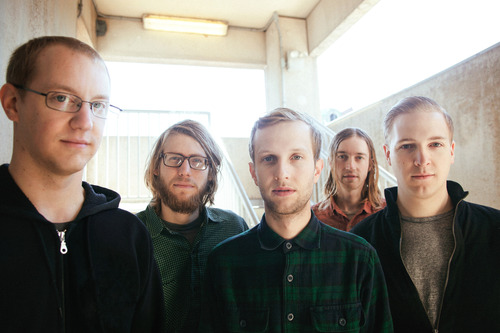 La Dispute
I personally gave the 'Rooms Of The House' a stonkin' 4.5/5. It showed a new level for La Dispute; a level filled with newer, progressed songwriting, maturity and the ever more so emotive, spoken word lyrics of Jordan Dreyer. What is surprising though is that the band are constantly raising their own bar, and each show will be a passionate performance of not just what you will knowingly call music, but art. It's a whole new level and they're quite simply a unique experience, especially within the live context. You might not know all the words, but go and stand amongst the crows and you'll hear that plenty do. And what will accompany all those words being chanted in unison? Shivers down your spine, that's what. Welcome to one of the greatest memories you'll have at Groezrock. (MB)
Where & When: Etnies Stage, Friday, 19:05-19:55.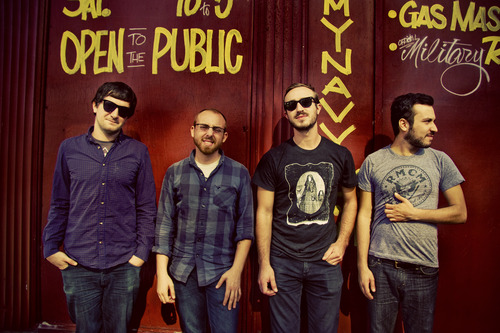 The Menzingers
'On The Impossible Past' took many people by surprise and gained such incredible praise and support that their following suddenly erupted and quickly cemented The Menzingers as something more than anyone may have initially latched on to. High hopes were had for their latest album 'Rented World', and the band met them. The band's main stage performance is just going to fully embody the image that their own fans have created, and rightly so. The Menzingers are going to become so much bigger than they ever could have imagined and, dare I say it, become downright legends. I realise that's one hell of a big thing to say but with the way they're heading I can't quite imagine it any other way. Punk rock needs The Menzingers and so do you. (MB)
Where & When: Monster Main Stage, Friday, 16:10-16:55.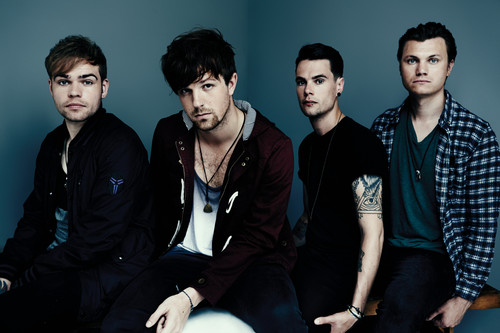 Blitz Kids
The Cheshire quartet of Blitz Kids are seemingly everywhere in the UK this year; if there is a big event in the British rock calendar, then you can bet they're somewhere nearby. It would appear that this is no different within mainland Europe, as the four-piece land in Belgium this weekend for a slot on the Macbeth Stage. Fresh off a white hot tour with fellow breakout rockers Canterbury and the release of third album 'The Good Youth', the band are enjoying a wave of momentum that doesn't look set to fade away any time soon. In Belgium, they're still very much tucked away in the background, but don't be surprised to see that change soon as they bring all of their energy with them to Groezrock. (AL)
Where & When: MacBeth Stage, Saturday, 17:20 – 17:55.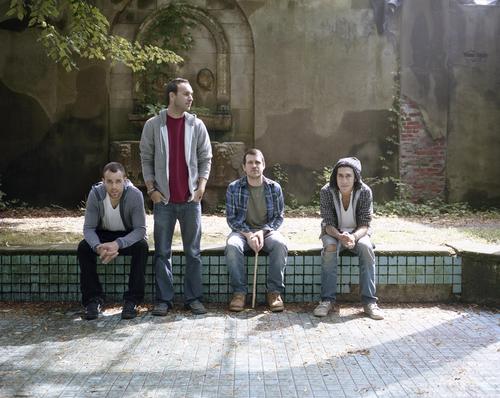 Brand New
Brand New's upcoming schedule, for the most part, is far more localised to their American home. There are a few European events to come for one of the 21st Century's most standout rock acts so far, however, and Groezrock is the next in line. The New York band are right at the top of this year's lineup, heading the Friday offering alongside NOFX. It's a stellar main stage lineup that the Belgian festival has mustered up, but Brand New are arguably the jewel in its crown for 2014. After their set comes to a close this Friday, you can expect that statement to become a whole lot harder to dispute. (AL)
Where & When: Monster Main Stage, Friday, 22:35 – 23:35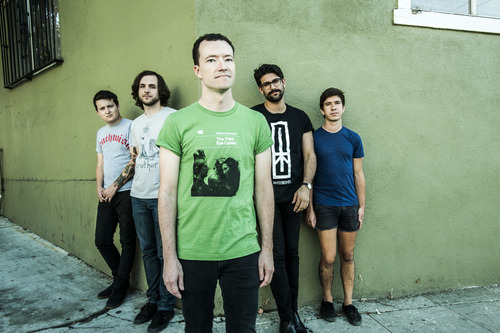 Touché Amoré
The post-hardcore quintet Touché Amoré are another addition to the long list of American acts making the trip to Meerhout this week. Last year's 'Is Survived By' offered a thirty minute dose of raw, hulking noise and their time on the Etnies Stage is sure to provide more of the same. Right as Blitz Kids wrap up their slot on Macbeth, Touché Amoré begin theirs in one of the many seamless transitions that make this year's Groezrock such an exciting prospect. By no means are they an unknown quantity in Belgium either, so be ready for a warm welcome back from local fans if you're Groezrock bound. (AL)
Where & When: Etnies Stage, Saturday, 17:55 – 18:40.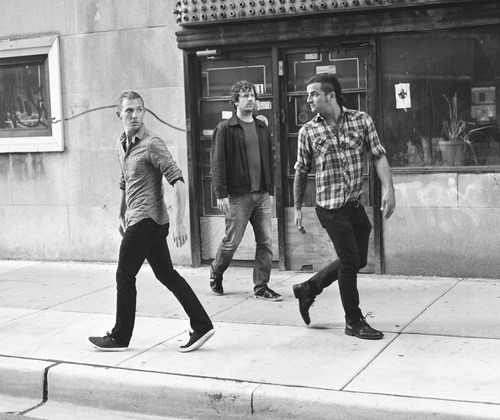 The Lawrence Arms
Chicago punk troupe and Already Heard favourites The Lawrence Arms share the main stage this year with a double dose of heavyweights. Expect far more than a simple warm-up session for NoFX and Alkaline Trio however, as the Illinois natives will be packing a considerable punch during a set fresh off the release of their first full-length record in eight years. With a successful US tour already in the books for this spring, the trio will be aiming to start the summer on a roaring high. There's little that could slow them down right now, that's for sure. (AL)
Where & When: Monster Main Stage, Friday, 17:20 – 18:05.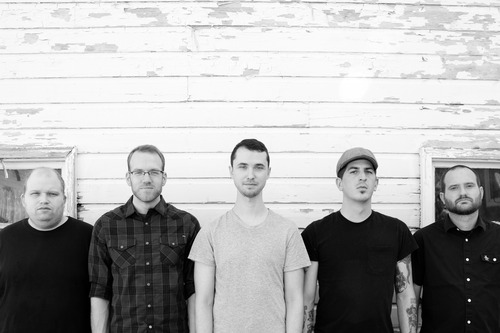 Modern Life Is War
It was unbelievable when Modern Life Is War announced the reformation of their original line up last year. Especially since the day of the news was on April fool's day. How lucky were we all, to have one of the most influential hardcore bands in the last decade return in glory! Their set at Groezrock this year will be the quartet's first European show since they reformed, and the excitement is sure to be marvellous. For the uninformed, Modern Life Is War play innovatively structured melodic hardcore, coupled with poetic honesty and grit. As well as playing the classics like 'Martin Atchet' and 'D.E.A.D.R.A.M.O.N.E.S.', expect to hear cuts from their recent fourth solid effort 'Fever Hunting'. Hearing and feeling the rush of their presence is a hardcore fanatic's dream. As an added bonus, they're playing on the Etnies stage, so stage dives are permitted and required! (AL)
Where & When: Etnies Stage, Friday, 20:20 – 21:10.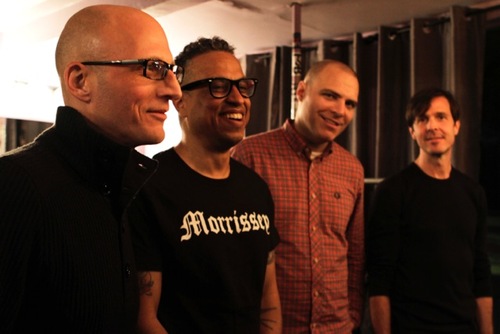 Quicksand
Originally, Quicksand were intended to play last year's Groezrock, but that fell through, and in return we got a solid solo set from Walter Schreifels, the band's frontman. This year, the New York post hardcore luminaries will fulfil that promised set at Groezrock. Headlining the Impericon stage on Saturday is a perfect booking. They have an incredible but short back catalogue to boot, and, if the words are true, a stage presence fixated by the word "legendary". Seriously, alt metal infused rhythms and melodically huge post hardcore scope; how is that not worth hearing and seeing? (Aaron L)
Where & When:Impericon Stage, Friday, 23:05 – 00:05.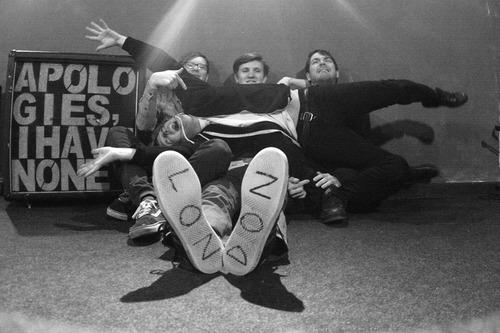 Apologies, I Have None
Despite the departure of founding member and vocalist/guitarist Dan Bond, the now London trio are still up and active, continually growing in musical ability. Newest song, 'Raging Through the Thick and Heavy Darkness of a Bloodlust', from upcoming EP 'Black Everything', shows a band with ambition and evolution in their minds. It displays a brooding dark post rock trawl of moodiness. As well as playing new material, the British punks are sure to play the classics. Songs like 'Clapton Pond' and 'Long Gone' are anthemic and melancholic in their scale; there is no doubt they'll capture the hearts of new fans on Sunday morning on the Impericon stage. An added bonus is Great Cynics' Giles Bidder will help with the heavy lifting on old songs, so you'd be even more of a total fool in missing Apologies, I Have None. (Aaron L)
Where & When: mpericon Stage, Saturday, 14:35 – 15:15.
Friday May 2nd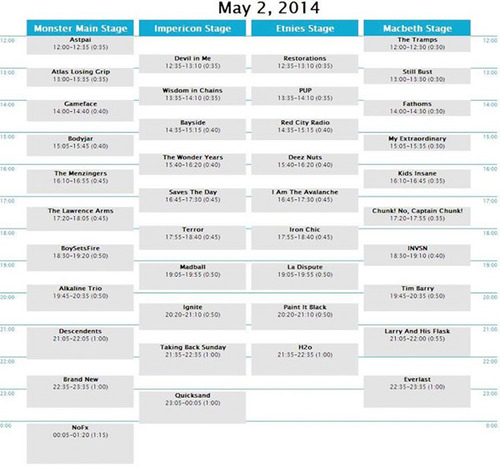 Monster Main Stage
Astpai 12:00 – 12:35
Atlas Losing Grip 13:00 – 13:35
Gameface 14:00 – 14:40
Bodyjar 15:05 – 15:45
The Menzingers 16:10 – 16:55
The Lawrence Arms 17:20 – 18:05
Ignite 18:30 – 19:20
Alkaline Trio 19:45 – 20:35
Descendents 21:05 – 22:05
Brand New 22:35 – 23:35
NOFX 00:05 – 01:20
Impericon Stage
Devil In Me 12:35 – 13:10
Wisdom In Chains 13:35 – 14:10
Bayside 14:35 – 15:15
The Wonder Years 15:40 – 16:20
Saves The Day 16:45 – 17:30
Terror 17:55 – 18:40
Madball 19:05 – 19:55
BoySetsFire 20:20 – 21:10
Taking Back Sunday 21:35 – 22:35
Quicksand 23:05 – 00:05
Etnies Stage
Restorations 13:35 – 14:10
PUP 14:00 – 14:40
Red City Radio 14:35 – 15:15
Deez Nuts 15:40 – 16:20
I Am The Avalanche 16:45 – 17:30
Iron Chic – 17:55 – 18:40
La Dispute 19:05 – 19:55
Paint It Black 20:20 – 21:10
H2O – 21:35 – 22:35
MacBeth Stage
The Tramps 12:00 – 12:30
Still Bust 13:00 – 13:30
Fathoms 15:05 – 15:35
My Extraordinary 16:10 – 16:45
Kids Insane 16:45 – 17:20
Chunk! No, Captain Chunk! 17:20 – 17:55
INVSN 18:30 – 19:10
Tim Barry 19:45 – 20:35
Larry and His Flask 21:05 – 22:00
Everlast 22:35 – 23:35
Saturday May 3rd
Monster Main Stage
Get Dead 12:00 – 12:35
Elway 13:00 – 13:35
The Smith Street Band 14:00 – 14:40
The Casualties 15:05 – 15:45
Funeral Fress 16:10 – 16:55
Snuff 17:20 – 18:05
All 18:30 – 19:20
Screeching Weasel 19:45 – 20:35
New Found Glory 21:05 – 22:05
The Hives 22:35 – 23:35
The Offspring 00:05 – 01:20
Impericon Stage
The Charm The Fury 12:35 – 13:10
Drug Church 13:35 – 14:10
Apologies, I Have None 14:35 – 15:15
I Killed The Prom Queen – 15:40 – 16:20
Doomriders 16:45 – 17:30
Norma Jean 17:55 – 18:40
The Ghost Inside 19:05 – 19:55
The Devil Wears Prada 20:20 – 21:10
Caliban 21:35 – 22:35
Falling In Reverse 23:05 – 00:05
Etnies Stage
The Priceduifkes 12:35 – 13:10
Fabulous Disaster 13:35 – 14:10
Done Dying 14:35 – 15:15
The Setup 15:40 – 16:20
Liferuiner 16:45 – 17:30
Touche Amore – 17:55 – 18:40
Cro-Mags 19:05 – 19:55
Modern Life Is War 20:20 – 21:10
Judge 21:35 – 22:35
MacBeth Stage
The Ignored 12:00 – 12:30
Moments 13:00 – 13:30
River Jumpers 14:00 – 14:30
Shell Beach 15:05 – 15:35
Edward In Venice 16:10 – 16:45
Blitz Kids 17:20 – 17:55
Bury Tomorrow 18:30 – 19:10
Bim Skala Bim 19:45 – 20:35
Crazy Arm 21:05 – 22:00
The Toasters 22:35 – 23:35