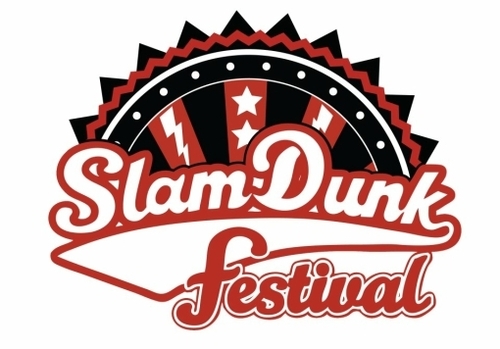 Finally! One of our favourite festivals of the year is upon us. As always the Slam Dunk Festival has stirred up a wealth of outstanding talent from the world of rock, hardcore, punk, ska, pop-punk, metalcore and everything else in between.
This year sees the festival expanding once again with a third English date in Wolverhampton followed by the very first overseas event in Dublin, Ireland.
With so much to choose from, the Already Heard team have picked out 20 bands you HAVE to see this weekend.
What do you think to our choices? What bands are you looking forward to seeing? Let us know on Facebook and Twitter.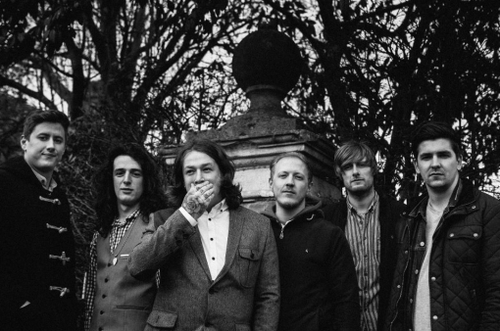 Deaf Havana
In November 2011, the then quartet released their album 'Only Fools & Worthless Liars' and on first track 'The Past Six Years.' vocalist James Veck-Gilodi lamented the band's fortunes; they weren't anywhere near where they wanted to be and were seemingly only known for 2009 track 'Friends Like These.'
But how things can change in the space of two years! The group opened the main stage at Reading & Leeds festival last year and embarked on a December headline tour, selling out O2 Shepherd's Bush Empire in London, as well as selling out all dates on their recent unplugged tour. And this year, things have only gotten better. They've released a killer single in 'Boston Square,' which is from their album 'Old Souls' due to be released in September and are going on yet another tour this October.
Deaf Havana also swelled their ranks, adding Matthew Veck-Gilodi and Max Britton to the fold. This group are chomping at the bit to be let out of the starting stall; catch them on the main stage before they race off into the distance. (JT)
Where & When: 8.05 – 8.50pm (Leeds/Wolves) / 8.20 – 9.05pm (Hatfield) on the Jager Stage.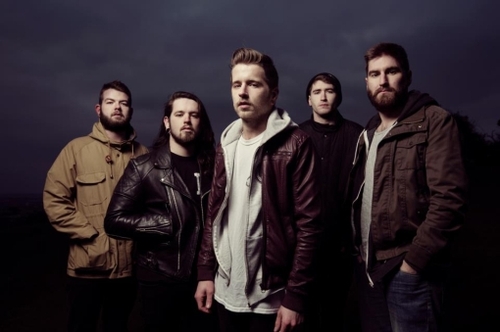 Bury Tomorrow
Metalcore quintet Bury Tomorrow are no strangers to Slam Dunk. Having played there in 2011, they've returned once again. The release of their 2012 album 'Union Of Crowns' saw them jump up into the big leagues, touring the world over and joining festival line-ups such as Download.
Having played at Vans Warped Tour last November when it came back to the UK for the first time in a long time, this lot will have absolutely no problem in whipping the crowd up into a sweaty, crazed mob. (JT)
Where & When: 6.40 – 7.20pm on the Monster Energy stage.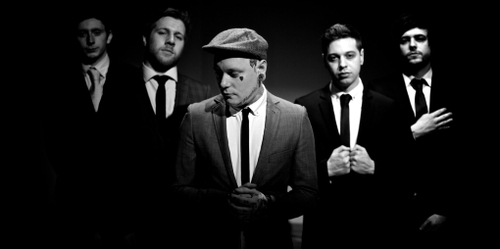 Heart In Hand
With the recent release of their album 'Almost There,' this Southampton and Bournemouth based quintet are simply going from strength to strength. The album is a collection of visceral, raw and hard-hitting songs, as they crush both speed and aggression together to create a brilliant album.
With a UK tour scheduled for the end of May, you might want to jump on the bandwagon and see what all the fuss is about with this lot. You definitely won't regret it when they wake you up on first thing on the Monster Energy Stage. (JT)
Where & When: 1.40 – 2.10pm on the Monster Energy stage.
Sleeping with Sirens
Sleeping With Sirens have simply been making waves within the music world; whether it's for their decent-ish music or for the fact that vocalist Kellin Quinn is the dream guy for most girls, you can't deny that they're going places.
Their recent UK tour was a massive success and they've started to release singles for their upcoming album 'Feel,' which will be released on 4th June via Rise Records. With plans for another UK tour this coming October, this quintet are getting ready to take over the world.
Oh, and a word of warning: if you intend on seeing these guys, wear earplugs. Once their set is over and the fangirls have stopped screaming, you'll thank me. (JT)
Where & When: 5.45 – 6.30pm (Leeds/Wolves) / 6.00 – 6.45pm (Hatfield) on the Jager Stage stage.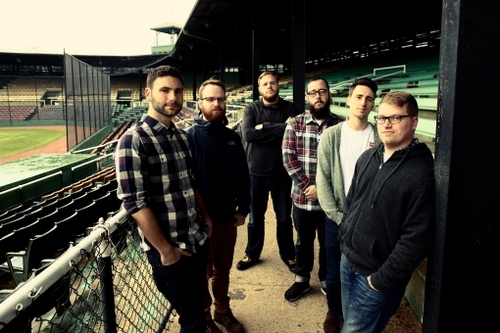 The Wonder Years
The Wonder Years' latest album, 'The Greatest Generation,' will have been out for roughly two weeks when they take the stage at Slam Dunk this weekend. By now, the world already seems to know the words and the reaction has been (some might say expectedly) overwhelmingly positive. Unfortunately for the UK, with The Wonder Years playing the Main Stage of Warped Tour in the States this year, it'll be a little while before the band return to these shores for dates of their own. To that end, Slam Dunk will have to serve as a quick fix for the incredibly excited UK fans, but what a fix it looks to be.
Throughout the build up and in the immediate wake of 'The Greatest Generation's release The Wonder Years have been pulling out all the stops, playing incredible shows to incredible crowds (including a four shows in twenty-four hours US tour), doing in store acoustic sessions, hanging out with anyone who'll have them and generally showing the world why they're where they are right now. This isn't just a band content to write an album that will top many Album of the Year lists come December, this is a band with the passion and drive to really make something special happen – and what a shame it would be to miss it. (TK)
Where & When: 7.30 – 8.15pm (Leeds/Wolves) / 7.15 – 8.00pm (Hatfield) on the Macbeth Footwear stage.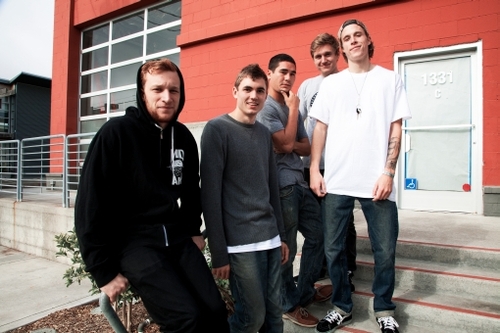 The Story So Far
If you like emotive pop punk and FUN, then go watch The Story So Far and see what all the fuss is about. 2013's album – 'What You Don't See' is probably the most talked about pop punk record this year so far, and TSSF are a hard touring band that deserve all the attention and praise that is currently being showered upon them, in light of the new release. This is tight, melodic and heavyweight West Coast pop punk at it's very best. Go and see them, get sweaty, sing until your voice breaks, and have the best time. Please. (KM)
Where & When: 3.40 – 4.15pm (Leeds/Wolves) / 3.25 – 4.00pm (Hatfield) on the Macbeth Footwear stage.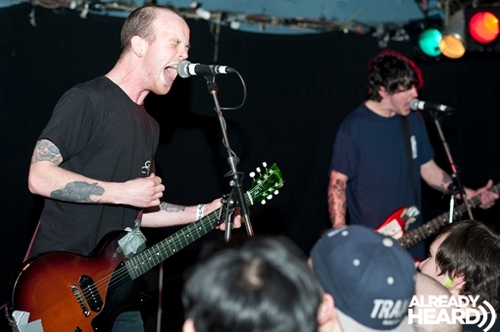 Gnarwolves
It seems these days that you can't get away from Gnarwolves and frankly, there's no reason you should want to. They've supported Broadway Calls and The Story So Far, played Hit The Deck and The Great Escape all in the last couple of months, and generally stirred up a crowd surfing frenzy of sing alongs and massive smiles right across Europe. The bill this year is fronted by the American heavyweights but Brighton's finest will be there to provide an incredibly energized start to the day. Up first on the Vans Off The Wall stage, Gnarwolves will have the party going before half the crowd have even had chance to hit the bar. With all the gems from their two EP's likely to make an appearance alongside devastatingly catchy new track 'Limerence,' don't be surprised if you're still singing along to a Gnarwolves song when you're drunk on the train home 12 hours later. (TK)
Where & When: 2.15 – 2.45pm on the Vans Off The Wall stage.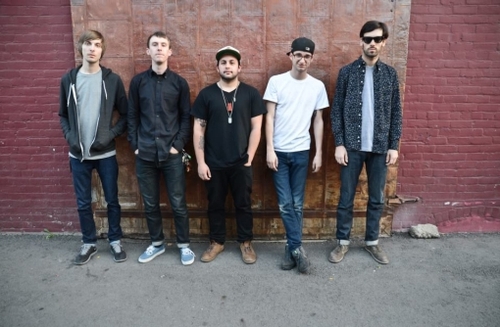 Man Overboard
Man Overboard's third full length drops on May 27th, leaving them in the somewhat awkward area of needing to decide which way to take their set. It's a festival, so they'll want the classics – if this doesn't end on 'Love Your Friends, Die Laughing' then Man Overboard could well ruin the twenty minutes or so change over time for me, until another great band arrives on stage at least. However, with 'Heart Attack' arriving the day after the three main festival dates and with streams of the album available online already, it's likely that a few new songs will get a day out as well. This could be a set that proves better for the hardcore fans, those who have already listened to and fallen in love with 'Heart Attack' before release or, just as likely, it could be a half hour that proves why Man Overboard have so many hardcore fans in the first place.
No matter how the set is split, it will be a 100% good times occurrence with plenty of positive vibes and likely some high fives for those newer songs you may not know all the words to just yet. (TK)
Where & When: 4.35 – 5.10pm (Leeds/Wolves) / 4.20 – 4.55pm (Hatfield) on the Macbeth Footwear stage.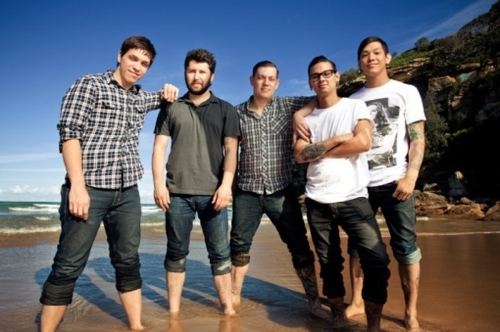 Fireworks
Detroit outfit Fireworks arrived a few years back and since then have proceeded to absolutely kill it the world over with an intensity that borders on the frightening. Their live performances have become the stuff of pop punk legend – frontman Dave Mackinder's unsurpassable ability to not only work the audience but to blur the lines between the stage and the floor alone gives them a show well worth waiting for. But it's as much the songs themselves that prove just how deserving Fireworks are of a place on a bill like this. Absolutely anthemic bursts of pop punk, adolescent confusion, and, the perfect festival topic (unless you're a too-cool-for-school cynic, in which case stay away from Slam Dunk, everyone will be having too much fun for your liking anyway,) the shit we do with our best friends. Guaranteed to force many a person to throw an arm around the friend closest to hand and empty their lungs to the room, Fireworks will undoubtedly bring their all to the MacBeth stage this weekend. (TK)
Where & When: 5.30 – 6.05pm (Leeds/Wolves) / 5.15 – 5.50pm (Hatfield) on the Macbeth Footwear stage.
The American Scene
The American Scene are a Californian band in the same vain as Seahaven, but who simultaneously tend to fall somewhere between Basement and Tiger's Jaw. I know that is a lot of comparison making to take in, but happily they are also a band that, at the same time, have managed to carve their own picture in the woodwork of alt. pop punk. They have been touring with label mates The Story So Far for the past few months which is how I came across them, and I've had both albums on repeat ever since. 'Fifth And Natoma' from latest album 'Safe For Now' is a bloody heart-wrencher. (KM)
Where & When: 1.55 – 2.25pm (Leeds/Wolves) / 1.45 – 2.15pm (Hatfield) on the Macbeth Footwear stage.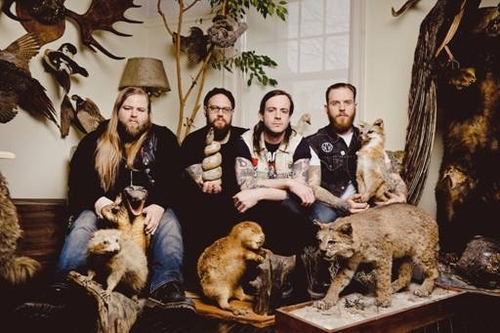 Cancer Bats
Cancer Bats need no introduction. Is there currently a band in metal that takes themselves less seriously than Cancer Bats? It's what makes them so goddamn loveable. Every Cancer Bats show is a 100% guarantee-or-your-money-back good time – I'm yet to experience otherwise. (Of course, Slam Dunk won't actually refund your money if you don't have a good time watching Cancer Bats, so don't quote us on that. They'll probably just throw you out for being so stupid as to NOT enjoy yourself watching Cancer Bats. And rightly so.) Those Southern Metal rogues will be sure to bring the riff party. Go forth and mosh... (KM)
Where & When: 9.55 – 10.50pm on the Tiger stage.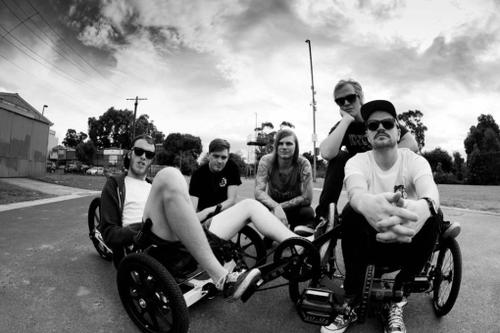 House Vs Hurricane
You may not have heard of House vs Hurricaneas yet but in their native Australia, they're one of the closest challengers to Parkway Drive's metalcore crown. That said, there are a number of different elements to HvH's sound that marks them out as an entirely different prospect, not least the previous use of electronic synths running through their music.
Numerous line-up changes mean that the band have left those days behind, instead they are focused on creating a rawer, stripped-back beast – yet one that is still able to knock out a massive chorus. Recent record, 'Crooked Teeth' is a kick to the face and House Vs Hurricane will be all up in your grill come Slam Dunk weekend. (CS)
Where & When: 2.30 – 3.00pm on the Monster Energy stage.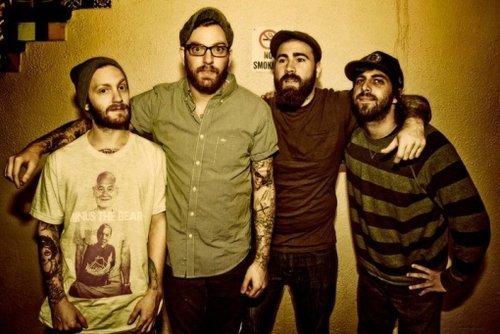 Four Year Strong
We haven't heard a great deal from the Four Year Strongcamp in recent months but it only takes a tiny Slam Dunk spark to set things off. The "popcore" icons are fan-favourites the world over thanks to their infectious good-time music, and their sets this weekend will be their first on these shores since a well-received support slot on Blink-182's 2012 UK tour.
Having elected to remove the synthesizers that formed an integral part of their early output, FYS have evolved into a streamlined outfit who bring real urgency to every show they ever play. They also sport some of the best beards in punk rock. One of the more experienced bands on the Slam Dunk bill, their peers on the line-up are sure to flock to the Macbeth Stage to see how it is done. (CS)
Where & When: 9.45 – 10.45pm (Leeds/Wolves) // 9.30 – 10.30pm (Hatfield) on the Macbeth Footwear stage.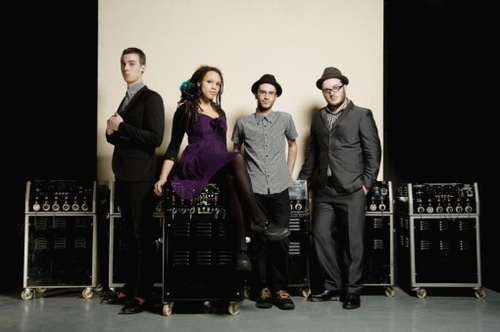 The Skints
Soon to be kings (and queen) of their scene here in the UK. Seriously, think about it; incredible musicians playing well written songs to the utmost precision. You've never had it so good. Their current UK tour has seen a mass of their own songs, covers and a few sunny nods to their new album and, well, the sun. Expect some reggae, lots of dub and even some soul. Nod your head and get with the groove. (MB)
Where & When: 8.55 – 9.40pm on the Vans Off The Wall stage.
Streetlight Manifesto
Now whilst The Skints are kings of the UK scene, Streetlight are… gods? Maybe. Now that's a hyperbole of course (in the godlike sense) but give me a better band who do what they do? Rhetorical question you little scamp, there are none! I apologise for tricking you but with solid outings time and time again and a brass section of talent it's clear that they really do own the ska scene, as well as being adored by so many fans. Unfortunately the band are taking a break from touring for the foreseeable future, so when I urge you to watch them, I really, really do mean it. (MB)
Where & When: 7.50 – 8.35pm on the Vans Off The Wall stage.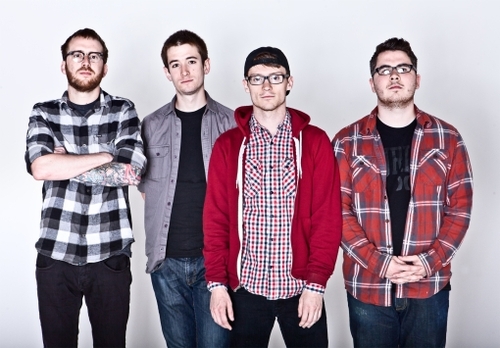 Polar Bear Club
ANTHEMS. If you're not singing along you're doing it wrong. Polar Bear Club have provided many fantastic sets at Slam Dunk Fest which easily explains why they're asked back time and time again. Jimmy Stadt's gruff vocals will lend themselves will be the final set you'll get on the Vans stage before the brass takes over. Whilst they may not be on the Macbeth stage with many of their friends they'll still have quite a strong crowd with them. Who else should be there? You! (MB)
Where & When: 6.45 – 7.30pm on the Vans Off The Wall stage.
Transit
Transit have certainly earned the right to play on the Macbeth stage. Plenty of their friends join them and many pop punk fans will agree that it's an absolute dream line up of a stage. However, Transit's pop punk sound, notably their fan favourite LP 'Keep This To Yourself' has progressed and been influenced by 90s emo, creating an honest and dedicated lyrics over a bed of catchy pop punk choruses and emotively sprung verses. Incase you didn't realise the Macbeth stage will be full of sing alongs and Transit will be no exception. (MB)
Where & When: 2.45 – 3.20pm (Leeds/Wolves) / 2.30 – 3.05pm (Hatfield) on the Macbeth Footwear stage.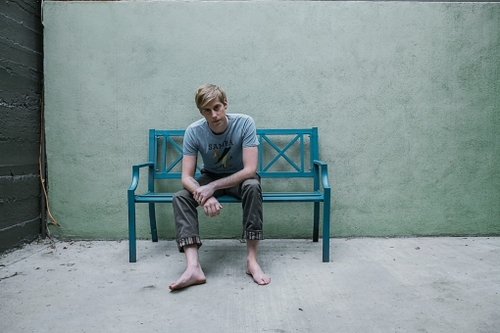 Andrew McMahon
After calling time on his Jack's Mannequin moniker, Andrew McMahon is now releasing music under his own name and if his recent 'The Pop Underground' EP is anything to go by, he is now heading into a direction that fuelled by subtle dance pop and lyrical sincerity.
Nevertheless expect to see McMahon to delve into his sublime back catalogue of Something Corporate and Jack's Mannequin songs along with new material as he the Keep A Breast stage to a close. (SR)
Where & When: 9.55 – 10.50pm on the Keep A Breast stage.
[Spunge]
I know you're probably thinking; "You're recommending me to go and watch Spunge? Really?" Well yes really! The UK Ska veterans may seem somewhat out of place amongst the  crop of current and up and coming bands playing the festival, but trust me when I say you'll definitely be "skanking" along as the band blast out tracks like 'Kicking Pigeons' and 'Ego.' [Spunge] are bound to be one of the funniest bands to play and sum up what Slam Dunk is all about – having a fun time! (SR)
Where & When: 4.50 – 5.30pm on the Vans Off The Wall stage.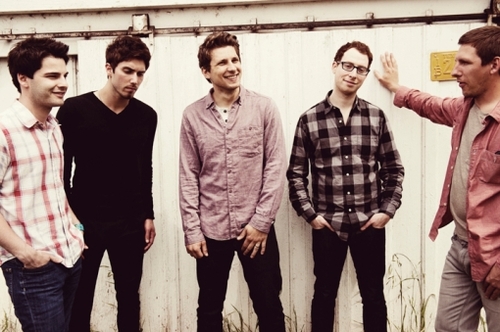 The Early November
Making their return to the UK for the first time since reuniting in 2011, the New Jersey will play the MacBeth Footwear stage bringing their brand of heartfelt indie/alt rock. The bands "comeback" record, 'In Currents' sees TEN maturing but at its core it echoes the bands debut; 'The Room's Too Cold.'
Although they're placed in between several uptempo, outright pop-punk bands, The Early November will bring a welcomed moment of reflection. (SR)
Where & When: 8.35 – 9.20pm (Leeds/Wolves) / 8.20 – 9.05pm (Hatfield) on the Macbeth Footwear stage.
Slam Dunk Festival 2013 takes place on the following dates:
May
Friday 24th Slam Dunk Scotland O2 ABC Glasgow
Saturday 25th Slam Dunk Festival North Leeds University
Sunday 26th Slam Dunk Festival South Herts Uni, Hatfield
Monday 27th Slam Dunk Festival Midlands Wolverhampton Civic
Tuesday 28th Slam Dunk Wales Cardiff University
Wednesday 29th Slam Dunk Ireland The Academy Dublin
Visit slamdunkmusic.com for full information on all Slam Dunk 2013 events.
Words by Sean Reid (SR), Jess Tagliani (JT), Christopher Smith (CS), Katie Malco (KM), Tom Knott (TK) and Mikey Brown (MB).