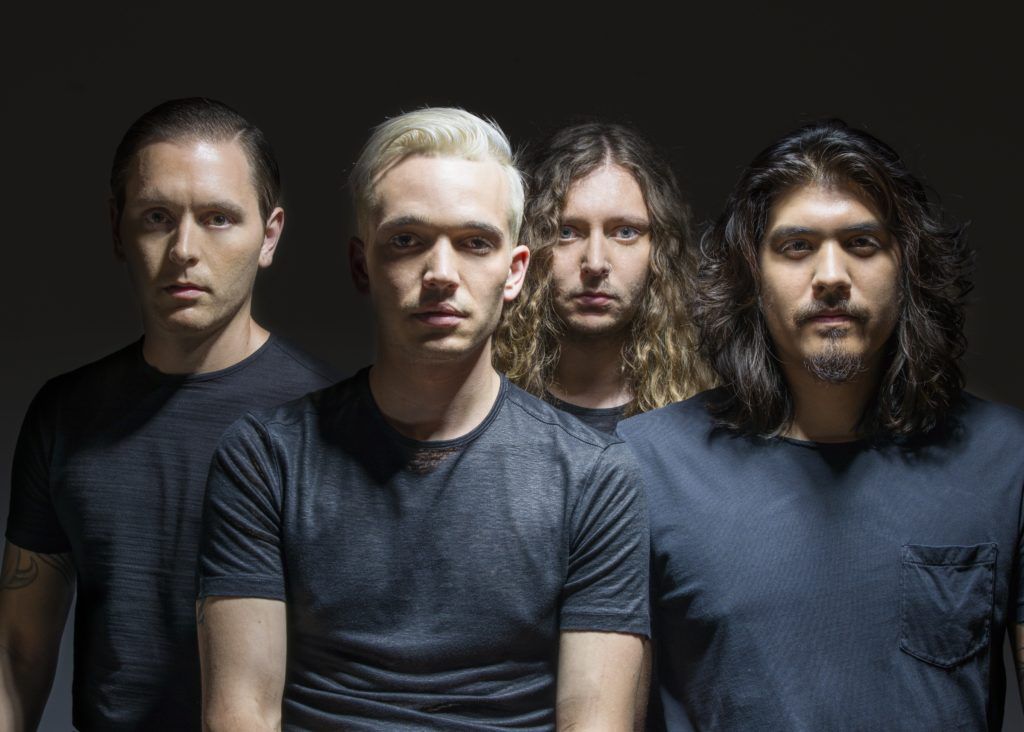 With spring imminently blossoming, that can mean the always hectic UK festival season is just around the corner. For rock and metal fans, the Download Festival is the highlight of their summer. From top to bottom, the lineup is already stacked with massive names, exciting newcomers and pretty much everything in between.
For some, like headliners Def Leppard and Slipknot, they've made Donington Park their second home. While for the likes of Southern California rockers Badflower, they'll be making their Download Festival debut in June.
Their appearence follows their recently released debut album, 'OK, I'm Sick'. It's thirteen songs of effective hard rock songs with massive choruses that should fit right at home at Donginton. With standout singles 'x Ana x' and 'Ghost' in their arsenal, alongside a series of thought-provoking tracks such as 'Die' (political angst) and 'Daddy' (child abuse), Badflower have plenty to offer.
The Download Festival is sure to have many highlights this June. Besides planning to create a standout moment, Badflower frontman Josh Katz told us about the five songs he can't wait to hear in the fields at Donington Park.
Tool – Sober
It's my favourite Tool song and has been a huge inspiration to me.
https://youtu.be/hglVqACd1C8
Fever 333 – Made an America
One of the best politically fuelled bands of our generation.
Slipknot – Duality
"I push my fingers into my eyes" – enough said. The scary kids listened to Slipknot and I'm a scary kid.
Anthrax – Caught in a Mosh
I'm not sure there has ever been a better band to be swept up in a most pit too. This song encapsulates the pure chaos and fun you feel when the pit is going full blast.
Underoath – Writing on the Walls
This song still has me reaching for the closest "could be" microphone to pretend scream at the top of my lungs, whilst reaching one hand up towards the heavens. Intensity = 10. Passion = 10. Badassery = 10.
If you can't wait to see Badflower at Download Festival 2019, they will be playing at London's Tufnell Park Dome on 8th April.
'OK, I'm Sick' by Badflower is out now on Big Machine/John Varvatos Record.
Badflower links: Website | Facebook | Twitter | Instagram
---
Download Festival 2019 takes place at Donington Park from 14th – 16th June.
Tickets are available here.
Download Festival links: Website | Facebook | Twitter | Instagram | YouTube