For this edition of "Fives" we've decided to take a look at five albums that are set to be released this month. Expect to see the Already Heard team to highlight five releases on the first Wednesday of every month from now on.
What do you think to our picks? What albums are you looking for to hearing this month? Let us know on Facebook and Twitter.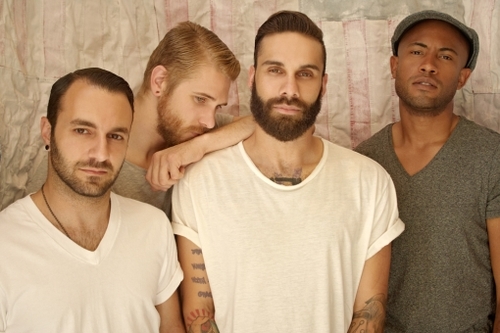 letlive. – The Blackest Beautiful
When Californian quartet letlive. first exploded onto the scene, no one seemed to realise the full impact that this roaring post-hardcore/rock group would have upon both the music industry and the young people who would fall in love with them. Upon signing to Epitaph in 2008, their album 'Fake History'was re-released and they went on to tour with groups such as Enter Shikari, Underoath and Your Demise, been part of the Vans Warped Tour line-up and embarked on their own headline tours.
At the beginning of June, letlive. released the official video for their single 'Banshee (Ghost Fame),' which was the first to be taken off their upcoming album 'The Blackest Beautiful.' Filled with frenetic riffs that screamed with power and ruthless, relentless drum work, frontman Jason Butler also returned in fine form as he unleashed his commanding and dynamic vocals effortlessly. It was a promise of what was to be expected upon the upcoming release of 'The Blackest Beautiful' and made the majority of people incredibly eager to hear the album in full. So when it comes out, don't be left behind – buy your copy and let your hearing be annihilated by letlive.'s enthralling music. (JT)
'The Blackest Beautiful' by letlive. is released on 9th July on Epitaph Records.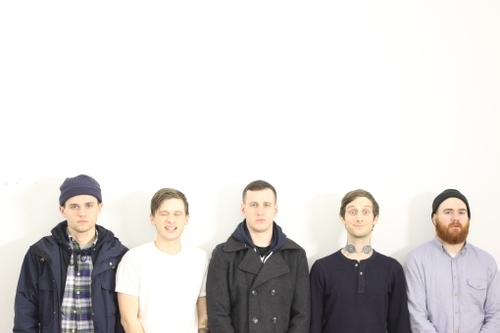 Drug Church – Paul Walker
Judging from the serious 90s contemporary hardcore/punk vibe on offer, Drug Church's debut album is the one. Patrick Kindlon of End of a Year/Self Defense Family leads the charge with gravelly yells upon tense alt rock soundscapes. The likes of 'Donny's Woods,' 'Shopping for a Belt' and 'Deconstructing Snapcase' certainly uphold such promise. If you are a fan of Quicksand, Helmet and Snapcase, then crack this LP up nice and loud! (AL)
'Paul Walker' by Drug Church is released on 23rd July on No Sleep Records.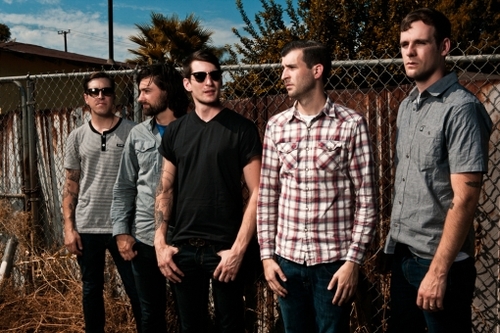 Defeater – Letters Home
The Bridge9 promo blurb wasn't wrong when they said this third full length would be Defeater's heaviest offering yet. Well that is certainly the vibe one gets from the tasters that have spawned from it. 'Bastards' is full of fury and edging melodies before refraining into rolling drums and a single hard hitting line. Meanwhile 'Rabbit Foot' features a clickety clack percussion and furls out the usual fury. All the while what lays the foundations is the band's consistent post-WW2 concept of a troubled family, this time fixating and providing a grey palette for the drunken, abusive ex-soldier father figure. Once again, Defeater might be releasing another hardcore classic; open your ears to find out this month! (AL)
'Letters Home' by Defeater is released on 15th July on Bridge Nine Records.

Crash Of Rhinos – Knots
Derby's Crash of Rhinos' début record 'Distal' was a slow-burning success, spreading through word of mouth and their ludicrous tour schedule, but by the end of 2011, it was appearing in many end of year lists. Distal had a shonky, rough-edged charm to it, but 'Knots' takes them to another level. Taking what was fantastic about 'Distal,' honing their craft and polishing their already glimmering diamond in the rough, if you like The Appleseed Cast, Small Brown Bike and American Football, get ready to meet your new favourite band. (OC)
'Knots' by Crash of Rhinos is released on 22nd July on Big Scary Monsters Records.
Misery Signals – Absent Light
The term "highly anticipated" is thrown around a lot by any Tom, Dick and Harry to hype up any future release, be it from veterans or the new kids on the block. Well, Tom Dick and Harry got it right with the new Misery Signals album as 'Absent Light' is their first album in 5 years. If the recently released track 'Luminary' is anything to go by then this latest release is Misery Signals on a whole new level of intensity; it could easily be album of the year. Ladies and gentlemen, this is what you call highly anticipated. (MB)
'Absent Light' by Misery Signals is released on 22nd July on Basick Records.
Words by Sean Reid, Jessica Tagliani (JT), Aaron Lohan (AL), Ollie Connors (OC) and Michael Brown (MB).