With Spring fast approaching and festival season starting soon, March sees a whole load of noteworthy releases with new music coming from the likes of Architects, Taking Back Sunday, La Dispute, and Memphis May Fire.
However here at Already Heard, we've decided to highlight five other March releases for this edition of "Fives". Our list includes an outstanding EP from a Sheffield-based duo, a split from two of the best UK underground punk bands, the debut LP from one of this country's most promising pop-rock bands, the return of a Detroit pop-punk band and a stunning sophomore release from a Southern Californian band.
What releases are you looking forward to hearing this month? Let us know in the comments or on Twitter or Facebook.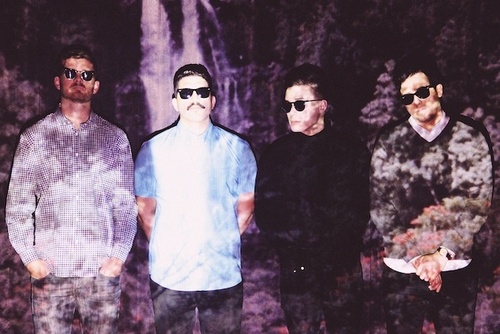 Seahaven – Reverie Lagoon: Music For Escapism Only
Since the release of their debut 'Ghost' record and their 2011 full-length 'Winter Forever', Californian quartet Seahaven have built a tight yet strong follow for their brand of blues-y indie rock. With a UK tour alongside Nai Harvest and No Sleep Records newbees Battle Lines taking place next month, Seahaven drop 'Reverie Lagoon: Music For Escapism Only' at the end of March.
'Reverie Lagoon' builds on the bands atmospheric tones of its predecessor and delivers a compelling record filed with dreamy guitars and harmonies that ebb and flow throughout. Tracks like 'On The Floor' and 'Solar Eclipse' are delicate and throughly absorbing, whilst 'Flesh' and 'Silhouette (Latin Skin)' display the transition from the bands former emo/indie guitar sound to a more softer and focused approach. (SR)
'Reverie Lagoon: Music For Escapism Only' by Seahaven is released on 25th March on Run For Cover Records.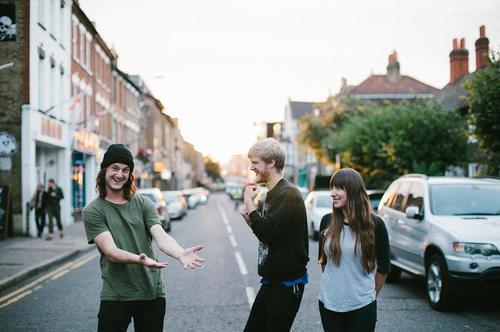 Great Cynics / Muncie Girls – Split 12"
Two of the UK's best bands meet one of the UK's best labels. Together they release a record. Everyone dances and no one is sad. This is how I envision March. Provided Royal Mail breaks their habit of losing records I've ordered anyway. Last year, both Great Cynics and Muncie Girls put out wonderful records. Punk songs for summer days that still carry weight through the 364 days of winter.
One of the Great Cynics tracks is streaming over at the Specialist Subject Bandcamp at the moment. It's the best they've written. Giles' vocals are at their best; Iona's backing vocals take the track to a whole a new sing-along level. Muncie Girls will be the same. Listen to either of their previous two EPs and don't feel better about your life, I dare you.
For two bands of this caliber to release a split record is a magical, money saving treat if nothing else. But you can bet your life it's going to be a whole lot more than that when it drops next week. (TK)
'Split 12" by Great Cynics / Muncie Girls is released on 10th March on Specialist Subject Records.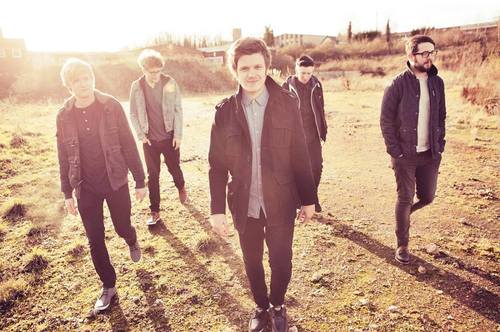 Natives – Indoor War
It's only March and this year has already seen us spoilt for choice by cracking new releases from young British bands. The forthcoming debut offering from the New Forest's Natives may well sneek under the radar to be the pick of the lot. 'Indoor War' has been a while in production and involved two separate recording spells with producer John Feldman (Good Charlotte, The Used); one seeing the band jet to LA, the other seeing Feldman join them on home turf in Southampton.
Between producer and band, something really rather special has been created in 'Indoor War'. The sheen on the tracks added by the production is striking, the layering of sounds and instruments utterly immersive, and the songs themselves are something else. 'Indoor War' effortlessly meshes in-depth soul searching song writing with a plethora of instantly accessible hooks and melodies. For anyone who enjoyed the single 'This Island' then expect plenty more in the same vein but even better. (DW)
'Indoor War' by Natives is released on 17th March on Transmission Records.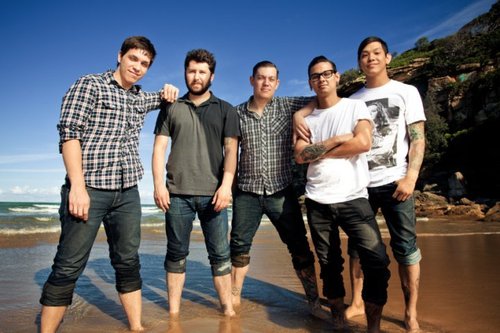 Fireworks – Oh, Common Life
Fireworks are incredibly underrated. Now, I realise that's an incredibly bold statement and I certainly don't use it often. Last year's involvement at each Slam Dunk Festival showed that the band have a very dedicated following despite only 2 albums released thus far and not as many jaunts across this side of the pond as we would like.
However, in their time away, pop punk has only grown stronger and hopefully those new to the genre will fall in love with Fireworks as much as the rest of us have; if there's an album to do that, it'll be 'Oh, Common Life'. With 'Glowing Crosses' serenading our ears before the release of the rest of the album, you can be rest assured that this new batch of songs will be essential listening for this month; the song bodes as well as the previous songs showcased before their own albums have found homes in many libraries and and many pairs of ears.
The band's maturer pop punk gems show that pop punk isn't just about ex girlfriends and other clichéd situations which many of us will find ourselves in. Dig a little deeper and uncover some true gold; Oh, Fireworks. I do love you. Thank you for coming back to us. (MB)
'Oh, Common Life' by Fireworks is released on 25th March on Banquet Records/Triple Crown Records.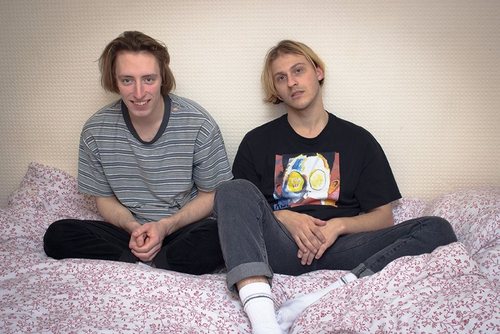 Nai Harvest – Hold Open My Head
Evolution and ambition; these are the key words in mind when listening to Nai Harvest's new EP. The days of twinkly-noodley guitars and shouty emo are a blip in the past. Sure, these influences still drive at the beating core of the Sheffield duo, but now it dissolves in a melting pot of other ideas. 'Hold Open My Head' screams 90s, yet it feels so new and fresh. An amalgamation of emo, lo-fi indie rock, hardcore and a pinch of shoegaze, Nai Harvest have found their voice.
'Rush' splits open the needle on the record; little "ooo"'s gracing past the dreamy punk 'rush', so to speak. 'Hold Open My Head' is calm and serene, and then explodes the next. There is a sweet and soft adrenaline touch in 'Pastel', whilst 'I Don't Even Know', bows out in a hazy and fuzzy style. If there is one release you should be hearing this month, then it's this one. Call me crazy, but I reckon Nai Harvest are veering towards being this century's Dinosaur Jr. Don't believe me? Then just listen and find out! (AL)
'Hold Open My Head' by Nai Harvest is out now on Dog Knights Productions and Topshelf Records.
What releases are you looking forward to hearing this month? Let us know in the comments or on Twitter or Facebook.
Words by Sean Reid (SR), Tom Knott (TK), Dane Wright (DW), Mikey Brown (MB) and Aaron Lohan (AL).