It is nearly that time of year where we spend endless hours deciding, changing and changing again our end of year list for 2014. However there are still some late contenders to steal that coveted "Record of the Year" crown as November has some superb releases on offer. and always the Already Heard is on hand to pinpoint five of the essential releases for the coming month.
What album and EP releases are you looking forward to hearing this month? Let us know in the comments or on our Facebook or Twitter pages.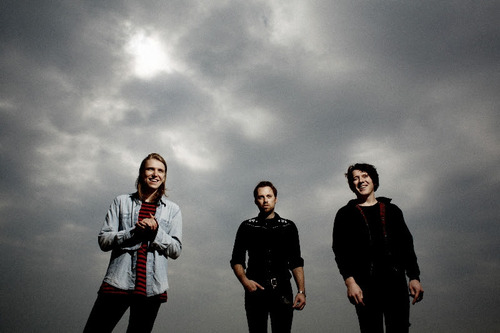 The Xcerts – There Is Only You
At last! After a four year wait we've finally have a new album from The Xcerts. We earmarked the trio as one of bands to watch in 2014 at the start of the year, and teasing us for the majority of the year, The Xcerts have made good on their word and have delivered 'There Is Only You'. The end result is a raw-yet-polished record that thrives off melodies, hooks and emotion. Many are saying it will give the Exeter based band the breakthrough that is long overdue, and with songs as strong and vibrant as 'Shaking In the Water', 'Kick It' and 'Teenage Lust' we agree with the statement. Welcome back Murray, Jordan and Tom. We'll see you on the road later this month. (SR)
'There Is Only You' by The Xcerts is out now on Raygun Music.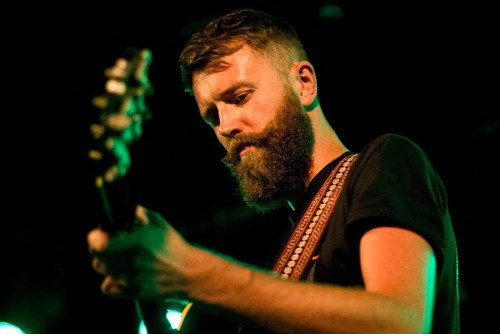 The Lion And The Wolf – Symptoms
Bearded wonder The Lion And The Wolf, also known to friends and family as Tom George, is a solo acoustic act on the brink of big things. DIY is a large part of his work ethic, having played over 100 shows since quitting his job back in January of this year (and you'll know all of this already if you've seen him live). However, the time has come for his debut album and TG has decided to release 'Symptoms' through his newly founded Courage And Stone label. The album shows off the songs you know as well as new heart tugging entries, but all fully fleshed out with a myriad of instruments to hone the folk and acoustic traits. The Lion And The Wolf may still be one man, but boy, just you wait until you hear these songs by a full band. (MB)
<a href="http://thelionandthewolf.bandcamp.com/track/colour" data-mce-href="http://thelionandthewolf.bandcamp.com/track/colour">Colour by The Lion and the Wolf</a>
'Symptoms' by The Lion and The Wolf is released on 24th November through Courage And Stone Records.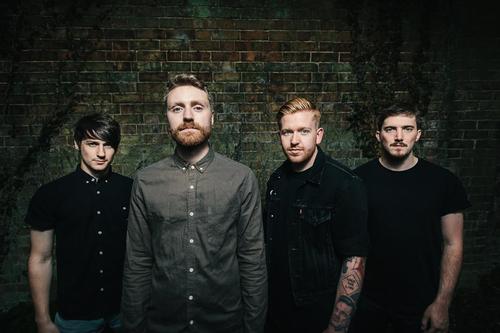 Bad Ideas – The Better Parts Of You EP
Comprising of gents from both Leeds and Lincoln, Bad Ideas is sometimes Sam Cook's venture into tales in Northern accents, undercut by acoustic punk music. However, with the release of 'The Better Parts Of You' it's a full punk rock affair and with this EP it's more than likely that you're going to become ever more familiar with the latter part of Bad Ideas. A European tour will cement that, so here's to a UK one very soon, and that certainly sounds like a good idea. (MB)
'The Better Parts Of You' by Bad ideas is released on 3rd November through Uncle M.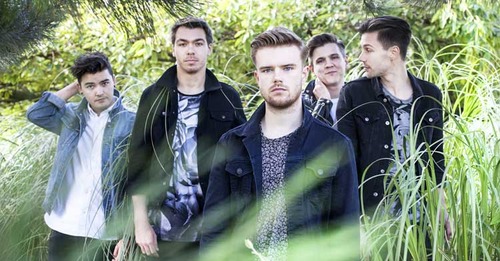 The Wilde – Young Libertine EP
For way too long the only bands to break out of the North Yorkshire music scene have been decidedly insipid indie offerings. But all that is about to change. This month see's The Wilde release their debut EP 'Young Libertine' and is just the first step in the bands tactically thought out plan for world domination.
Between them frontman Tommy Fleming and lead guitarist George Oliver have written five tracks that encapsulate some of the brightest aspects of today's popular UK rock scene, while still sounding fresh and unique. Tracks like 'Until Next Time It's A One Time Thing', 'Bad Bones' and 'Youth in Bloom' already sound more then capable of standing up to anything currently being turned out by the scene's luminaries such as Don Broco or You Me At Six. Fleming's youthfully exuberant yet melodic vocal delivery and some stellar razor sharp hooks will have these Yorkshire lads lodging their songs in your brain for days on end. (DW)
'Young Libertine' EP by The Wilde is released on 17th November.
Foo Fighters – Sonic Highways
When you've had such an outstanding career as the Foo Fighters have had, you would think releasing another album with be routine for Dave Grohl and company they've decided to challenge themselves once again on 'Sonic Highways'.
The concept this time round sees the band recording eight songs in eight cities across the United States; Austin, Chicago, Los Angeles, Nashville, New Orleans, New York, Seattle, and Washington, D.C. Described by Growl as "a love letter to the history of American music." 'Sonic Highways' incorporates elements of the eight cities features and sees the likes of Bad Brains (Washington D.C.), and Death Cab For Cutie's Ben Gibbard (Seattle) being amongst some of the guests appearing throughout the album.
If you've been watching the TV series of the same name, then you'll already know all of this. You will also know that 'Sonic Highways' promises to be one of the bands most consistent and heaviest releases to date. (SR)
'Sonic Highways' by Foo Fighters is released on 10th November on RCA.
Words by Sean Reid (SR), Mikey Brown (MB) and DaneWright (DW).