As always the first Wednesday of every month sees the Already Heard team to highlight five must hear releases for the coming month.
This month we've picked out releases from Jamie Lenman, Iron Chic, A Wilhelm Scream, Save Ends and the split 7" from Departures and Moose Blood.
What do you think to our picks? What albums are you looking for to hearing this month? Let us know on Facebook and Twitter or in the comments below.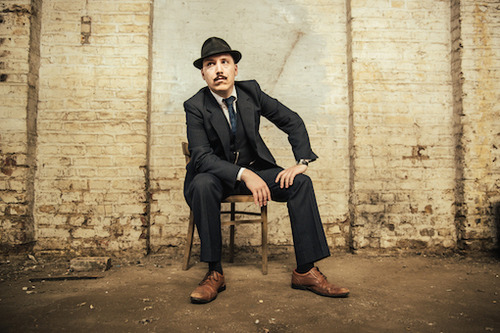 Jamie Lenman – Muscle Memory
It's been over four years since post hardcore trio Reuben went on an indefinite hiatus. Since then bassist Jon Pearce and drummer Guy Davis went on to perform with alt rock quintet Freeze the Atlantic, but what of frontman Jamie Lenman? Besides making illustrations for Dr. Who Magazine and The Guardian, the man has been writing his debut solo album. Entitled 'Muscle Memory', the LP is a double disc effort featuring two distinct styles on each side. On one ('Muscle') is aggressive/noisy post hardcore and metal, the other ('Memory') sees a delightful palette of folk, soul and jazz. An example of both sides can be found in the first double single 'Fizzy Blood'/'Pretty Please'; the former deafening as hell, the latter swinging and catchy jazz/soul goodness. With such a taste of Lenman's usual good songwriting, this should certainly impress as an album. (AL)
'Muscle Memory' by Jamie Lenman is released on 11th November on Xtra Mile Recordings.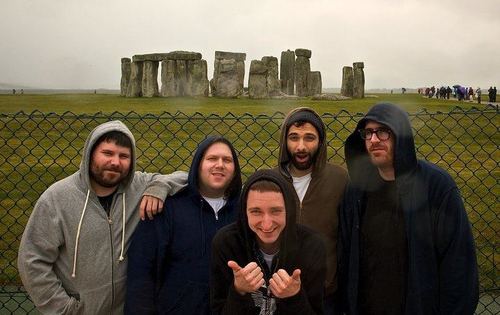 Iron Chic – The Constant One
Patience is a virute; it's definitely paid off for the wait of Iron Chic's sophomore full length, 'The Constant One'. The band up the ante on their gruff emo influenced punk rock style. Heart on sleeve and relatable are the only words to be accounted for here. Judging by the recent streams of '(Castle) Numbskull' and 'Sounds Like a Pretty Brutal Murder' (two songs from the upcoming record), Iron Chic won't disappoint on album two. (AL)
'The Constant One' by Iron Chic is released on 5th November on Bridge Nine Records.
Save Ends – Warm Hearts, Cold Hands

If you read our recent "Recommends" feature on Save Ends, you'll know the bands debut full-length is somewhat anticipated. 'Warm Hearts, Cold Hands' is a heart-warming indie-pop punk record that flourishes on the bands soaring melodies and the fantastic male-female vocal work from Brendan Cahill and Christine Atturio respectively. Songs like 'A Life They Wrote' is just one of many highlights 'Warm Hearts, Cold Hands' offers. It's also a record that will please fans of bands like The Get Up Kids and Lemuria. (SR)
Warm Hearts, Cold Hands by Save Ends
'Warm Hearts, Cold Hands' by Save Ends is released on 12th November on Tiny Engines.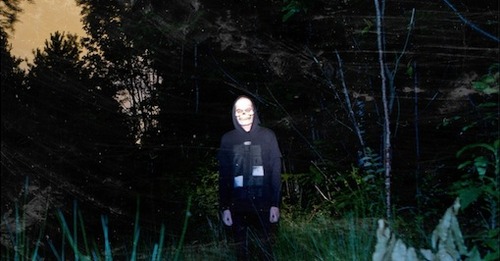 Departures/Moose Blood – Split 7"
Without a doubt Departures and Moose Blood are two of the UK's brightest and most promising bands right now, and this month sees the two bands coming together for a split EP along with a handful of UK dates.
As always Scotland's Departures offer two slices of fierce and focused hardcore that will certainly please old fans and entice new listeners to check out last years 'Teenage Haze' LP.
Whilst Moose Blood have been one of the most talked about up and coming bands of 2013, especially here on Already Heard. Their 'Moving Home' EP set the bar high early on in the year only to be succeeded by their 'Boston'/'Orlando' single just months later. The bands highly enjoyable and warming jangly emo/pop-punk style has won over many and the two offerings on here are set to continue that trend. They're set to the end on a high and tracks like 'Stay Here' show just why Moose Blood will become your new favourite band. (SR)
'Split 7" by Departures and Moose Blood is released on 12th November on Fist In The Air Records (UK) and No Sleep Records (US).
A Wilhelm Scream – Partycrashser
There really should be no need for me to recommend the readers to keep an eye on this release as any other position than having it throne on top of their respective waiting lists is untenable. They'd already been around a while before they released their resounding masterpiece 'Career Suicide' back in 2007. First and foremost, AWS are one of the most technically-accomplished band on the market (a crown they perhaps earned themselves with the above-mentioned album), and perhaps one of the more intense propositions in hardcore punk. The band combine precipitous pace with a love of unpredictable songwriting (there's a hint of light prog -without the more decorative elements- inscribed in those transitions), and some downright masterful lyrics, both poetic and irrepressibly cynical at the same time. The punkophile world has waited long enough for this release and expectation is mountain-high, but early previews suggest that we might not be facing a disappointment after such a long gestation. (JBL)
'Partycrasher' by A Wilhelm Scream is released on No Idea Records.
Words by Sean Reid (SR), Aaron Lohan (AL) and James Berclaz-Lewis (JBL).