Last month we were spoilt for choice when it came to picking our must hear releases for September, and October is no different. With the likes of Weezer, Slipknot, New Found Glory, Moose Blood, Mallory Knox, Lower Than Atlantis, and Transit being just some of the more notable releases for the coming month, this month's edition of "Fives" sees the Already Heard team picking out five other releases you need to listen to this month.
What album and EP releases are you looking forward to hearing this month? Let us know in the comments or on our Facebook or Twitter pages.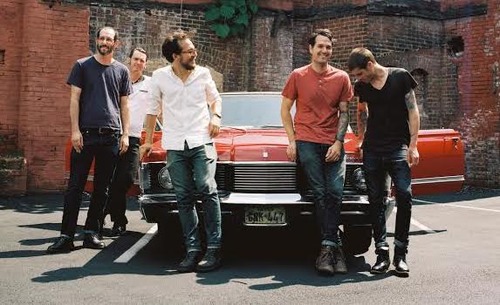 Restorations – LP3 
If rock'n'roll was saved by The Hold Steady in the noughties, then Philadelphia's Restorations could be the band to pick up the baton a decade later. Literate, heartfelt, beguilingly idiosyncratic and wonderfully bewitching, they're the bar-room band blessed with enough passion they positively bleed out of the speakers and into your soul.
While LP2 was at times challenging – and indeed is one of those albums that forever sits on the cusp of greatness without hitting the heights– such issues have been perfectly ironed out on LP3 to create one of the most visceral and exciting listens of the year. And, if anyone can figure out how that voice comes out of Jon Loudon's tiny frame, we want to know the secret… (RM)
'LP3' by Restorations is released on 28th October on SideOneDummy Records.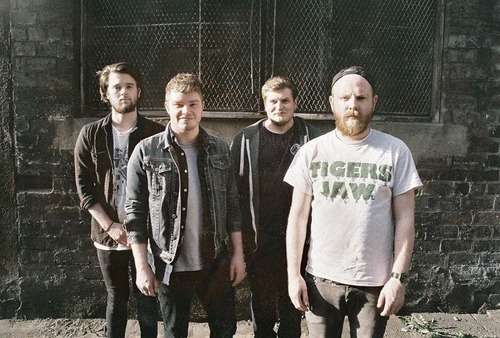 Bear Arms – Strength and Conviction
We've been fans of Glasgow-based Struggletown Records for quite some time, and when we heard Bear Arms we liked them even more. They're releasing the debut full-length from the quartet on the 20th of this month, and we're sure it'll remain in your earbuds for quite some time.
With hints of early post-millenium post-hardcore and emo, 'Strength and Conviction' takes the loud/quiet dynamic and refines it by combining it with captivating hooks. Just take a listen to 'Fool's Gold', a track that plays off the bands classic 90's emo influences with haunting brilliance.
In simple terms you can add Bear Arms to the ever-growing list of superb being produced North of the border, and eat up 'Strength and Conviction' as it'll have you hooked and keep you company for the winter months. (SR)
'Strength and Conviction' by Bear Arms is released on 20th October through Struggletown Records.
Bonehouse – Tomorrow's Worn Out Blues
Who doesn't love surprises? Especially when they're this fantastic! Dundee emo punks Bonehouse just released their debut LP 'Tomorrow's Worn Out Blues' via bandcamp today and I couldn't recommend it enough. It features eight accomplished tracks of well-structured songs, which flow seamlessly from twinkling melodies to a yearning mid wondrous pace, tugging at your heartstrings.
Tomorrow's Worn Out Blues by Bonehouse
Take 'Broken Hearts and Shallow Sympathy' for instance. Soft meets gritty spoken rhetoric, dazzling guitar parts, ample bass and drums. It simply has everything you could love from a band in this genre. I could go on sure, but then that would ruin the surprise wouldn't it? Like I said, if there's one release to check out and purchase this month, then go for this sublime effort by Bonehouse. You won't regret it. (AL)
'Tomorrow's Worn Out Blues' by Bonehouse is out now on Wolf Town DIY, Boslevan, Black Lake and Make-That-A-Take Records.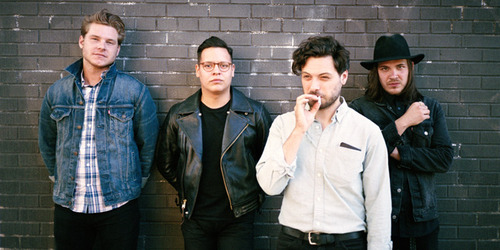 Single Mothers – Negative Qualities
Finally! After years of hard work, patience and time, Canadian punks Single Mothers will be releasing their debut full length 'Negative Qualities' this month. The promise held on the band's early EPs has very much been fulfilled on this LP. We recommend you go down the dark alley as there's a much needed roundhouse kick to the face with your name on it. This is a raucous record to get scars and bruises from on a drunken Saturday night.
'Marbles' and 'Crooks' provoke the ballsy rocking punk in you to smash the bar to pieces. 'Feel Shame' meanwhile has an apt name as it trudges through loathsome slow paced shame. One moment 'Negative Qualities' has an eerie calm, the next it throttles your insides until you can't take much more. This is a record which captures the pedantic ramblings by a punk for punks. So open your ears, breathe all the loathsome in, and prepare to get wasted on this record's highs. (AL)
'Negative Qualities' by Single Mothers is released on 7th October on Hot Charity and Dine Alone Records.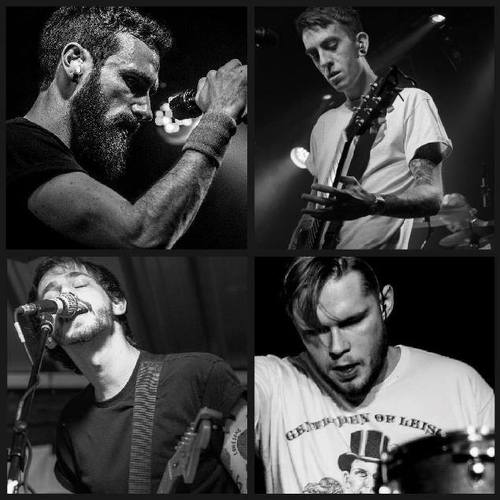 Maycomb – Little Ease EP
Its been far too long since we've heard any new music from Wolverhampton pop-punkers Maycomb, this week finally see's the four piece release their new EP 'Little Ease'.
The follow up to the band's debut album 'I Opened My Heart To Caustic Things' will once again remind listeners that not everything that comes out of the West Midlands is grim and dull. The tracks 'Hell' and 'I Don't Want To Believe', currently steaming online, show that Maycomb are still smashing out uber crisp melodies over super peppy, emphatically poppy punk hooks, while Simon Mccoy's lush vocal delivery belies the unexpectedly deep introverted nature of his lyrical musings. Hopefully 'Little Ease' will see the boys from Wolf Town move on from their position of being one of the most underrated acts on the UK pop-punk scene. (DW)
'Little Ease' EP by Maycomb is released on 3rd October on Wolf Town DIY and Struggletown Records.
Words by Robert Mair (RM), Sean Reid (SR), Aaron Lohan (AL) and Dane Wright (DW).