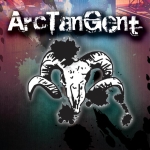 The second set of bands for the inaugural ArcTanGent Festival have been announced with Fuck Buttons being announced as headliners for Sunday.
The other additions for the festival are And So I Watch You From Afar, Islet, Future Of The Left, Bo Ningen, Gallops, Turbowolf, Arcane Roots, Blacklisters, Talons and You Slut!
The new Bristol-based festival takes place from August 29th to September 1st.
Other names announced for the three day festival so far are 65daysofstatic, Three Trapped Tigers, Tall Ships, Rolo Tomassi,Maybeshewill, Johnny Foreigner, Castrovalva, yndi halda,This Town Needs Guns, That Fucking Tank, The Physics House Band, Among Brothers,Axes and Brontide.
Tickets are £59 and further information can be found at arctangent.co.uk.
Click read more to view the latest flyer for ArcTanGent.