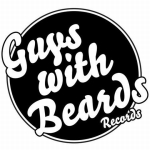 Guys with Beards Records have released a new Christmas compilation called 'Sounds of The Season'.
The compilation is made up entirely of original songs and is available on Bandcamp.
In addition the compilation is available on blue cassette and can be purchased here.
1. Playtime Revenue – Merry Tidings of My Loneliness 
2. Grace Doran – When The Snow Doesn't Stick 
3. Time Spent – When Friends Come To Call 
4. Kate's Party – Unfamiliar Cold 
5. Forrest – Hearts And Minds (Acoustic) 
6. Skipping Stones (Rachel McCauley + Ian Kelly) – Quiet Moments 
7. The Winter Passing – 11:59 Christmas Eve (yet to be released)
Proceeds from the compilation will go to Motor Neurone Disease Research.
Click read more to stream 'Sounds of The Season'.
<a href="http://guyswithbeardsrecords.bandcamp.com/album/guys-with-beards-and-friends-christmas-compilation" data-mce-href="http://guyswithbeardsrecords.bandcamp.com/album/guys-with-beards-and-friends-christmas-compilation">Guys With Beards and Friends Christmas Compilation by Guys With Beards Records</a>