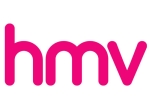 HMV's debt has been bought by 'restructuring specialist' Hilco. The debt, rumoured to be up to £176 million, has to be purchased in order for any company to take full control of HMV. 
However due to the hight street retailer falling into administration last week, Hilco have purchased the debt for just £40 million.
Hilco made the following statement:
"Hilco UK confirms that it has acquired HMV's debt from the Group's lenders. It has not bought the business itself. Hilco believes there to be a viable underlying HMV business and will now be working closely with Deloitte who, as Administrators, are reviewing the business to determine future options".
In related news a number of supermarkets are reportedly looking to convert HMV outlets into convenience stores. NME reports Morrisons, Tesco and Sainsbury's have all shown interest in purchasing up to half HMV's 230 stores.