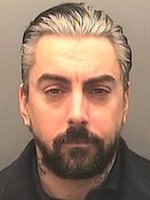 Former Lostprophets frontman Ian Watkins has applied for permission to appeal against the length of his jail term for child sex offences, which include the attempted rape of a baby.
The Court of Appeal confirmed that the application to appeal the sentence was lodged two days ago.
Watkins was sentenced to 29 years in jail and will spend another six years on licence.