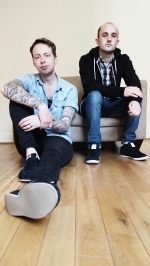 Adam Binder of Kyoto Drive has launched his new music project with Mike Ingram. Dearist is influenced by the likes of Jimmy Eat World, Copeland and Mae.
The duo are currently working on their yet-to-be-titled album, but a preview can be streamed in the form of 'Get What You Want'.
Click read more to stream 'Get What You Want' or purchase the song on Bandcamp.