It might be a wet cold night in Nottingham, but following the release of their somewhat polarising second album, 'Knowing What You Know Now', Marmozets are back in town to showcase the album in a live setting.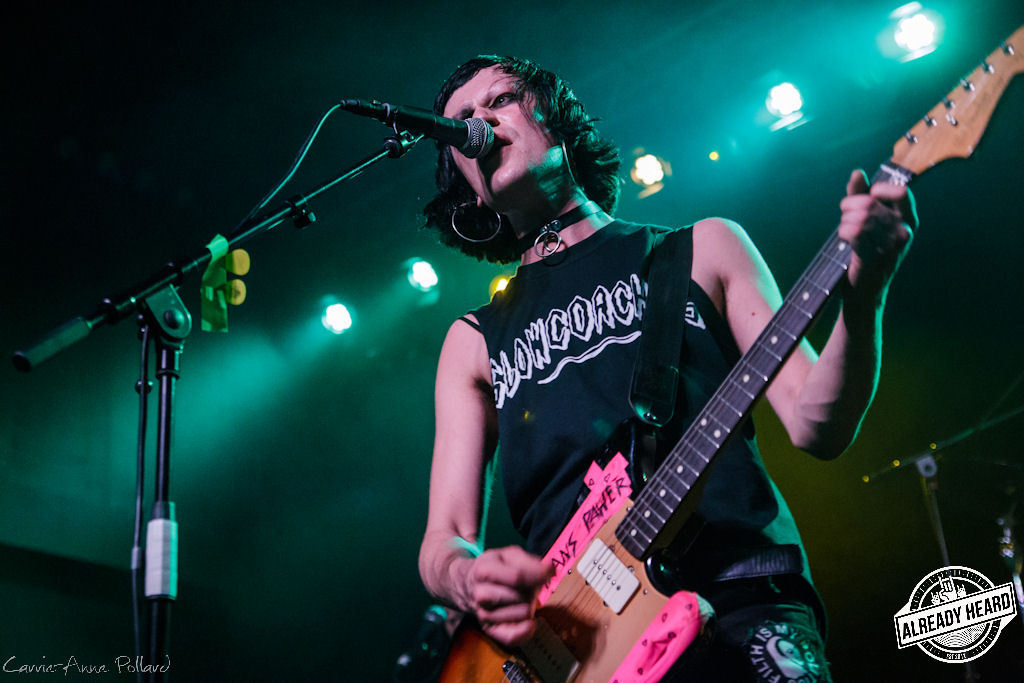 With 90 minutes between doors opening and the lone support act Queen Zee beginning, there is a sense of relief by the time the colourful Liverpudlian collective arrive on stage. With their brand of riotous, intense DIY indie punk sound. 'Victim Age' is a snappy opener with a riveting bass line. The energetic grunge-tinged onslaught of 'Sissy Fists' follows before 'Boy' arrives to celebrate all things transgender with Zee challenging the expectations of being born as a boy.
'Femme Forever' compliments this sentiment as Zee questions "will you bury me in a black dress?" The track is carried by an 80s-esque melody with an unhinged undertone. It's one of their more refined offerings. While 'Sass or Die' and 'Porno' put Queen Zee in a positive light, it's clear the lack of response from the crowd is bubbling underneath. Nevertheless, as Zee speaks about transphobia and homophobia ahead of closing out with the punk fuelled 'Pink Flag', the Scouse band get an appreciative response. As they continue to move away from their DIY origins, Queen Zee don't look overwhelmed to playing to sold-out crowds. They're certainly not ones to ignore. (3.5/5)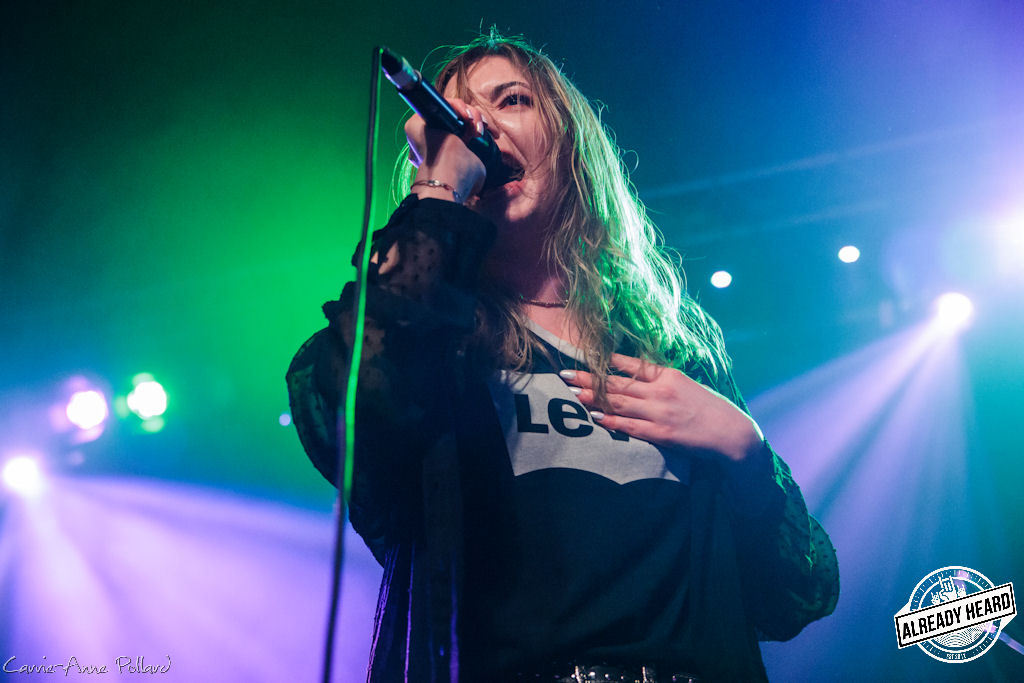 Last time we saw Marmozets in this room several years back, we witnessed a band who have found their sound and were thriving with confidence. In the time they've been away, there clearly has been a hunger for the Yorkshire group to return as they play to a sold-out room. Jumping straight into 'New Religion', it's not until 'Habits' where things really kick into gear, providing the first sing-along of the night. Likewise 'Start Again' thrives, putting 'Knowing What You Know Now' in a strong light.
Nevertheless, as they launch into old favourite 'Move, Shake, Hide', the crowd roars with approval. Alongside 'Weird and Wonderful' and 'Particle', the quintet are in full flow as they seamlessly blend their energetic set with old and new material. Becca Macintyre has a commanding presence as the crowd feeds off her energy and versatile vocal work. While drummer Josh Macintyre springs from his seat to put emphasis on every hit.
Although they deliver an abundance of frantic bangers, the slow-burning and compelling 'Insomnia' gets the response it deserves, before 'Play' thrive in a live setting with a psychedelic pinch.
By the time they hit a four-track home run of 'Run With The Rhythm', 'Why Do You Hate Me?', 'Major System Error' and 'Captivate You', with Becca standing on the barrier leading one final sing-along, it's clear why Marmozets are currently one of the UK's most beloved rock bands. Engaging, ferocious, and geniune. (4/5)
3.5/5
Words by Sêan Reid (@SeanReid86). Photos by Carrie-Anne Pollard.